April 18th, 2015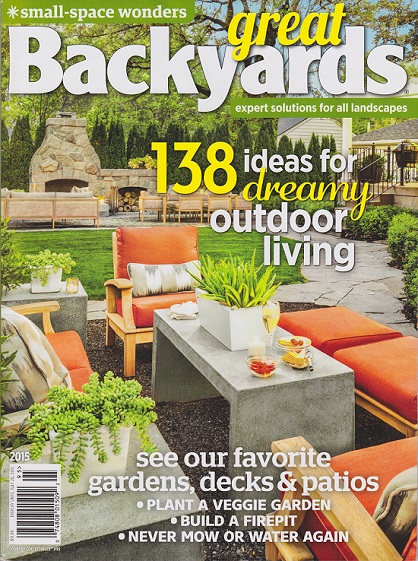 I don't tend to feel nostalgic about my former garden, which I loved but left almost 7 years ago. After all, it lives on in years of blog posts (see Categories: 1st Garden in my sidebar). Even so, I'm pleased that Green Hall Garden is getting another moment in the sun via one of my photos in the current issue of Great Backyards magazine, which is on newsstands and in home-improvement stores until July 2015.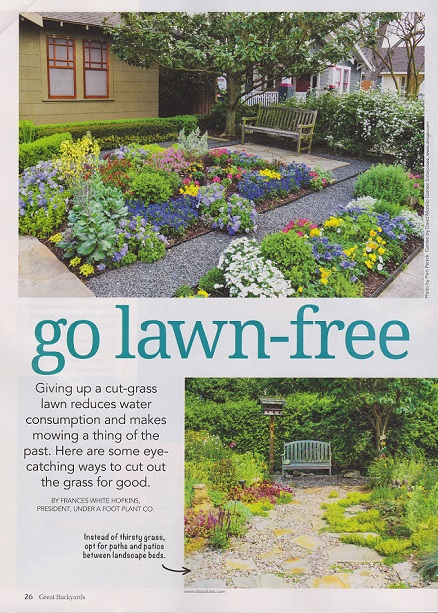 It's in an article called "Go Lawn-Free," which starts on page 26. Actually, two of my photos accompany the article, including the top one shown here, of Houston designer David Morello's garden.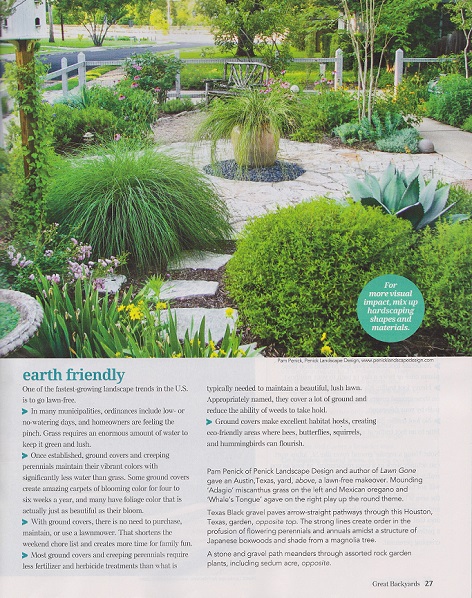 My former front garden appears on page 27. Aww, Green Hall, I miss you a little right now.
In the caption, my book Lawn Gone! got a little mention, which also makes me happy, especially since Green Hall was my training ground for going all-in with a lawn-gone garden.
All material © 2006-2015 by Pam Penick for Digging. Unauthorized reproduction prohibited.