August 23rd, 2007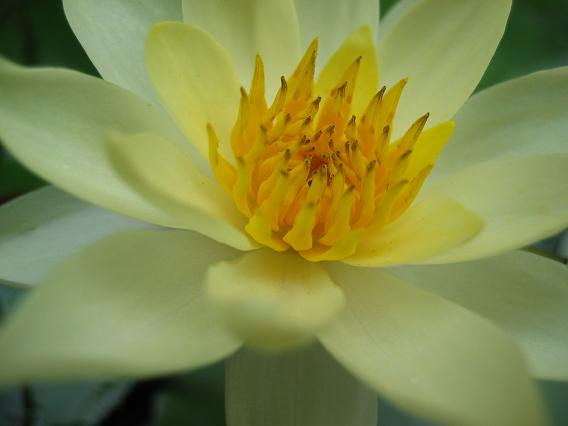 'Helvola' dwarf water lily (Nymphaea 'Pygmaea Helvola')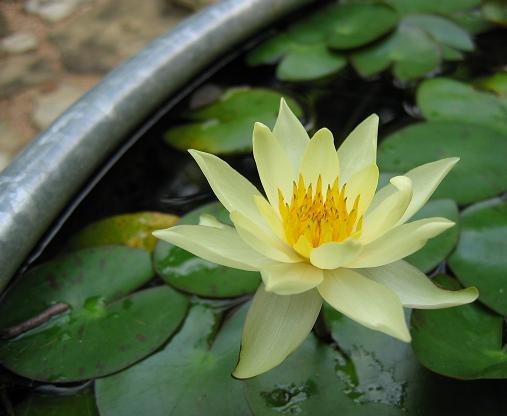 A dwarf water lily like this is perfect for small container ponds. My stock-tank pond holds 100 gallons of water at a depth of 2 feet, and 'Helvola' thrives without trying to take over.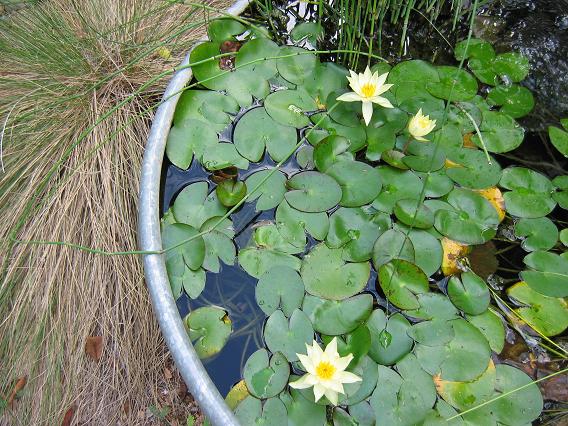 The mottled leaves are about 2 inches across, and the pale yellow flower with the lemon center is often compared to the size of a silver dollar. Well, maybe when they're closed; they're a bit bigger than that when open. Water lilies can be greedy divas. This one plays nicely with others. Plus it can take a little more shade than some, though it still wants several hours of sun.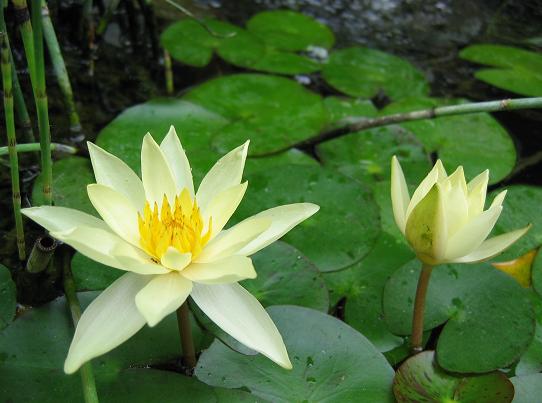 I used my trusty Canon Powershot A80 to shoot these water lilies yesterday. I managed not to drop the camera into the pond, and yet when I opened it this afternoon on my way out to the garden, something had gone wrong. The image in the viewfinder was terribly distorted and miscolored, and when I snapped a picture, I got the same thing. Yesterday's photos are still on the memory card and still viewable, but the camera won't take any more usable photos. It's a goner, I think.
I feel a sense of loss over this camera. I've had fun experimenting with it, and it's been my garden-documenter since I started this blog. On the other hand, I've been coveting a better zoom lens, and this seems like my opportunity to get one. For months I've been collecting camera reviews from bloggers like Miss Canthus and Robin. I'm happy with Canon and am leaning toward the Canon S3 IS at the moment. It appears to have the bigger zoom, tilt LCD display, and macro capabilities I want. And the price is reasonable.
If any amateur photographers out there have any other recommendations, I'd love to hear them. But soon. I've got to get a new baby by this weekend.