March 30th, 2015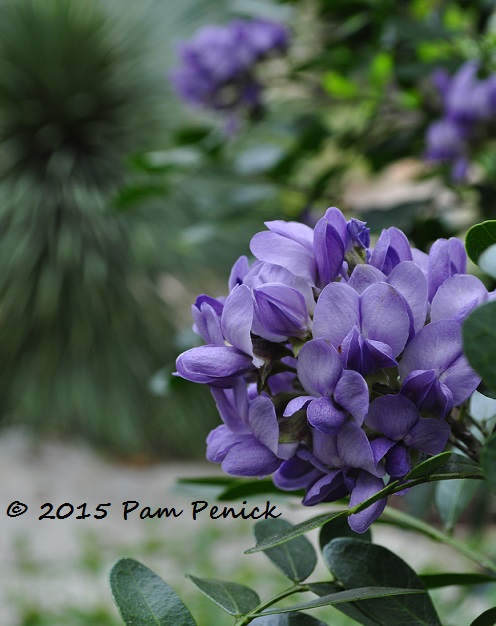 Here's a living bouquet for you, dear readers. I just learned that Digging won the Readers' Choice award in the gardening category of the Better Homes and Gardens 2015 Blogger Awards! Wow! Thank you so much for voting for me! You are my motivators, and in 9 years of blogging, sharing my love of gardening has never gotten old because of your interest, engagement, and comments. Hugs to you all!
As a Readers' Choice winner, my blog will be featured in the July 2015 issue of Better Homes and Gardens magazine, plus they're awarding me $200! Yep, I see a plant shopping spree in my future.
New readers, if you've just found my blog, welcome! I'm an Austin gardener who blogs about the challenges and rewards of hot-climate gardening. But there's plenty here for garden lovers everywhere. Check out my garden tours, gardening book reviews, Plant This posts, Drive-By Gardens posts, and popular how-to posts like making a stock-tank pond.
I'm also the author of Lawn Gone! Low-Maintenance, Sustainable, Attractive Alternatives for Your Yard, and coming out next spring is a new book I'm working on called The Water-Saving Garden: How to Grow a Gorgeous Garden with a Lot Less Water. I invite you to follow my Facebook page too.
Thank you, Better Homes and Gardens, for the award and recognition. And I want to offer my congratulations to The Horticult, a beautifully photographed blog by two succulent lovers from Southern California, which won the Editor's Choice award, and to the other excellent and deserving bloggers in the BHG Top 10 Garden Blogs. I'm honored to be in their company.
All material © 2006-2015 by Pam Penick for Digging. Unauthorized reproduction prohibited.