June 18th, 2009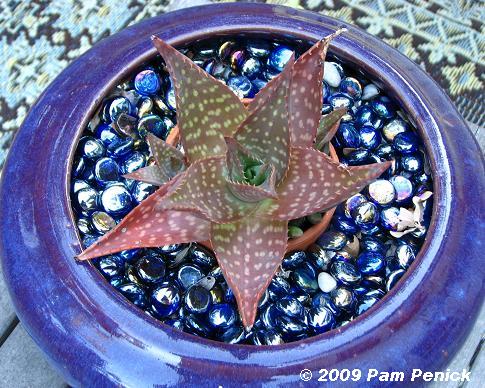 I've got the blues.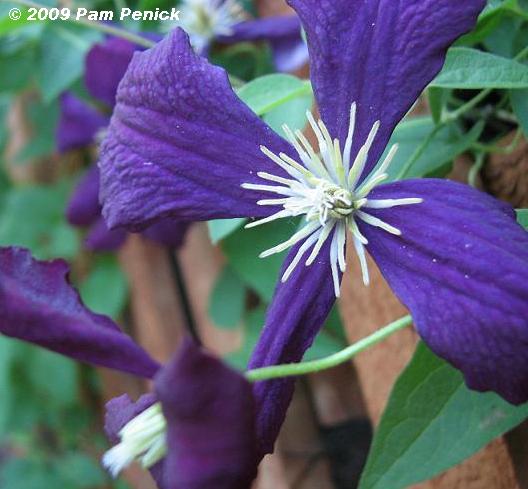 Not this kind.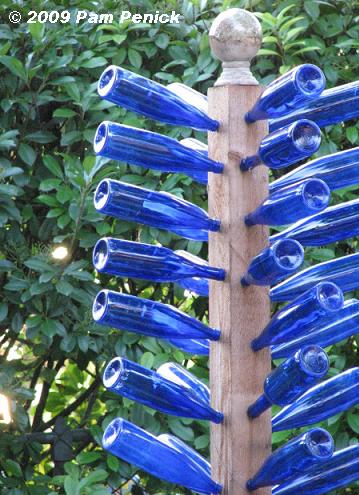 Nor this kind.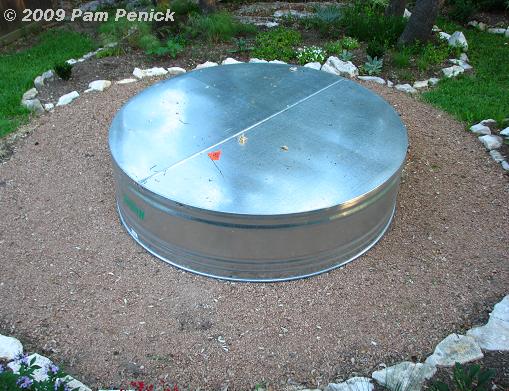 This kind. The garden-project blues.
Why don't the garden-project fairies come and set up my new stock-tank pond for me? It'd be easy, really. All this project needs is a couple of trunkloads of limestone, carefully stacked to make a small retaining wall on the far side of the tank to keep it level, and then a nice paver path installed all the way around the tank.
Really, how hard could it be? In 100-degree heat under the Death Star's highest setting.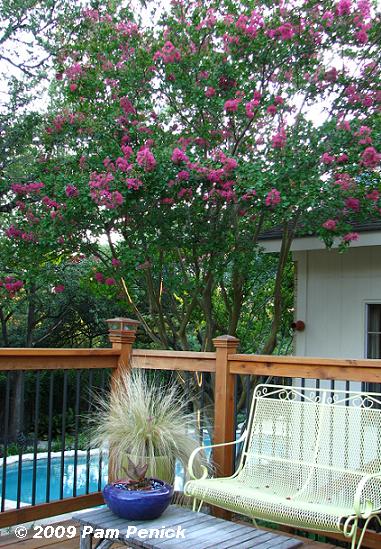 On second thought, the pond can wait. If I look the other direction from the deck, all I see is pink crepe myrtle blossoms. No blues there except the pool, and I think I hear it calling my name.
All material © 2006-2009 by Pam Penick for Digging. Unauthorized reproduction prohibited.