November 27th, 2014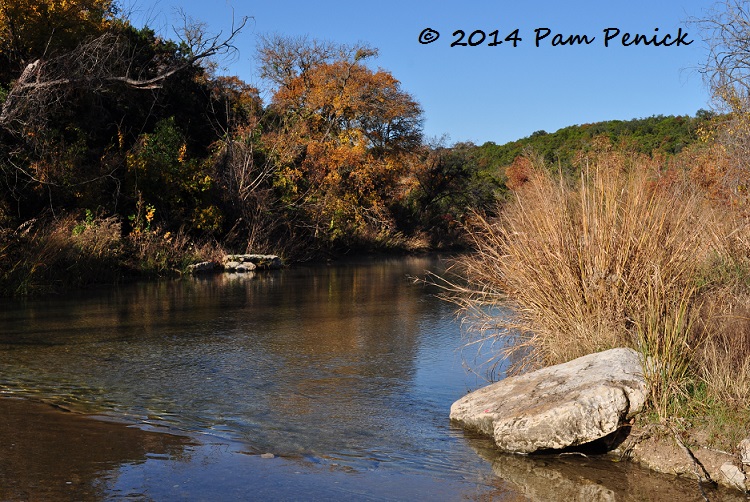 Have you ever been surprised to discover something near your house that you'd never known was there? I was on Tuesday morning. Not five minutes from home, I noticed for the first time a narrow road paralleling busy Highway 360 just south of Spicewood Springs Road. On a whim I turned onto it to see where it led. A low-water crossing immediately came into view, blocking my passage as it was running high after last Saturday's rain, but a parking area indicated there was a trail to explore along this section of the Bull Creek Greenbelt. (Scenic St. Edward's Park, which I posted about last fall, is about a mile upstream.)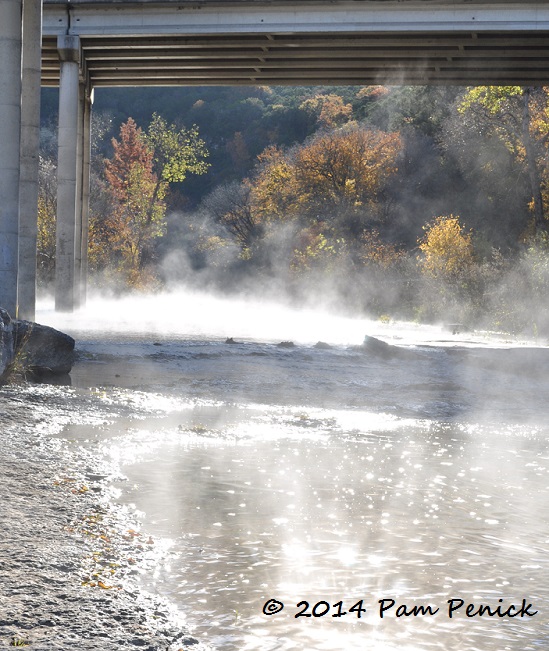 I got out of the car and crossed the road to look at Bull Creek running under Highway 360. In the morning chill, mist rose from the creek as if it were a hot spring.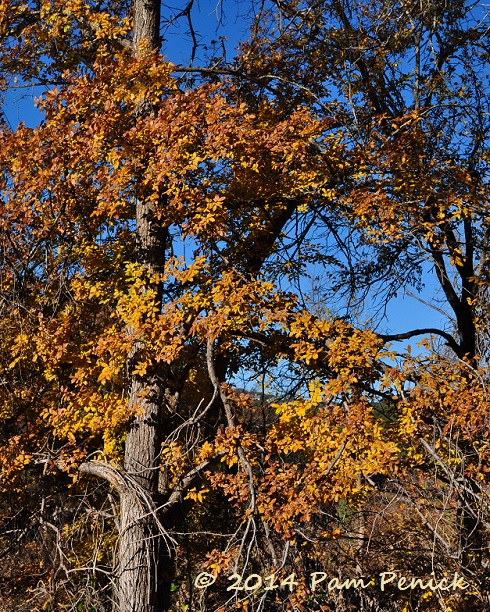 Recrossing the road and entering the trail west of the parking lot, I admired gold and orange fall foliage — a nice follow-up to my leaf-peeping hike at Lady Bird Lake.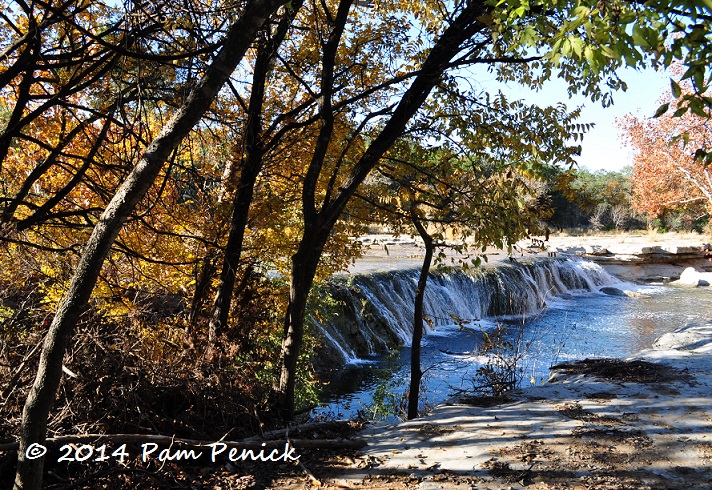 Soon I heard a shushing roar, and a long waterfall came into view. What a surprise! I'd had no idea this beautiful scenery was here.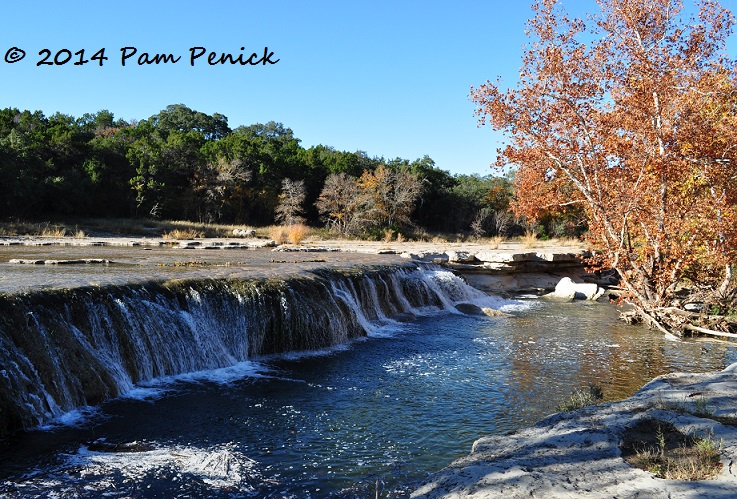 Above the spill, Bull Creek broadens across a flat limestone escarpment, and then it drops over a long ledge approximately 8 feet high. I'm sure it's more impressive than usual thanks to the recent heavy rain; Bull Creek often runs nearly dry in summer. I felt lucky to see it at peak flow.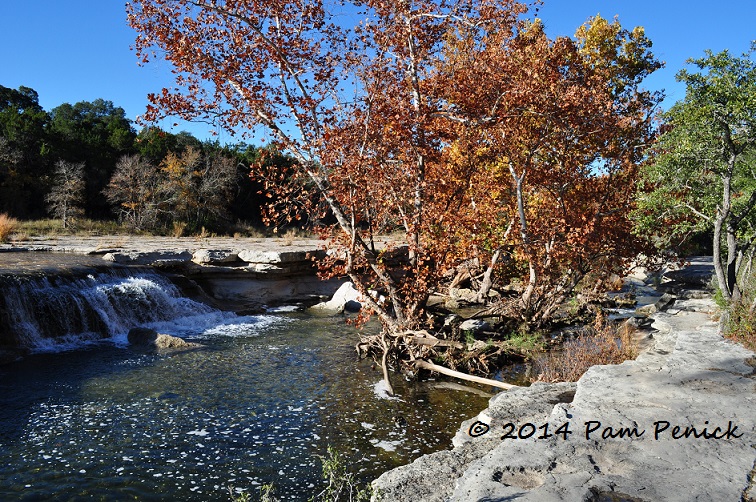 Sycamores are growing in the creekbed, their tiny islands strewn with flotsam amid the high water.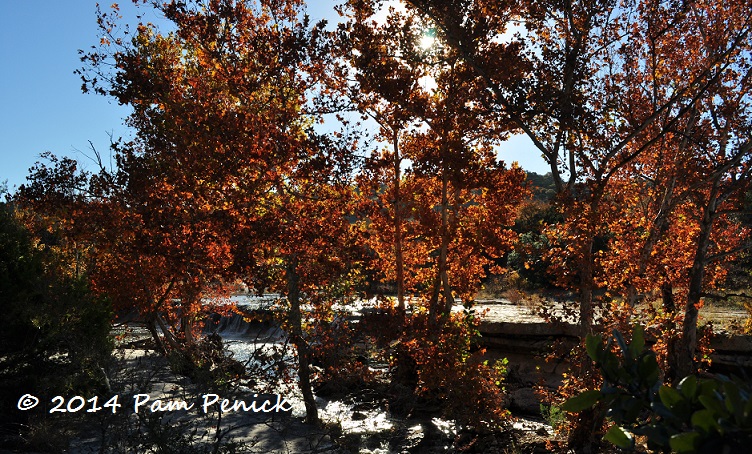 They were shining like orange stained glass in the morning light.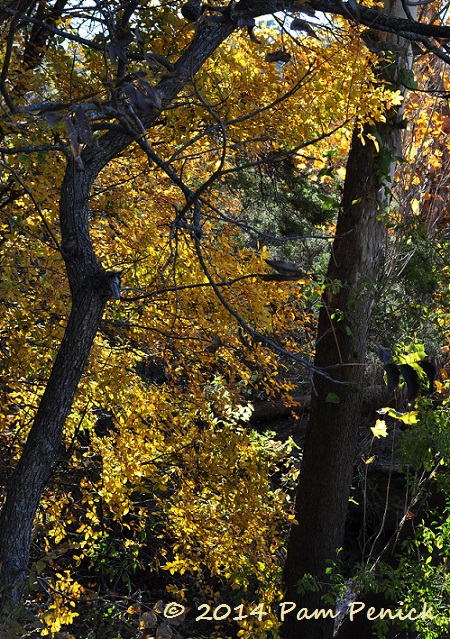 There was plenty of golden foliage to enjoy as well.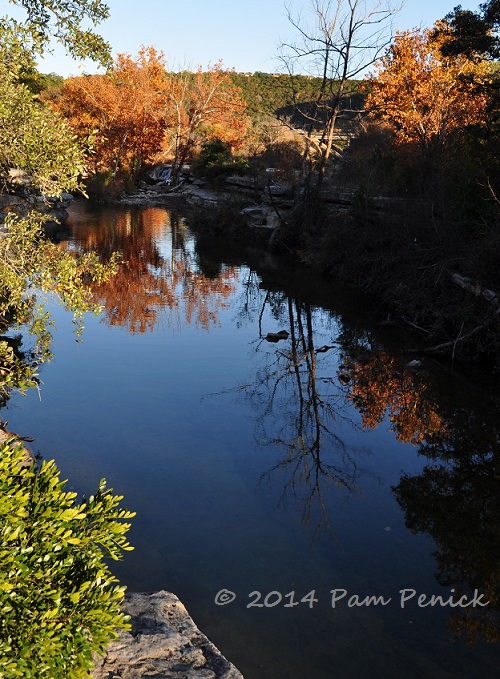 I was so taken with the unexpected beauty of this quiet spot that I returned in the afternoon and convinced my kids to come along.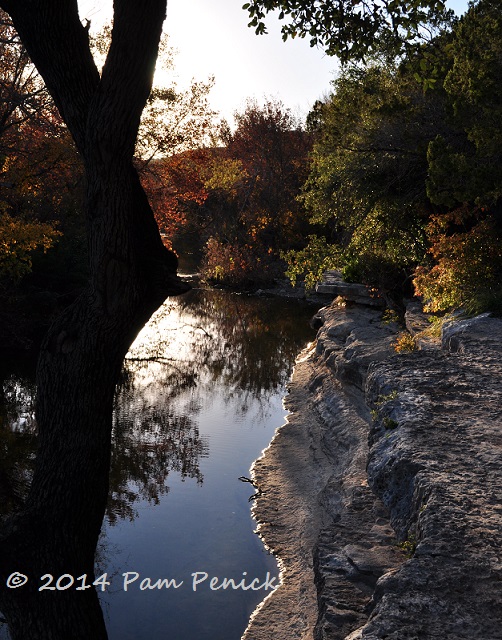 They weren't as wowed as I was, but I think they enjoyed the short hike along the trail. It quickly deadends — at least for us — at a crumbling, steep ledge.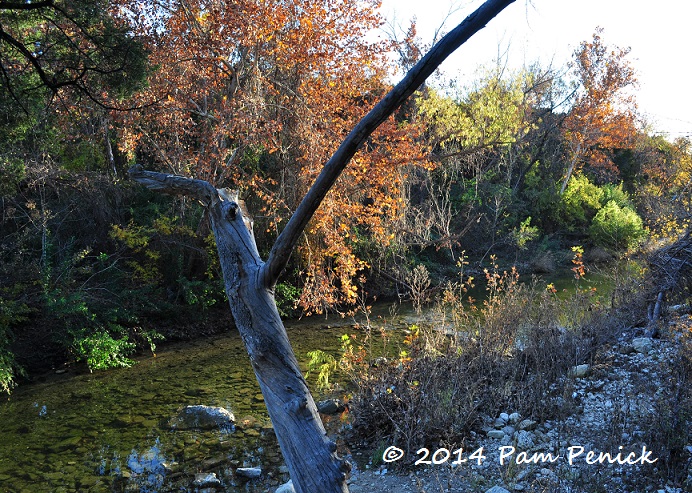 My husband later told me that when the creek isn't running as high, you can cross it and continue the trail on the other side.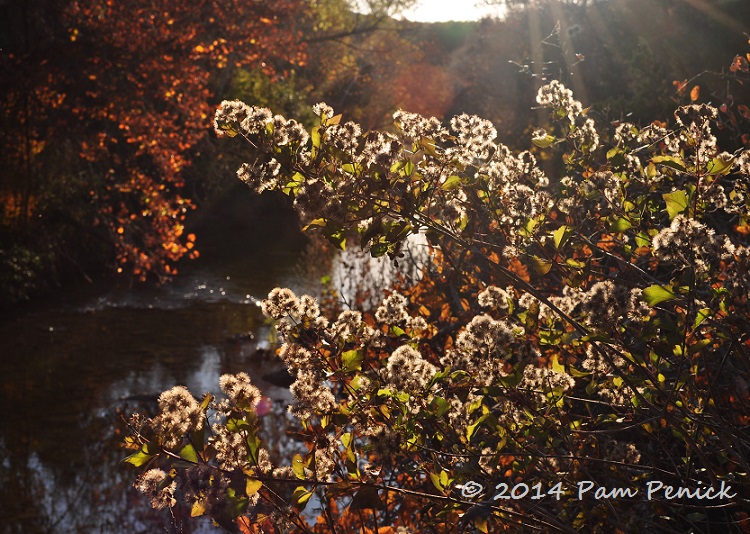 White mistflower gone to seed catches the afternoon light.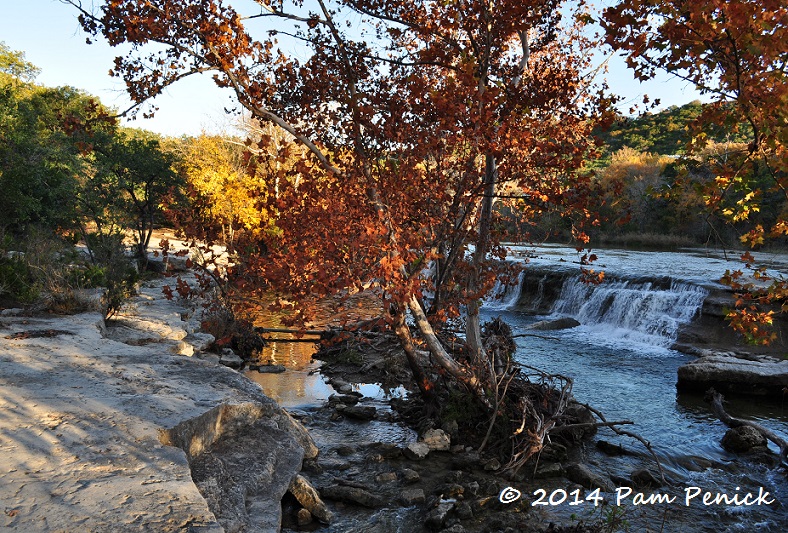 The "trail" running alongside the creek is a natural limestone ridge. Looking over it we could see two deep, relatively calm areas — good swimming holes at warmer times of the year, perhaps.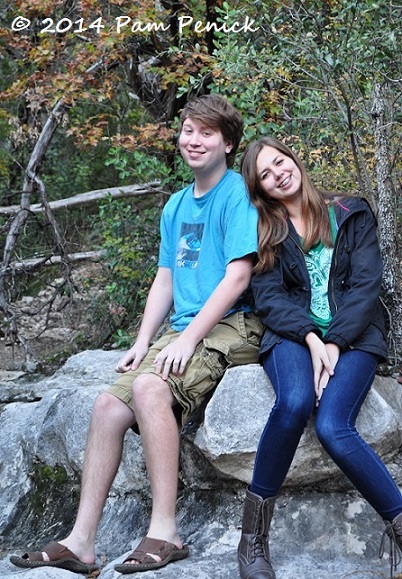 The kids climbed a boulder and humored me with a quick photo op. They may not always appreciate nature hikes when they'd rather be at home on the computer, but I think one day they will be glad for these moments and appreciative of Austin's natural beauty.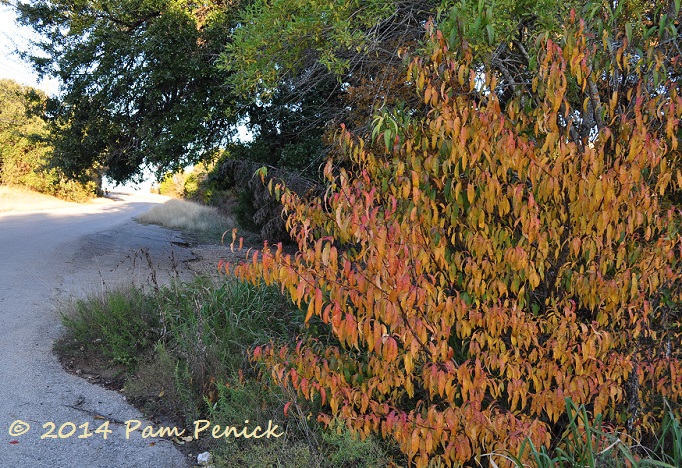 I know I am.
Happy Thanksgiving!
All material © 2006-2014 by Pam Penick for Digging. Unauthorized reproduction prohibited.