June 2nd, 2009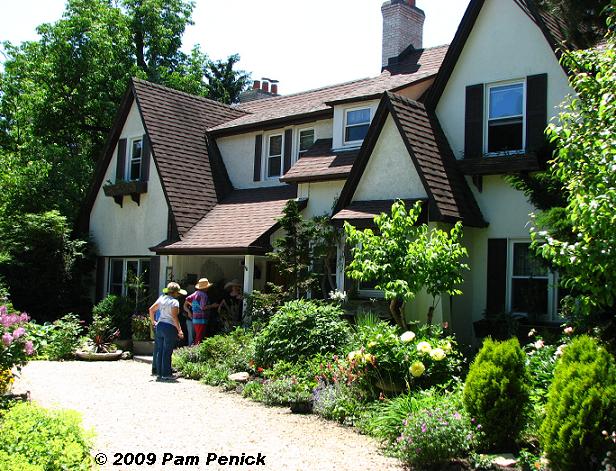 On Sunday after the official Spring Fling activities had ended, Mr. McGregor's Daughter picked up several of the late-stayers for additional garden tours she'd arranged in the western suburbs of Chicago. The star attraction was the beautiful garden of author Trudi Temple, who welcomed us with open arms and generously gave us hours of her time in both her garden and her lovely home.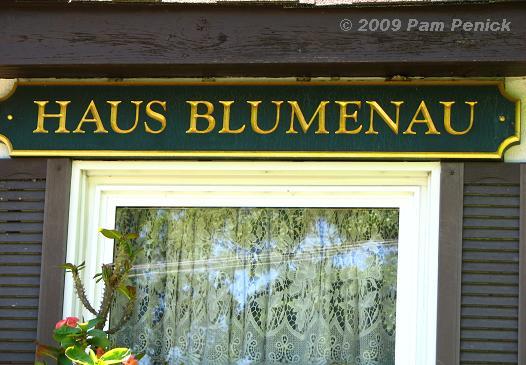 Trudi immigrated to the U.S. from Germany in 1963. The sign on her home translates roughly to "House of Flowers," according to Diana, who speaks German fluently and conversed a bit with Trudi in her native tongue.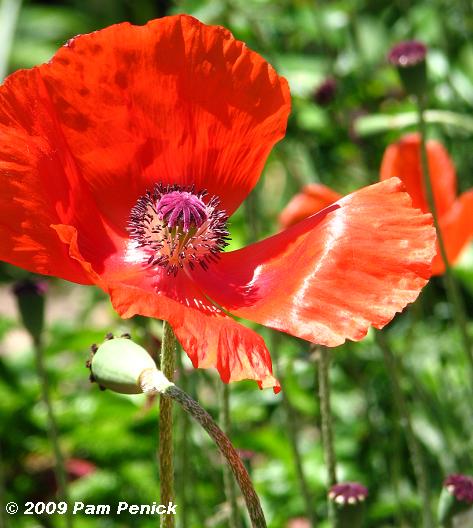 Trudi met us in her sunny front garden and gave us free reign to take photos, which I did. Unfortunately, it was midday and most of my photos didn't turn out due to the harsh light and deep shadows. I scrapped all those and saved these few, mostly close-ups or shade-garden images, but I can assure you the garden was magnificent, with sunny sweeps of lawn curving through her deep, one-acre lot and bordered by a mix of dappled-sun and shade gardens.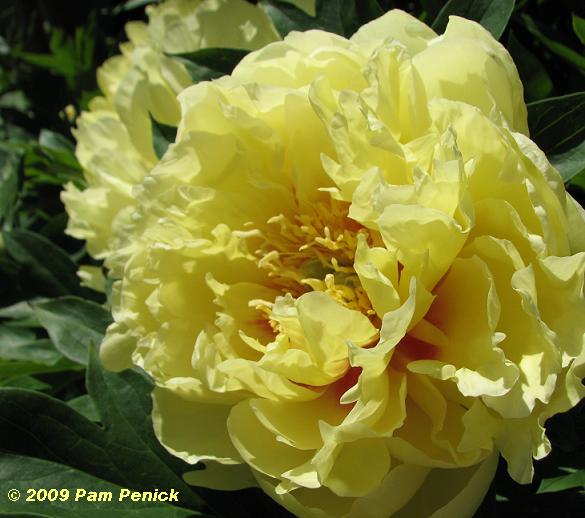 Yellow peony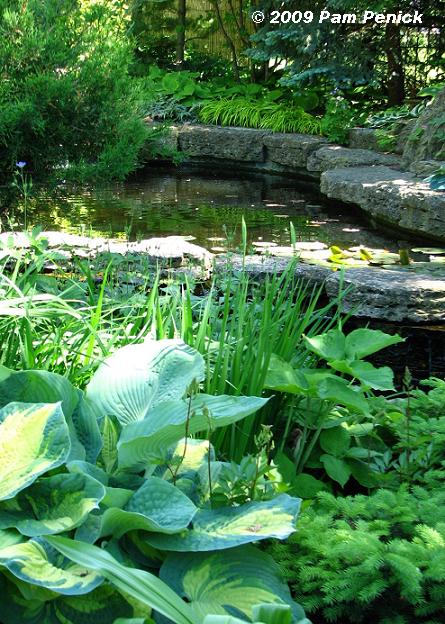 As we moved into the back garden, Trudi invited us to sit with her in a shady garden room. We were able to ask all kinds of questions about her gardening style, the history of the garden, fertilizing methods, etc. Afterward she gave us a thorough tour of the rest of her garden, which contains a large pond hidden behind the garden room we'd just rested in.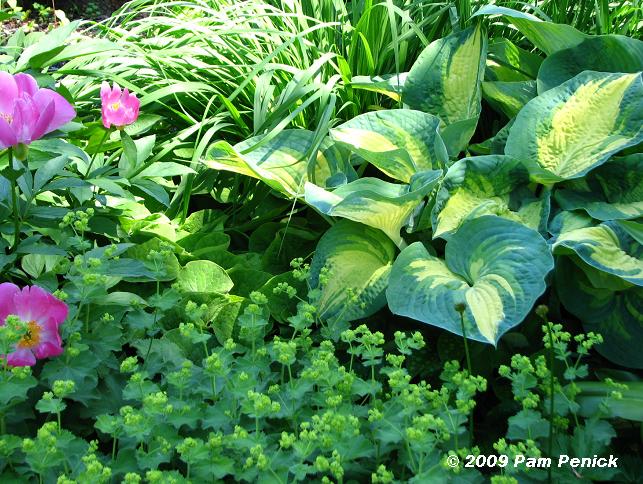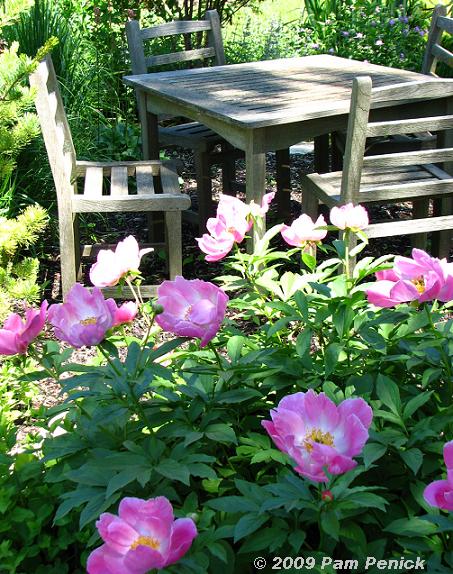 Intimate sitting areas are placed throughout the garden, and it was nearly irresistible not to sit for a while in each one of them to look at the views.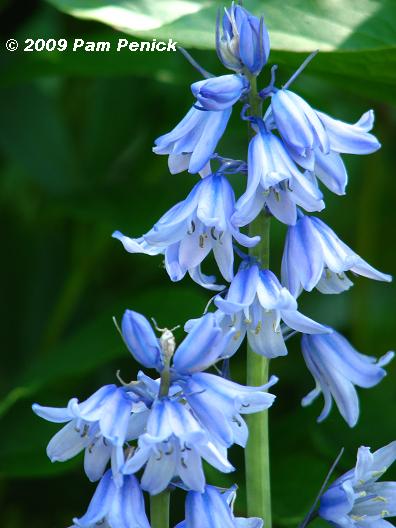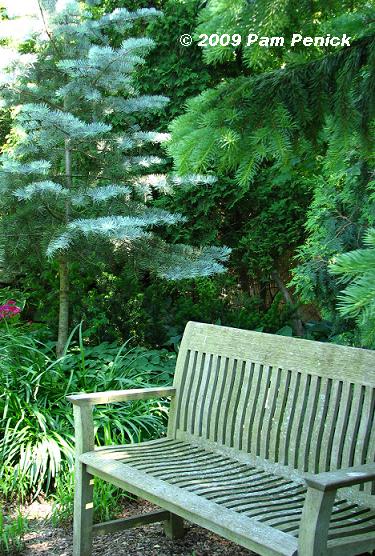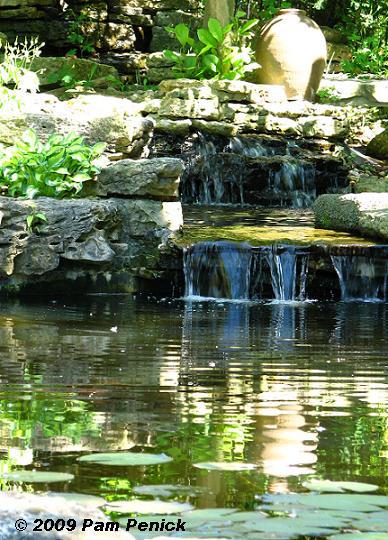 The pond is fed by a naturalistic waterfall, adding its music to a garden already filled with bird song.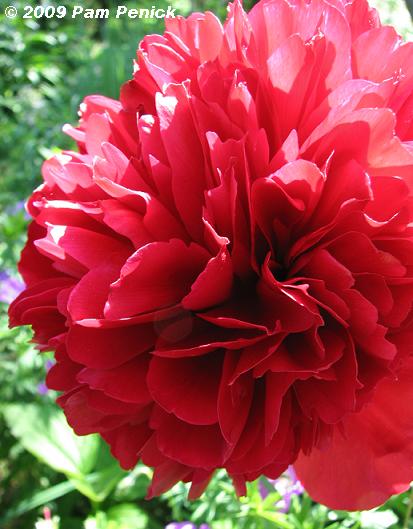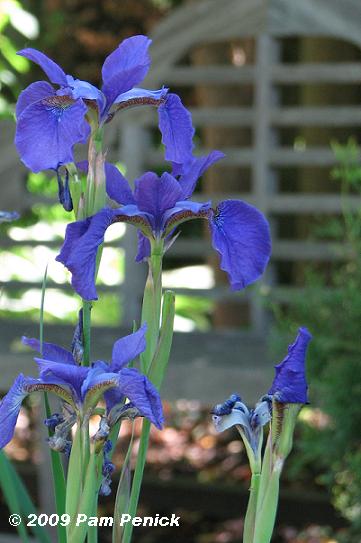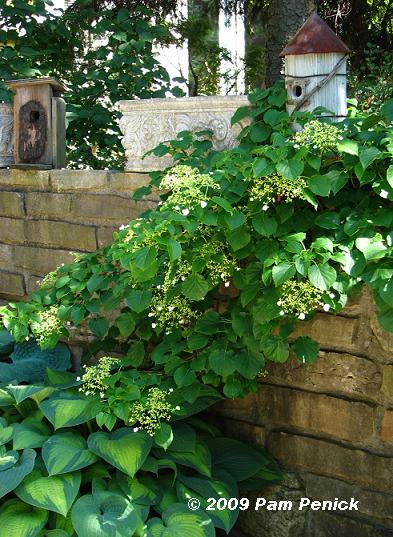 Near the driveway, a five-foot-high wall shields the view of the garden and offers a perch for personal objects and planters.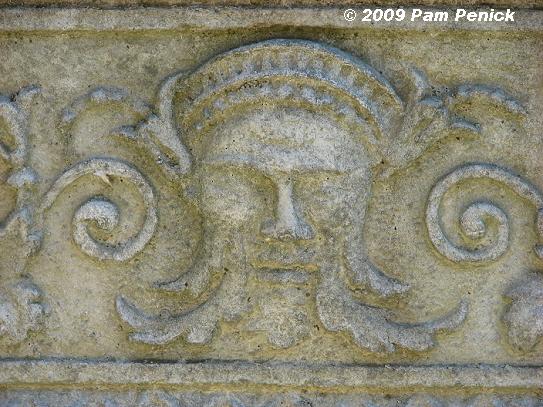 A face on one of the planters.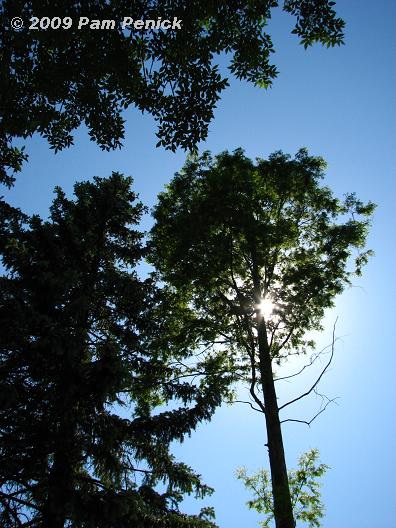 Trudi has two extremely tall (to this Texan's eyes) redwood trees, which she planted from seed about 30 years ago, if I remember right. Can you imagine gardening in one place so long? I can't, but the results are wonderful.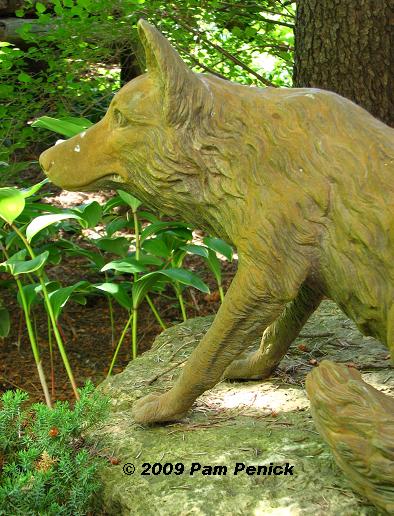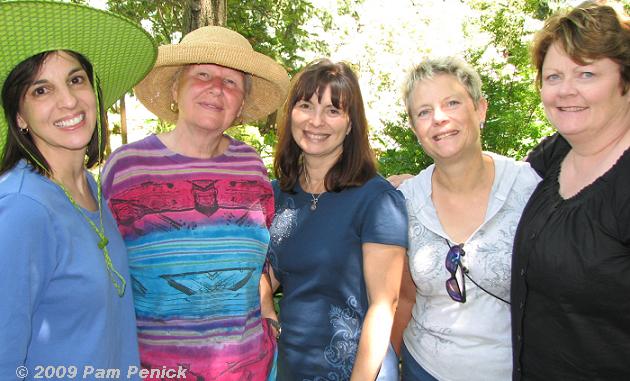 Mr. McGregor's Daughter, Trudi, Diana, Cindy, and Mary Ann
After we'd seen the garden, Trudi kindly invited us into her home, where she treated us to homemade juice and German cookies—delicious! She autographed copies of her books for several people too. Eventually it was time to leave, but I won't soon forget Trudi's garden or the gardener herself. My thanks to Trudi for her generous hospitality!
And thanks to MMD for making it all possible. What a treat!
All material © 2006-2009 by Pam Penick for Digging. Unauthorized reproduction prohibited.
posted in
Containers
,
Decor
,
Fling Chicago
,
Garden art
,
Garden tours 2009
,
Ponds
,
Sculpture
,
Seating
,
Travel
,
Walls
,
Water features