November 12th, 2014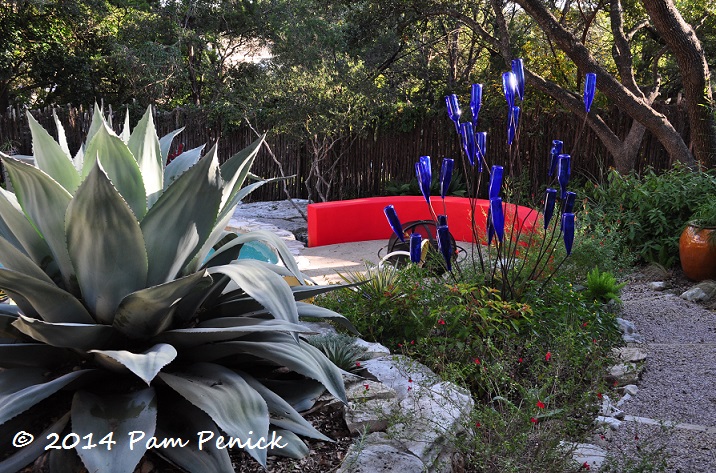 I threw a coat of paint on two of my new stucco walls before the cold blew in on Tuesday, and holy smokes — the Dunn-Edwards 'Hot Jazz' red on the curved wall sizzles my eyeballs. It definitely picks up every bit of red in my garden, from salvia blossoms to my red Circle Pot to the Austin sign on the back fence to the umbrella on the deck. Am I this bold?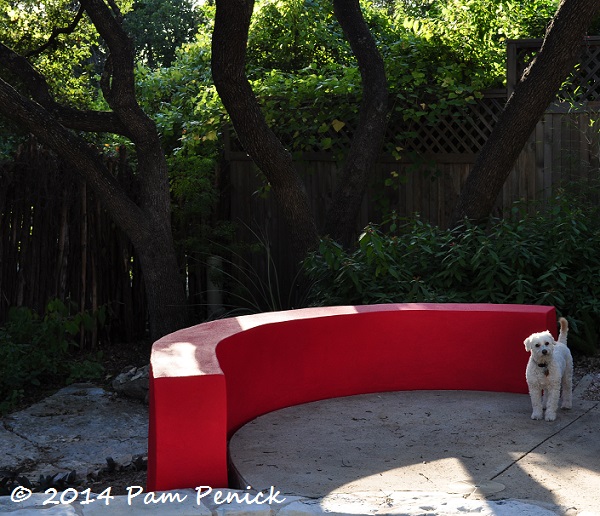 Maybe a warm pumpkin/terracotta would be better to tie in with the tiles along the rim of the pool (see next picture). I don't want to end up with UT burnt-orange walls though, even if I do live in Austin.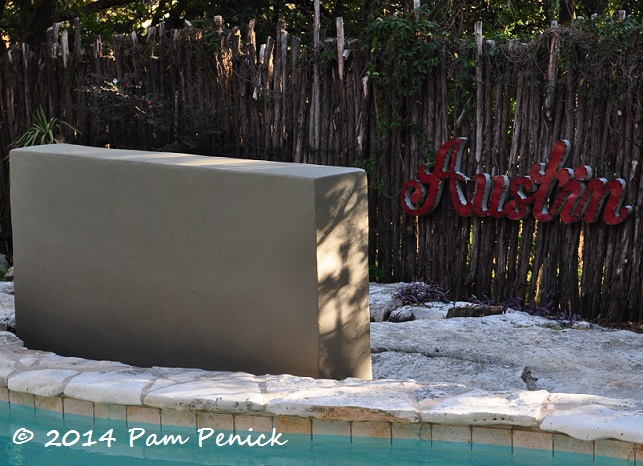 On the taller, middle wall I'm trying out a khaki green. I originally planned to paint the tall wall the bolder color and the curved walls khaki-green. But because my Adirondacks by the other curved wall are a gray-green, I realized I needed a contrast, plus I wanted more color. If I paint the curved walls terracotta, maybe the middle wall should go blue-gray to play off the pool tiles? Any Dunn-Edwards color experts out there?
Decisions, decisions. Also, am I the only person who has to see something fully painted before knowing if it's right or wrong?
Update: I'm imagining a warm terracotta for the curved wall and cobalt for the taller wall, inspired by Floramagoria in Portland. Their light is very different from our light, and I suspect the deep blue would fade under the Death Star. Still, it might work. What do you think?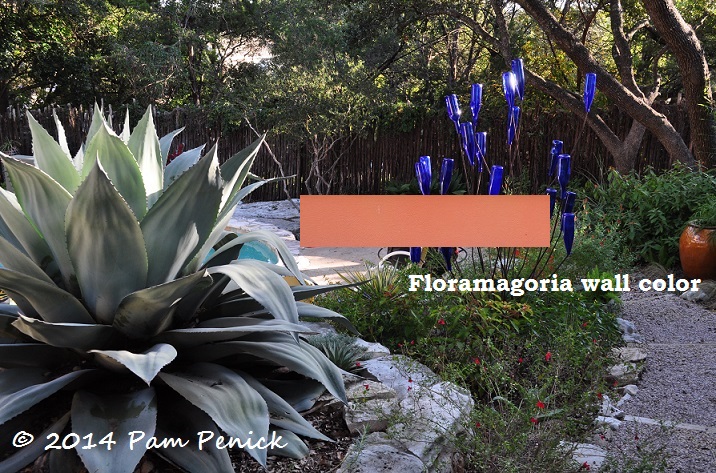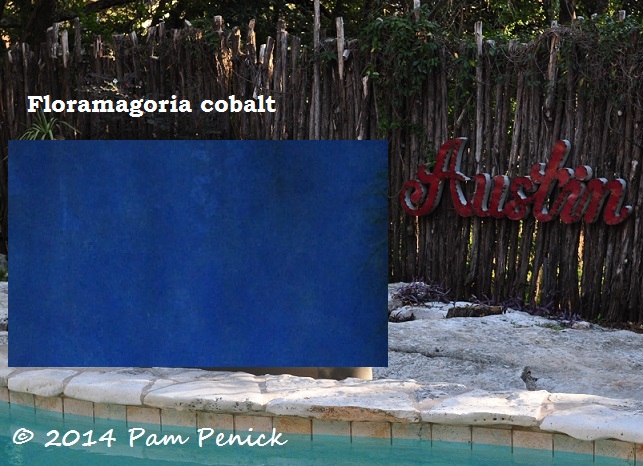 UPDATE 11/17/14: I've got a new post up about choosing colors for my walls; click through if you're interested.
All material © 2006-2014 by Pam Penick for Digging. Unauthorized reproduction prohibited.