May 22nd, 2009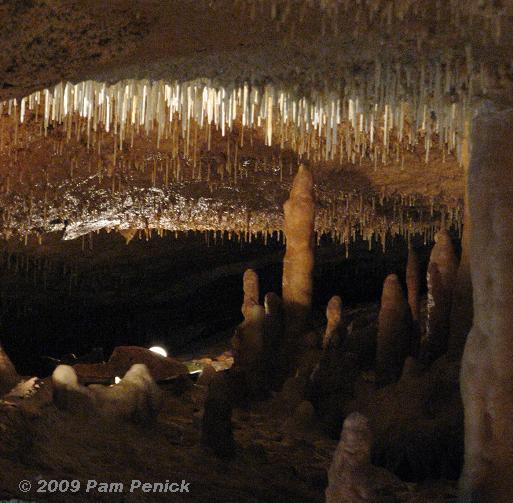 If you dig deep enough in central Texas you might just find a big hole in the ground. That's what happened back in 1963, when the highway department was taking core samples of bedrock limestone in preparation for the construction of I-35. In Georgetown, 25 miles north of Austin, the drill went clear through the limestone and hit an air pocket. After widening the 40-foot-deep hole to a skinny 24 inches, they sent a man with a flashlight down on the drill bit to investigate.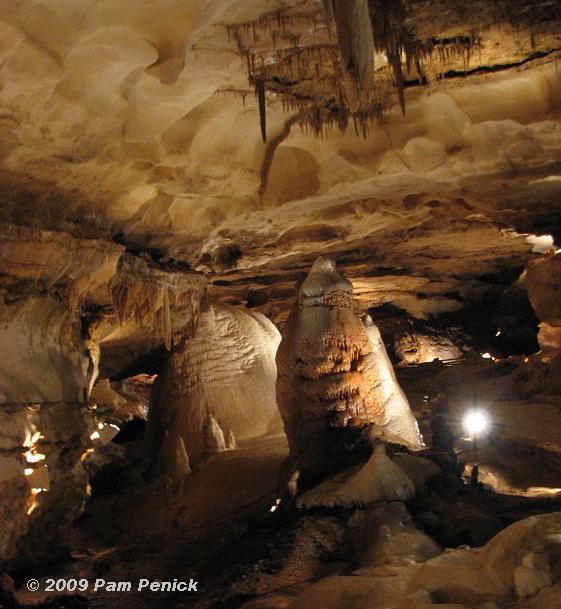 This is what he found.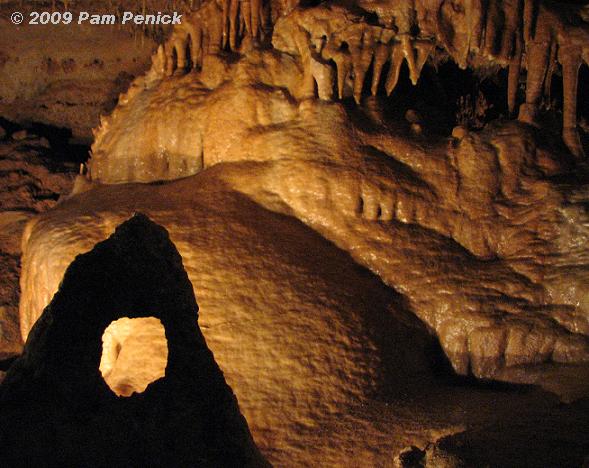 Inner Space Cavern had been a sealed cave for 10,000 years, with only a few sinkholes here and there to betray its presence—"bone drops," where prehistoric animals like woolly mammoth fell to their deaths; their remains have been found in the cave. Over time the sinkholes had filled in, and no humans had ever entered. After the highway department discovered it, road construction continued nearby. Meanwhile, the privately owned cave opened to the public in 1966. You can hear the faint rumble of I-35 traffic from deep inside the cavern in certain places.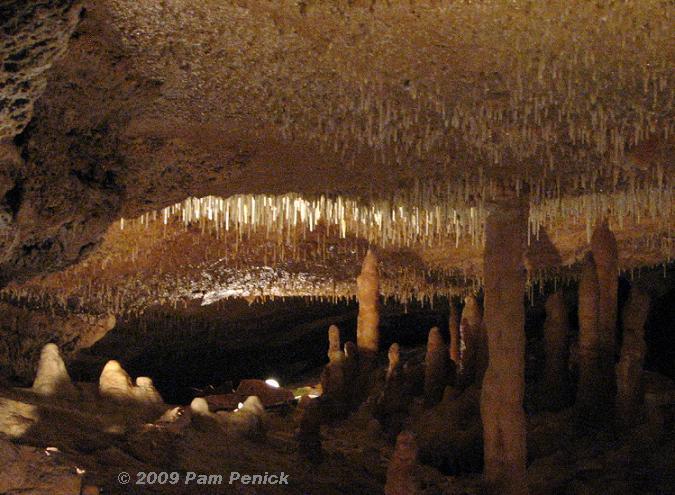 Thanks to the steady dripping of calcareous water, the cavern has a number of beautiful formations. I was delighted by these "soda straws," formed by calcium-filled water dripping for eons from the ceiling.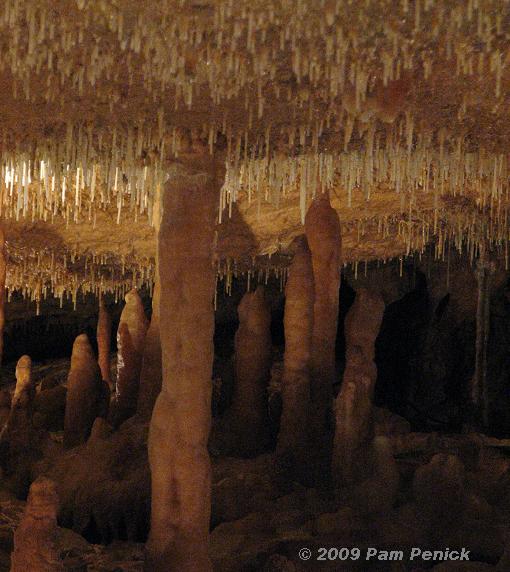 Enormous stalactites and stalagmites bridge the gap between floor and ceiling.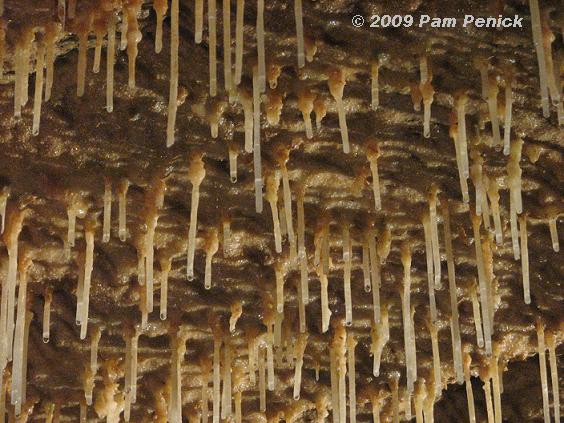 A close-up of the soda straws, still dripping and lengthening at an infinitesimally slow pace.

For anyone who's interested, I took these photos on my point-and-shoot's Sport setting, which creates a grainier image but helps reduce blurriness from a hand-held in dim lighting conditions. No tripods are allowed, and to preserve the cave you aren't allowed to touch anything, which means you can't brace your camera. I refrained from using my flash, which I feared would flatten everything out and overexpose the white formations, and relied instead on the dramatic artificial lighting in the cave.
Unfortunately, without people in the pictures, it's very difficult to get a sense of scale. Well, that just means you'll need to go for a visit yourself. At a constant 72 degrees F, it would make an idyllic diversion for a hot summer day.
All material © 2006-2009 by Pam Penick for Digging. Unauthorized reproduction prohibited.