July 14th, 2007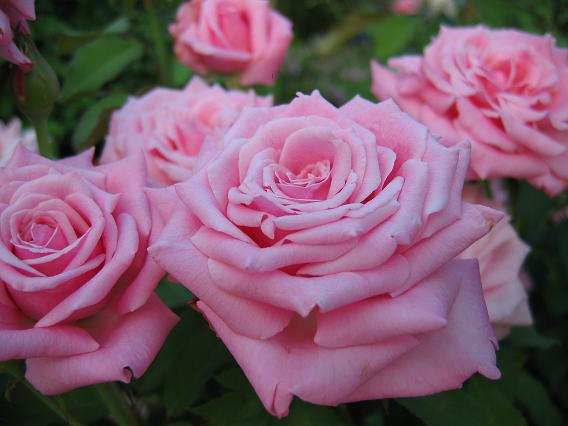 'Belinda's Dream' is wide awake after all the rain we received recently.
Although I missed Bloom Day in June because of my travel schedule, I'm happy to participate this month. The roses and salvias are enjoying a lush rebloom thanks to cooler than normal temperatures and ample rainfall. The drought-hardy xeric plants are doing fine too because I planted them high in well-draining soil. (I can't say enough good things about Natural Gardener's Hill Country Garden Soil, which I ordered by the cubic yard and tilled into my gumbo-clay soil before I planted this garden.) Much of the garden is just green right now, studded with a few token flowers until the bigger show in the fall.
Remember to visit May Dreams to get links to the dozens of other bloggers who participate in Bloom Day.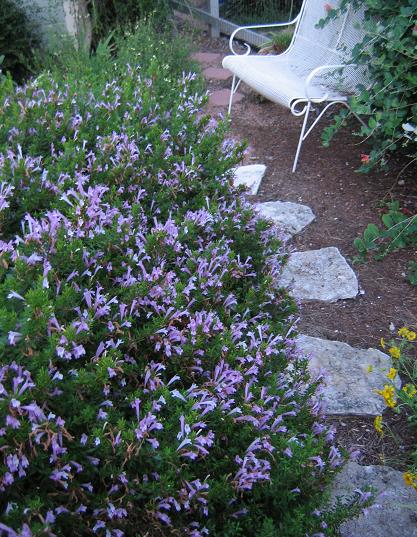 The Mexican oregano (Poliomintha longiflora ) glows beautifully in the evening light.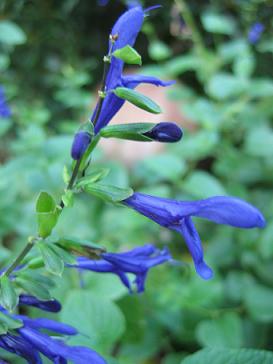 Majestic sage, or Salvia guaranitica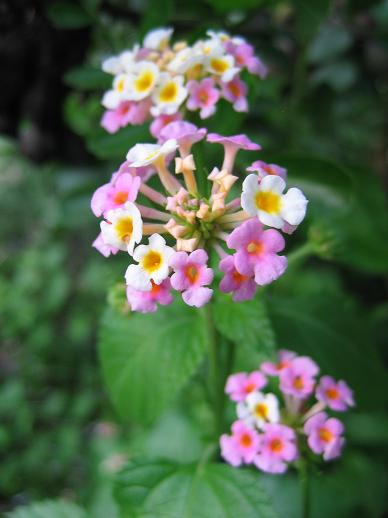 A volunteer lantana has sprung up in the shadow of the Texas mountain laurel and is managing to bloom. I haven't had a lantana in that part of the garden for several years, so the seed may have lain dormant for a while. Or maybe the birds kindly recycled some berries from someone else's garden.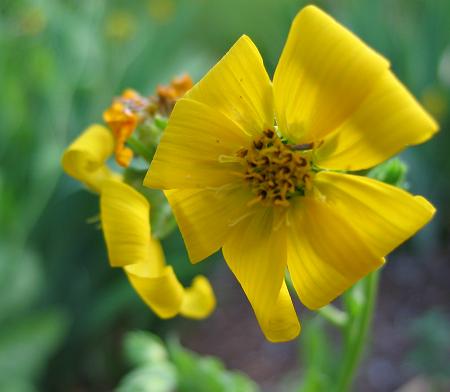 Engelmann's daisy transplants from Zanthan Gardens are blooming. Thanks, MSS!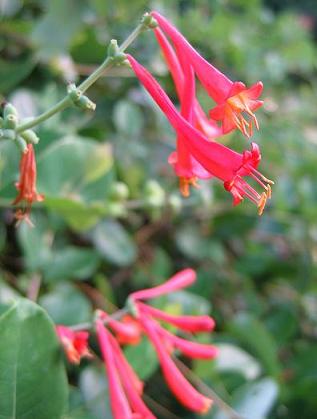 Coral honeysuckle (Lonicera sempervirens )—scentless but well-mannered—is blooming, as always.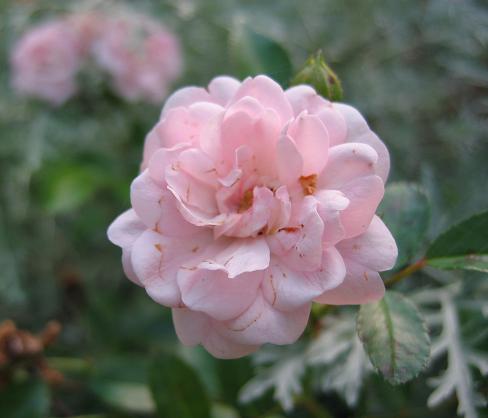 'The Fairy,' a low-growing, dainty rose with razor-sharp thorns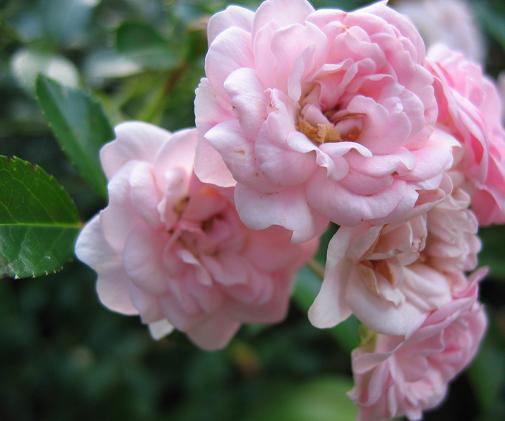 Another cluster of 'The Fairy'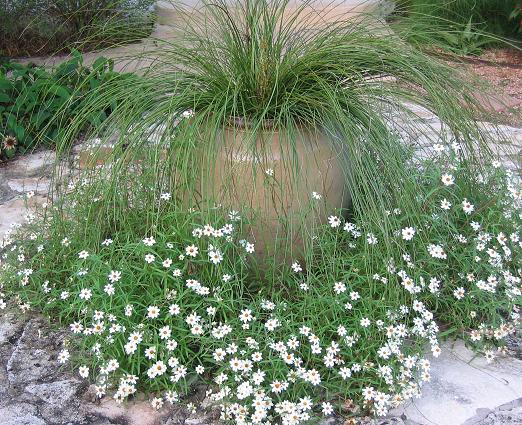 Narrowleaf zinnia, a tough, long-blooming annual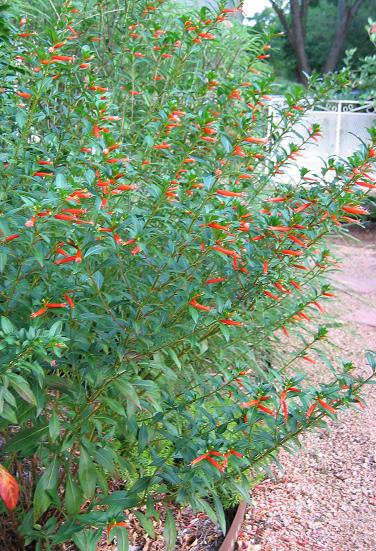 Cigar plant (Cuphea micropetala ) adds heat to the front garden.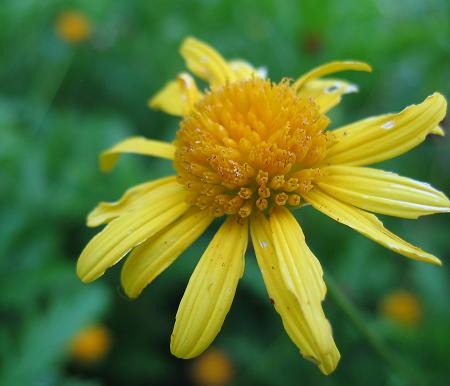 Euryops, or Mexican shrub daisy. I'm increasingly dissatisfied with the ragtag foliage and sporadic blooms of this plant. It looked great when newly planted, but it's gotten a bit crotchety lately. I feel that way too whenever I look at it. It's time for retirement, I think.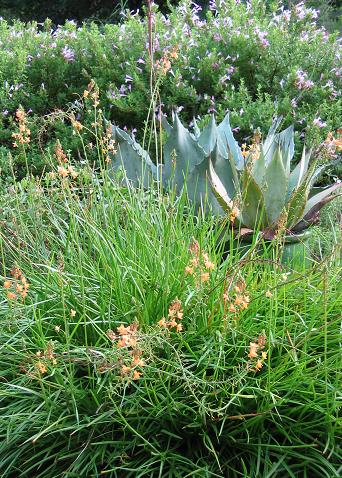 Bulbine with Mexican oregano in the background. The bulbine needs dividing, and how.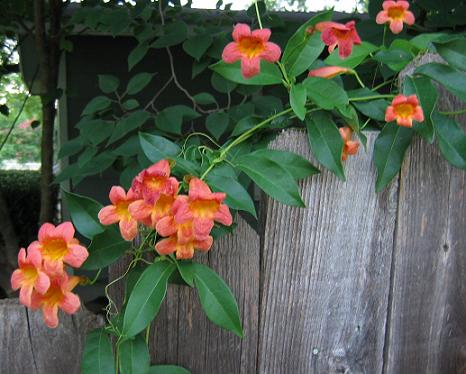 Crossvine (Bignonia capreolata ) is reblooming picturesquely on the privacy fence.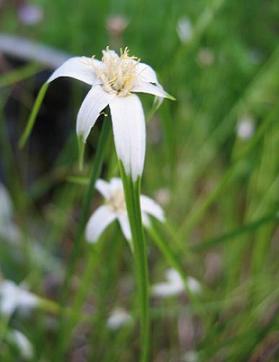 In the container pond, star grass (Dichromena colorata ), a native sedge, blooms all summer.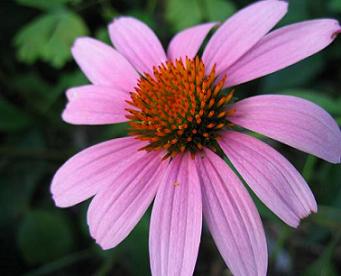 My cottage-garden favorite, Echinacea purpurea , or purple coneflower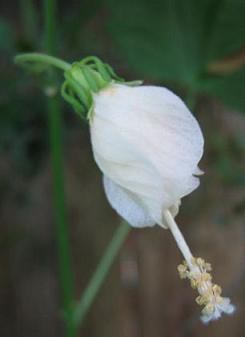 White Turk's cap, not as prolific a bloomer as the red variety, but charming and great for the evening garden (though the mosquitoes eat me up alive over here—back to the screened porch!)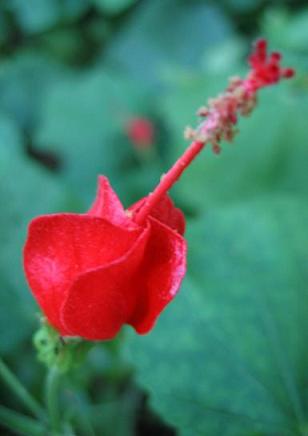 More-common red Turk's cap (Malvaviscus arboreus ). Hummingbirds love this plant.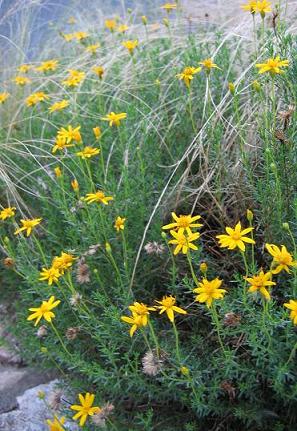 Damianita (Chrysactinia mexicana ) reblooming along the curb. Its big show is in early spring, but it'll usually flower again once or twice before fall.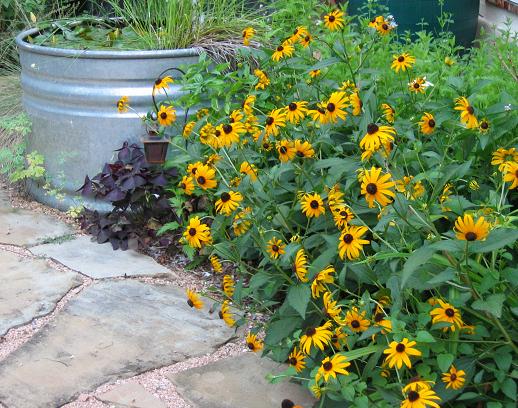 Rudbeckia 'Goldsturm,' or black-eyed Susan, puts on a great display in the back and front gardens, but it must have afternoon shade.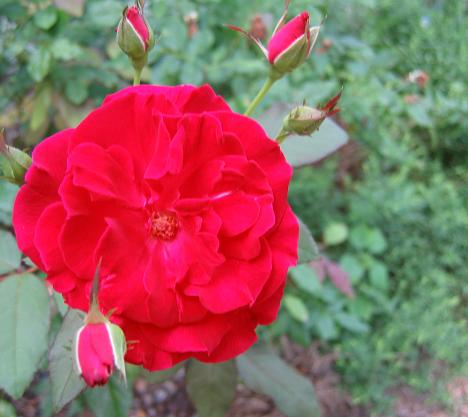 'Valentine' rose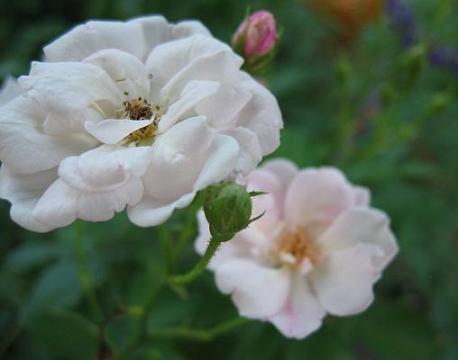 Sweet-scented 'Marie Pavie' roses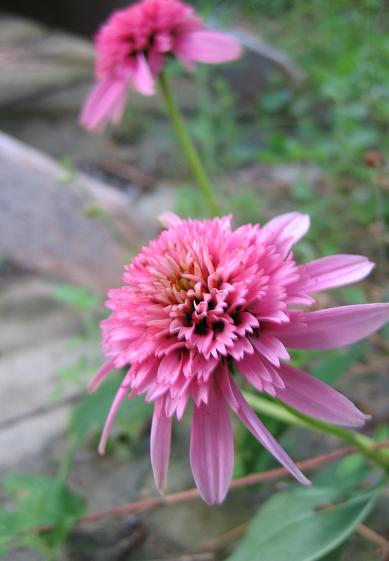 My "fancy" echinacea, 'Razzmatazz'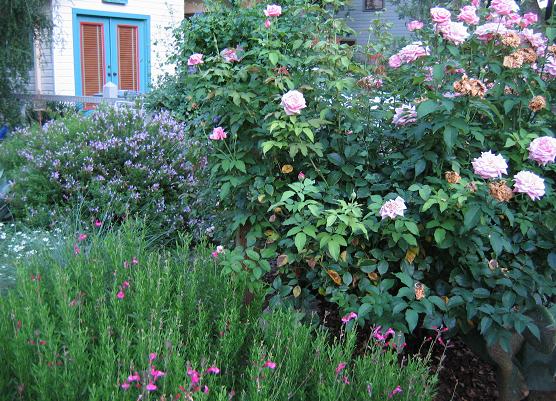 In full sun in the west-facing garden, this is pure Texas-cottage. Clockwise from bottom-left: Autumn sage (Salvia greggii ), white narrowleaf zinnia, Mexican oregano, and 'Belinda's Dream' rosebush. Oh, and my neighbor's house behind that.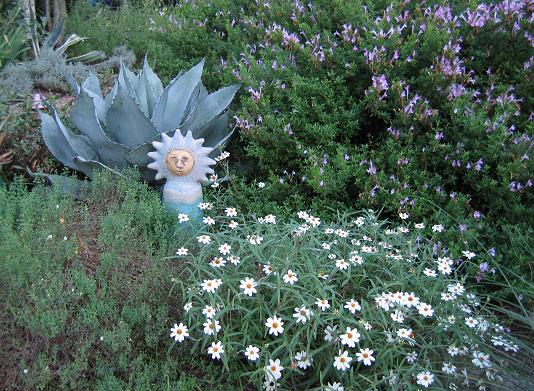 More Texas-cottage. Clockwise from bottom-left: white skullcap (Scutellaria ), 'Whale's Tongue' agave, Mexican oregano, and white narrowleaf zinnia.

A welcome visitor to the garden
Happy Bloom Day to you all. I look forward to hearing about, or seeing, what's flowering in your garden.