May 19th, 2009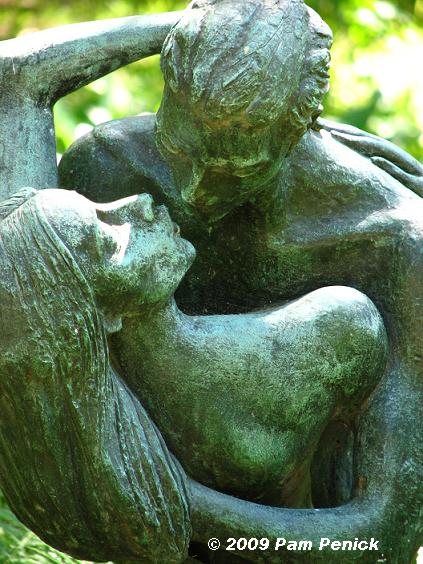 In mid-April we took out-of-town visitors to Umlauf Sculpture Garden, located near Barton Springs and Zilker Park on the site of Charles Umlauf (1911-1994) and his wife's former home and studio. More than 130 of Umlauf's sculptures, drawings, and paintings are on display here, including Lovers V , pictured above.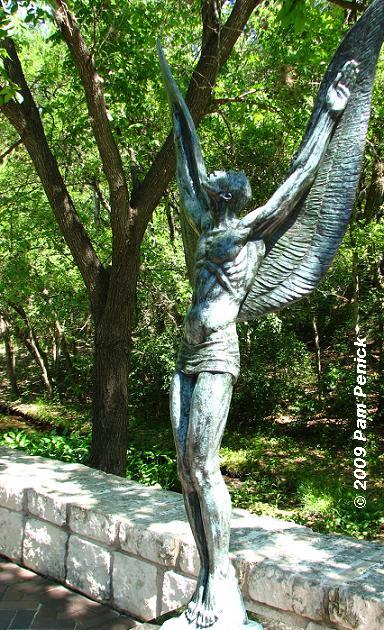 We strolled the leafy grounds of the sculpture garden, admiring Umlauf's sinewy, elongated bronze figures. This one is called Spirit of Flight. The tree behind it echoes the figure's lines.

War Mother , steeped in despair. Many of Umlauf's subjects are religious in nature, although the horror of war figures prominently too.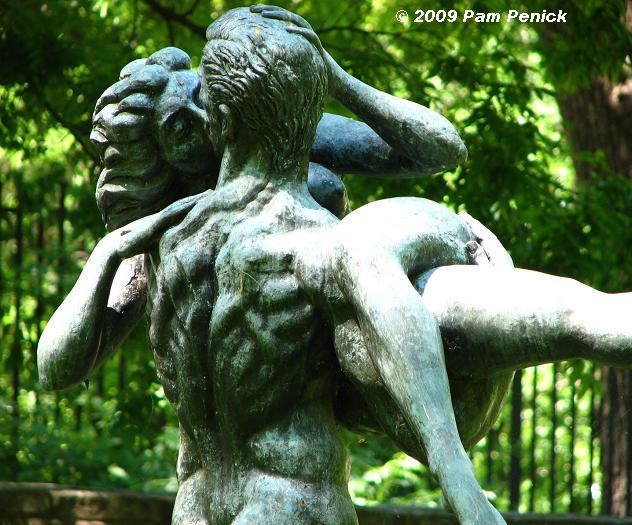 There's also plenty of romance going on. This is called—what else?—The Kiss.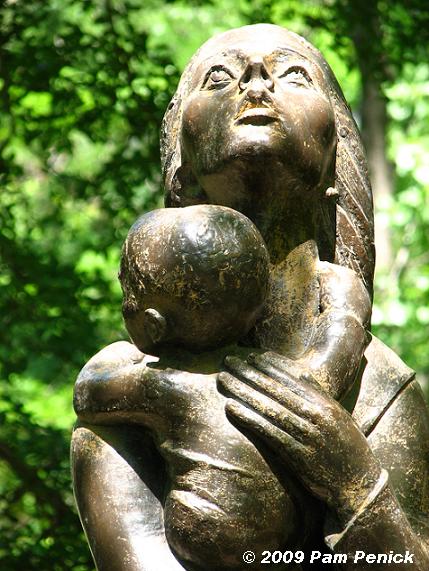 Mother and Child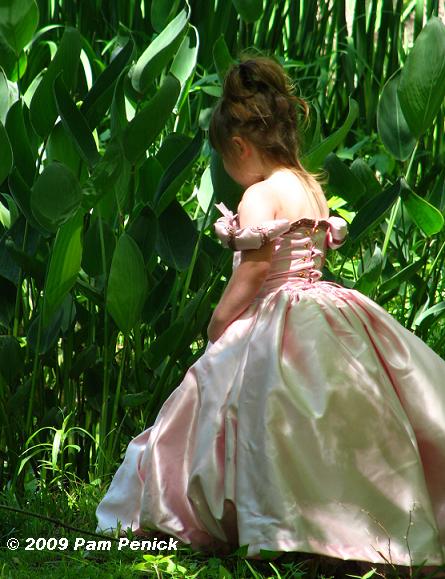 Another child, dressed like a princess, was enraptured by the pond. Oh, how she longed to get wet and muddy, I imagine. Her mother and a hired photographer hovered nearby, trying to capture the perfect shot.
The sculpture garden is readily accessible from downtown and is a pleasant place to while away an hour while looking at beautiful art. The grounds, unfortunately, seem to be suffering from a lack of maintenance and, I suspect, a lack of funding in tough economic times. Low stretches of the garden looked washed out from long-ago rains, and the plantings were unkempt. I remembered it looking rather nicer the last time I visited, several years ago. I hope the eventual economic recovery will allow the nonprofit governing board to bring back the garden in a style befitting the art showcased there.
P.S. A poltergeist got into my comment field earlier and said you had to register to comment. Sorry about that, but it just ain't so! Thanks to everyone who took the time to let me know. It's all fixed now. —Pam
All material © 2006-2009 by Pam Penick for Digging. Unauthorized reproduction prohibited.