September 16th, 2014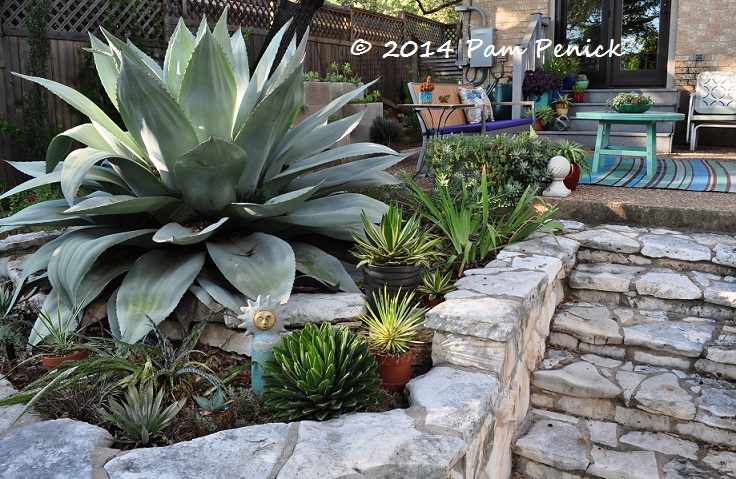 I'm giving Moby, my 'Whale's Tongue' agave (A. ovatifolia), pride of place in today's Foliage Follow-Up post. At nearly 7 feet across, he's the star of the back garden in all seasons, but especially in late summer when the fall-blooming perennials haven't really revved up yet. An assortment of smaller agaves, mangaves, and manfreda swim alongside him.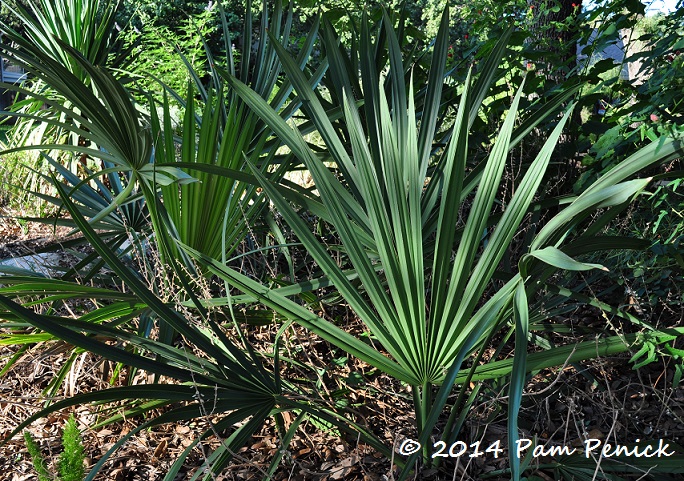 Out front in the island bed, Texas dwarf palmetto (Sabal minor) is looking especially good now that I've cut back the spent heartleaf skullcap that blooms earlier in the year. Several fans of new leaves are standing tall, giving this bed a more tropical look.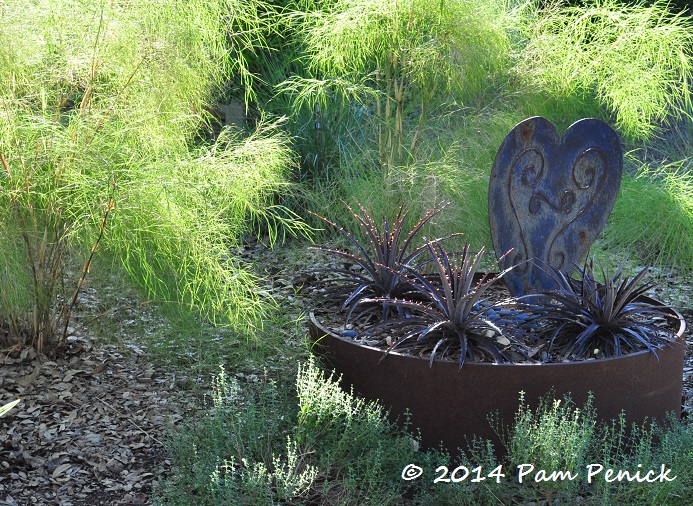 And I can't resist including a picture of bamboo muhly (Muhlenbergia dumosa) and 'Burgundy Ice' dyckia aglow with late-afternoon light.
So what lovely leaves are making you happy in your September garden? Please join me for Foliage Follow-Up, giving foliage plants their due on the day after Bloom Day. Leave your link to your Foliage Follow-Up post in a comment. I really appreciate it if you'll also include a link to this post in your own post (sharing link love!). If you can't post so soon after Bloom Day, no worries. Just leave your link when you get to it.
All material © 2006-2014 by Pam Penick for Digging. Unauthorized reproduction prohibited.