May 25th, 2007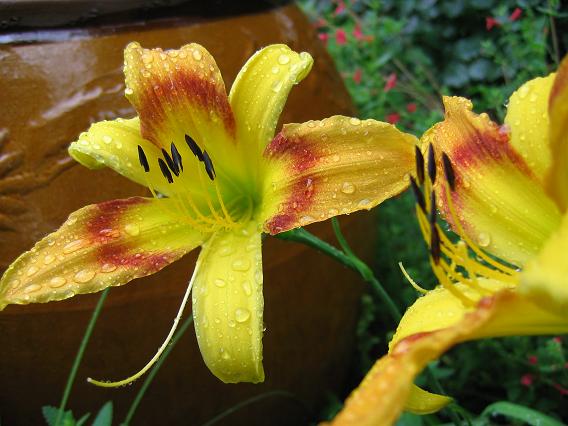 'Wilson's Yellow' is my showy yellow daylily. Its banana-yellow-and-rusty-red flowers splash pockets of bright color under the cedar elm in the back garden.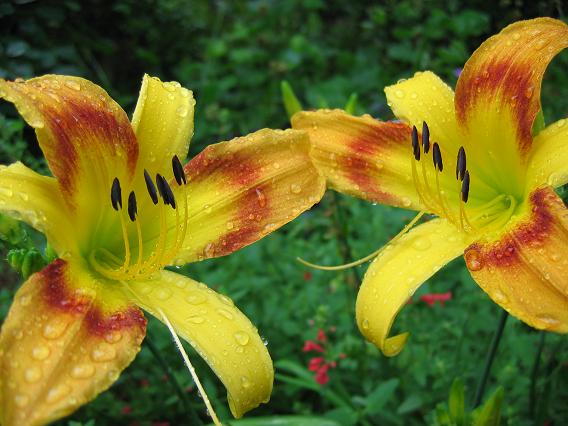 Yak, yak, yak. Don't they look like two gossips who haven't seen each other in a while?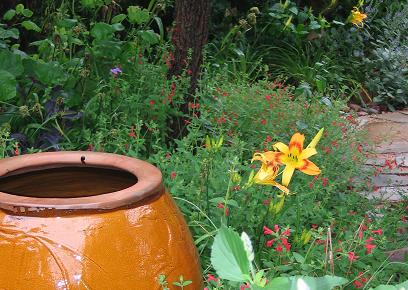 'Wilson's Yellow' complements the low-growing, red-flowering Texas betony. Behind the golden pot you can see purple heart and Turk's cap coming on strong.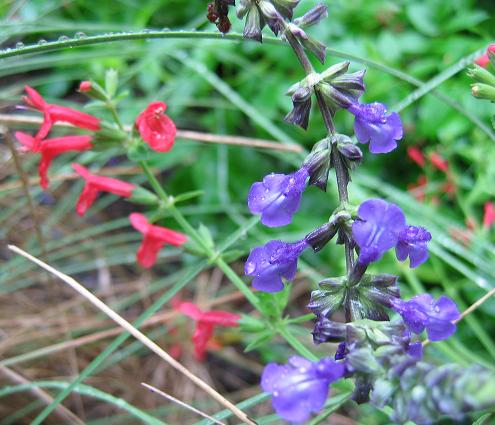 Texas betony contrasts beautifully with 'Indigo Spires' salvia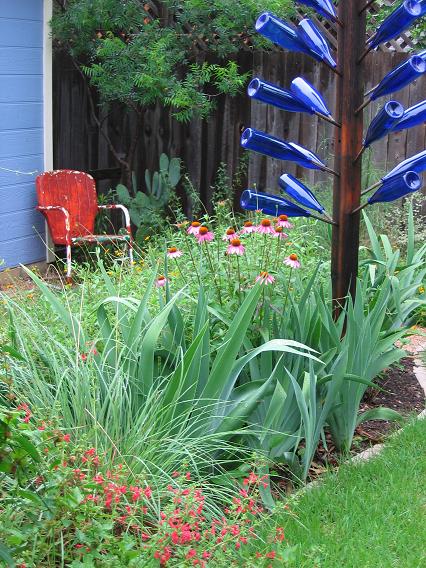 Texas betony sprawls in the rear of the garden too, amid irises, purple coneflower, and the bottle tree.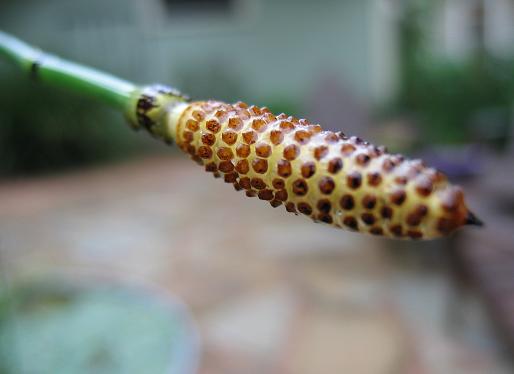 A stalk of Equisetum hyemale, also known as horsetail or scouring rush, leans out from the pond.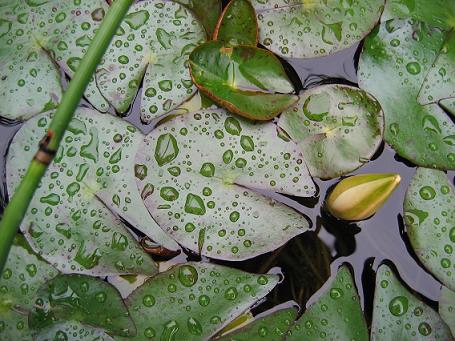 Water lily leaves in the rain. Since yesterday we've had one-and-a-half inches of rain, with more predicted all weekend. Bad for cookouts, but good for the garden. Yea!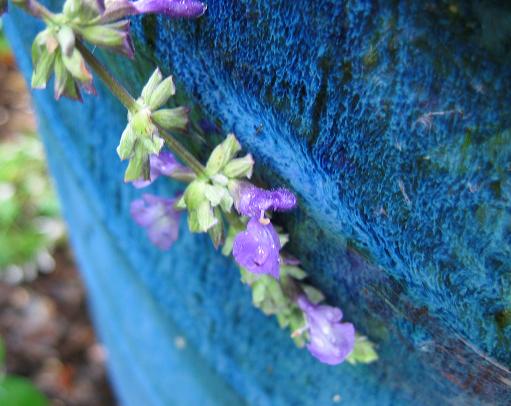 'Indigo Spires' salvia finds a kindred spirit in a deep-blue pot.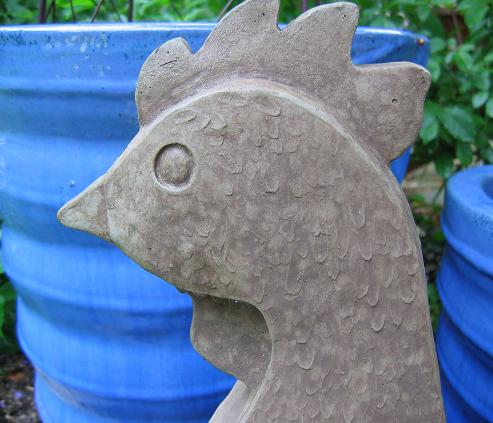 Cock-a-doodle-doo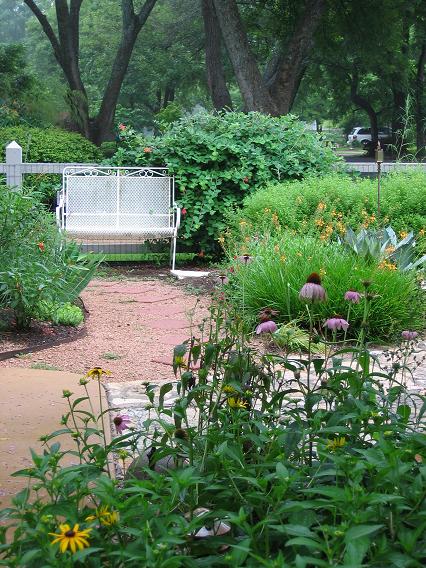 Here's one of the two cream-colored benches in my garden. Carol at May Dreams didn't believe me when I confessed to having any subtle color in my garden, but here's the proof.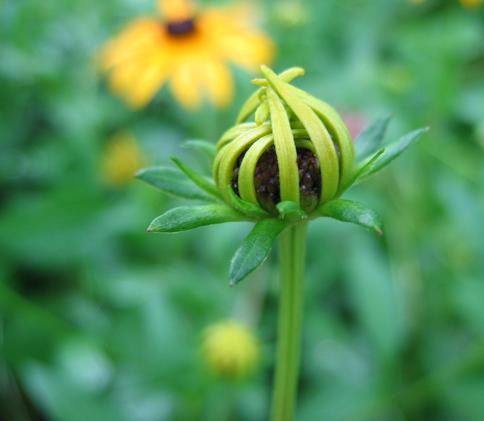 A black-eyed Susan bud, like a present tied with colored string.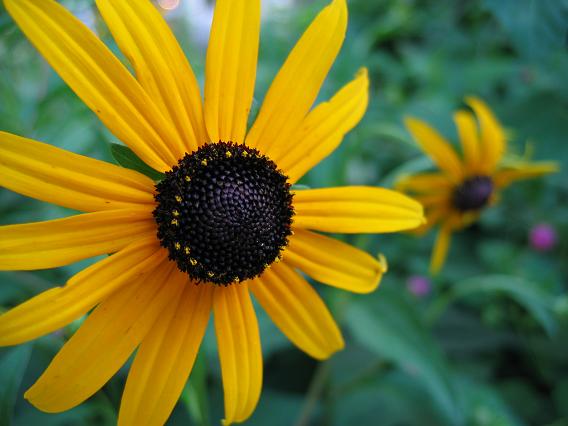 And here is the present unwrapped.