July 18th, 2014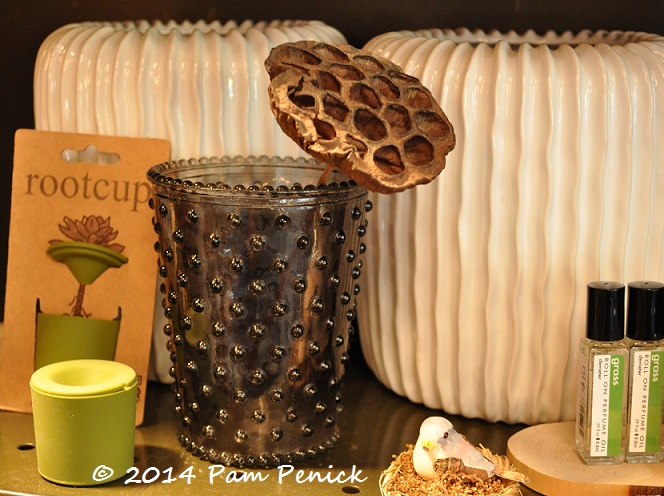 When I heard that JJ De Sousa's garden was on the itinerary for the Portland Garden Bloggers Fling, I excitedly planned a double-dose of her colorful, creative, offbeat style by arranging to visit her home-and-garden shop Digs Inside & Out.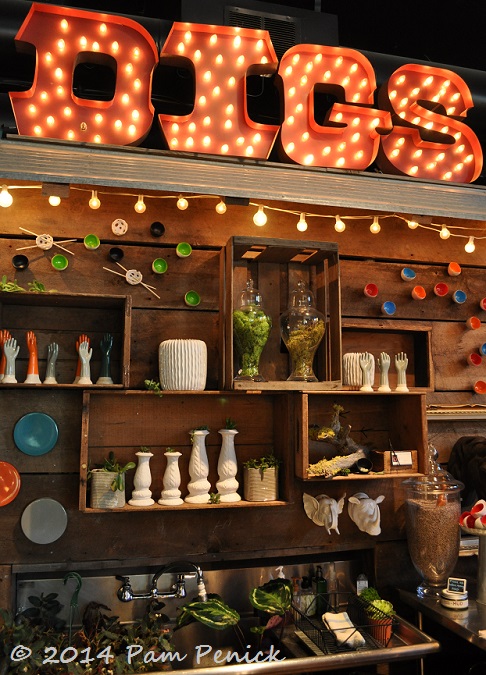 Located on trendy Alberta Street (where my husband and I, pre-Fling, enjoyed a delicious lunch at Bollywood Theater PDX and dessert at Salt & Straw), Digs beckons with an eclectic and colorful assortment of tables, chairs, containers, and strangely beautiful accessories.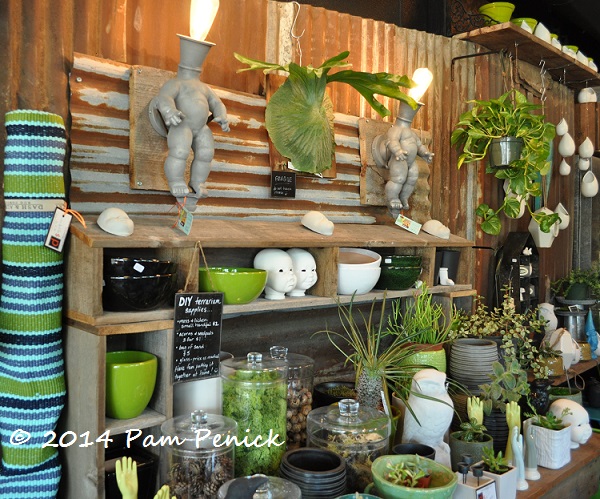 Take these light-bulb-head baby sconces, for example. Have you ever seen anything like them? Me neither. In fact, I was so fascinated by the store's offerings that David had to seek refuge in a bar down the street while I poked around.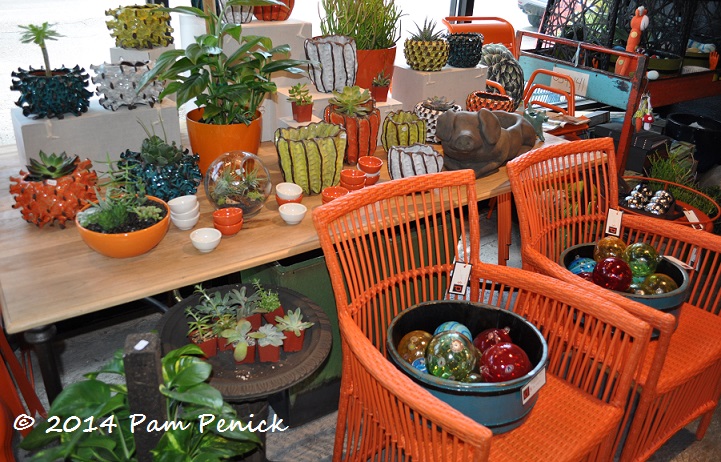 I could have brought home any number of chairs and pots — they were all wonderful. (I already own one of the vertically ridged pots, in red, which I picked up at Redenta's in Dallas.)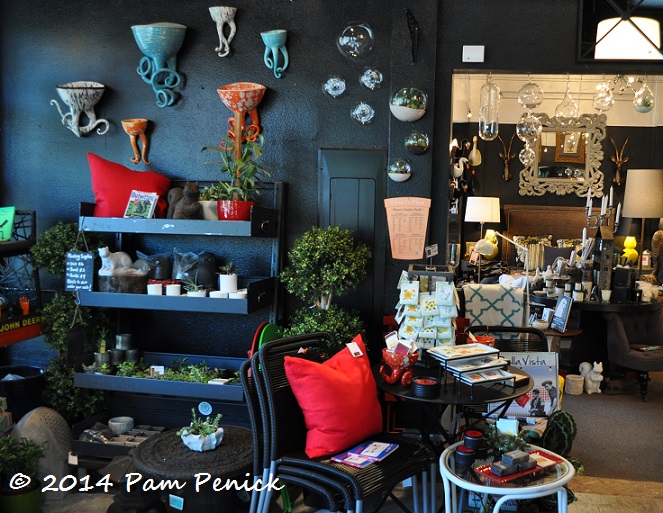 Check out this wall display. Here's what I lusted after at Digs: a tentacled squid planter!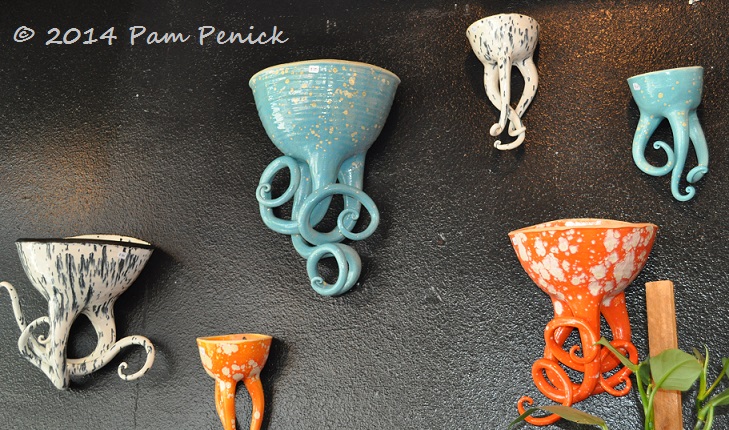 How weirdly wonderful! Don't they make you smile? I stared at them, wondering if I could bring myself to splurge on one and pondering how I could get it home. Update: These are made by Phoenix artist Diana Moulds (thanks, Jennifer, for the info).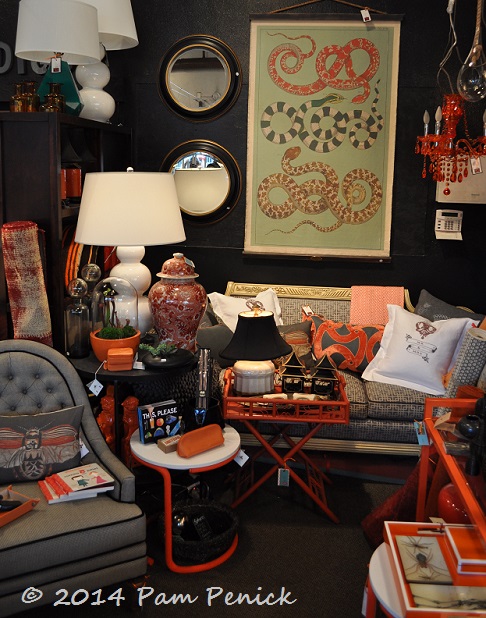 While I thought it over, I kept browsing. JJ clearly loves orange! And doesn't the wriggly snake picture remind you of the squid planters?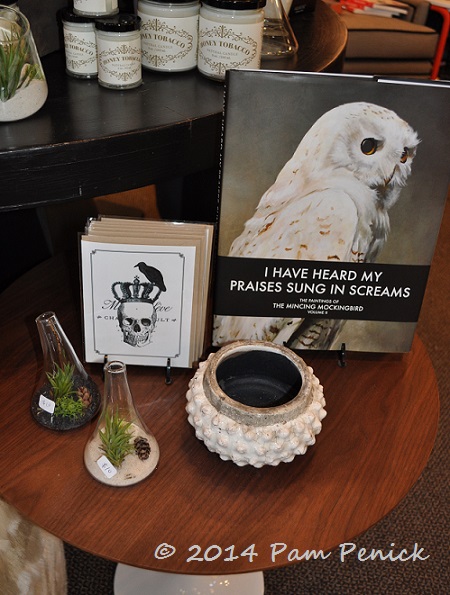 There was a definite goth element to the store, with its black-painted walls, writhing squids and snakes, skulls…

…baby heads…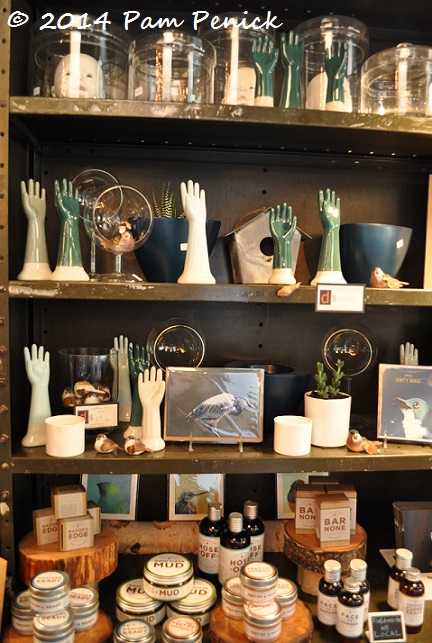 …and ghostly ceramic hands outstretched on shelves throughout the store.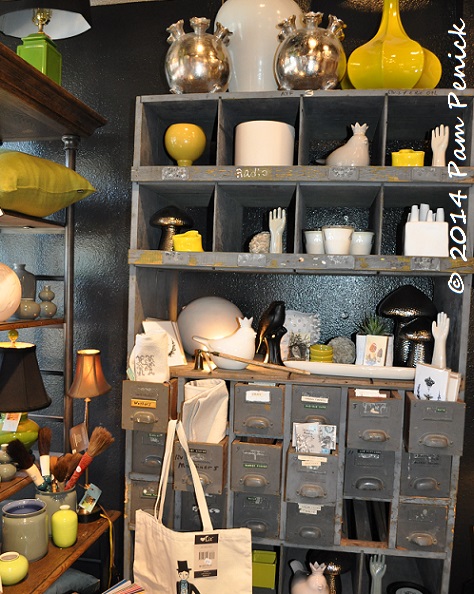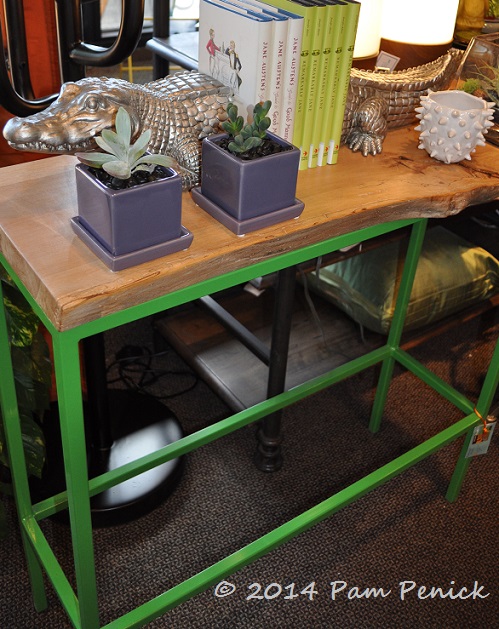 I liked this green-framed console with a natural, wood-plank shelf.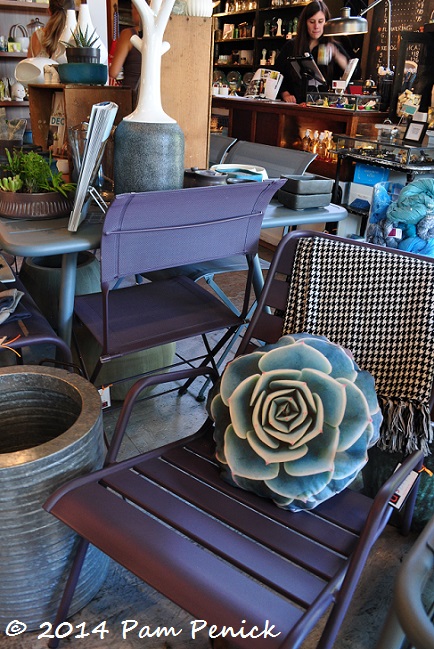 And the agave pillow and dusky purple chairs.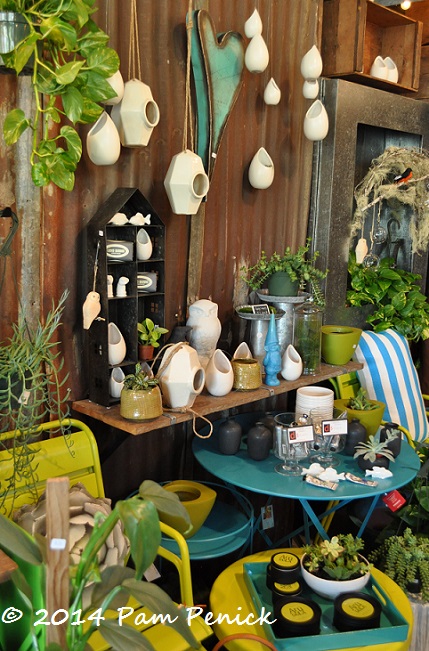 And the colorful metal hearts on the wall.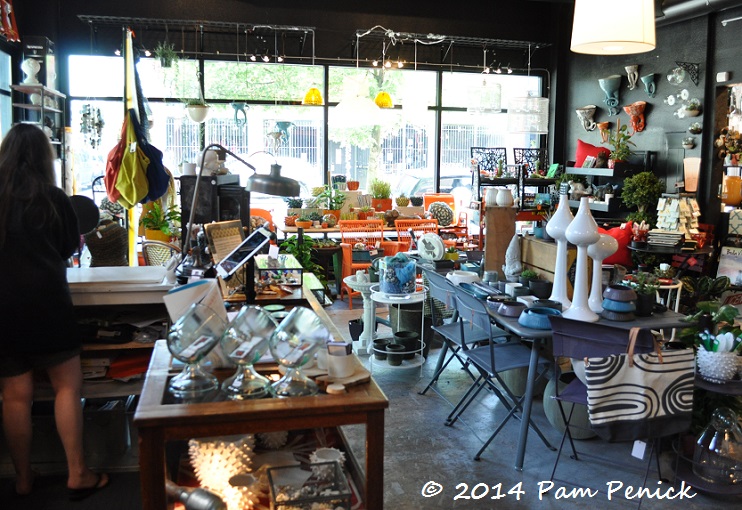 Well, everything, really.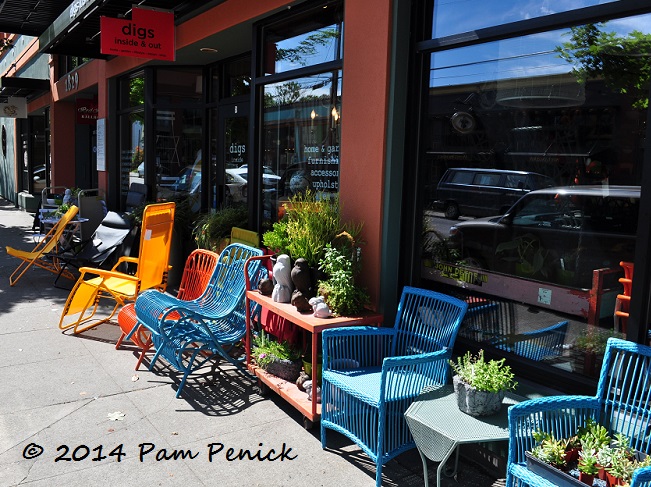 Did I get myself a squid planter, you may be wondering? Yes, I did! I bought a tabletop version in blue that I could pack home in my bag, and it's sitting in my living room in wriggly-legged splendor.
I can't wait to show you JJ's personal garden, in which you'll recognize a number of items from her shop. She obviously buys what she loves.
Up next: A tour of the display gardens at bucolic Joy Creek Nursery and Cistus. For a look back at the Lan Su Chinese Garden, our first garden stop on the Fling, click here.
All material © 2006-2014 by Pam Penick for Digging. Unauthorized reproduction prohibited.