June 11th, 2014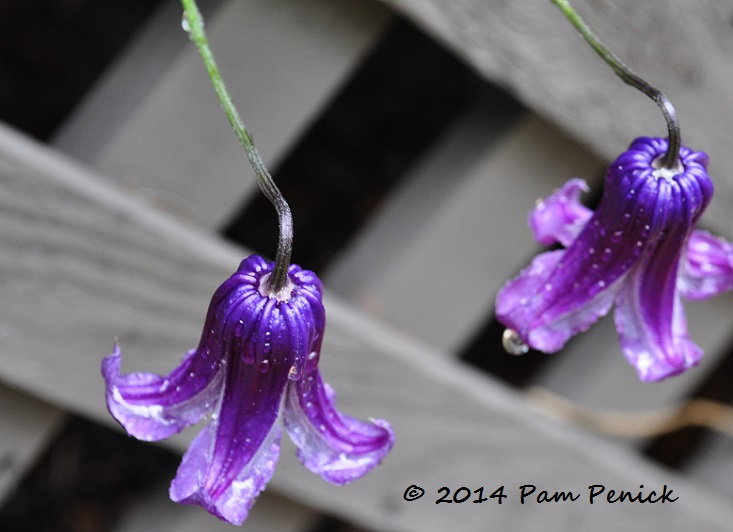 A spontaneous, plant-lust purchase from Plant Delights Nursery last spring, my little 'Rooguchi' clematis has finally put forth a few bell-shaped blossoms, weeks after its prolific neighbor, Clematis 'Etoile Violette', has finished for the season. Like a floaty, purple dress on the dance floor, the upturned petals of the nodding 'Rooguchi' have a romantic, ethereal quality. I'm completely charmed.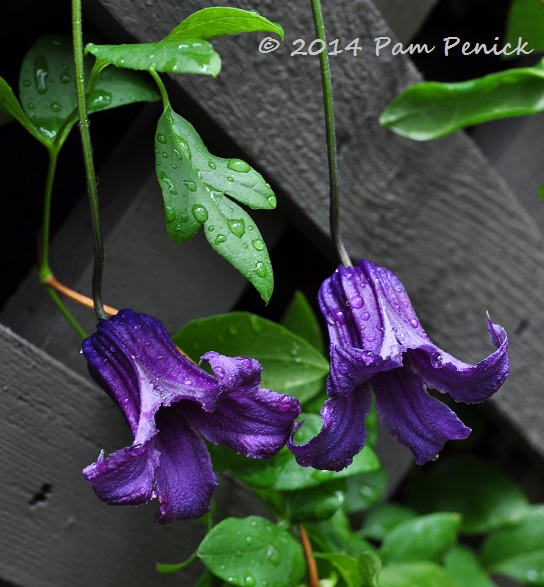 It's too soon to call this vine one of my "Plant This" selections. Growth is slow and flowers are few. This has been a wet spring, and perhaps a dry one wouldn't be congenial to it. So for now I reserve judgment. Happily in this case, justice isn't blind.
All material © 2006-2014 by Pam Penick for Digging. Unauthorized reproduction prohibited.