May 4th, 2014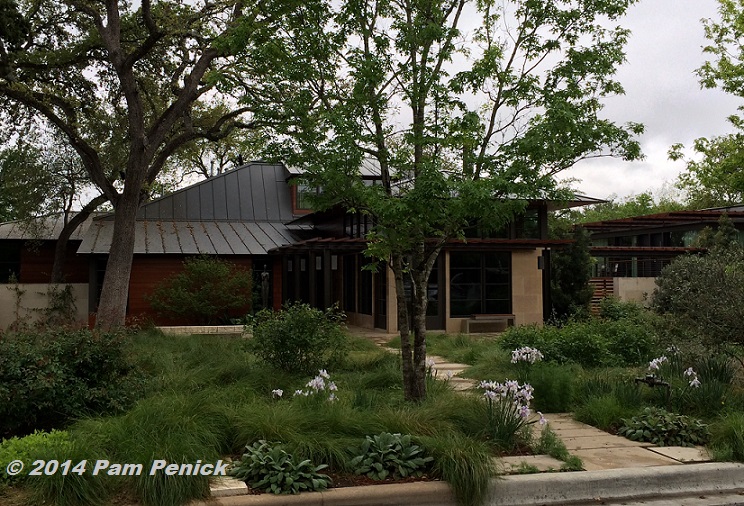 I spotted this lawn-gone front garden in West Austin's Tarrytown neighborhood in early April and have been eager to share it with you. Tufty sedges — Berkeley sedge (Carex divulsa), perhaps? — grow in place of traditional lawn grass for a meadowy look that softens the angular lines of this contemporary home.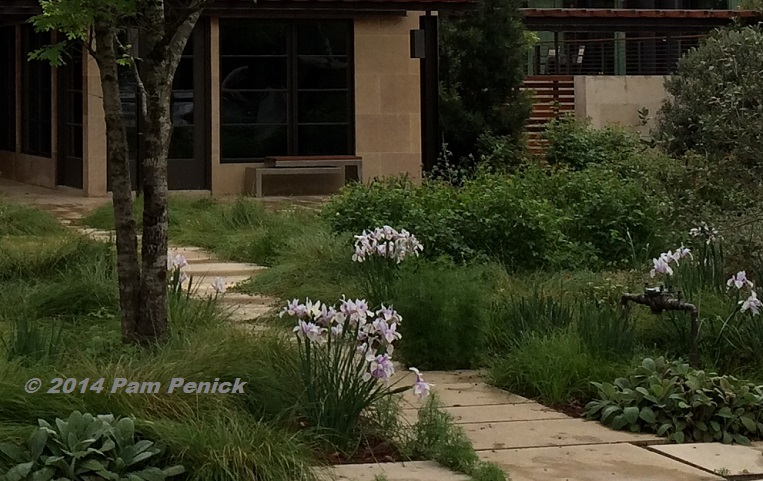 Seasonal color comes from pockets of iris, which were blooming a month ago when I took this photo. In summer it appears that shrub roses take over. I'll have to return in a few months for another look.
All I can say is, I wish my own Berkeley sedge lawn looked this full and lush. I'm still waiting for it to fill in. I'll have another update on its progress soon.
All material © 2006-2014 by Pam Penick for Digging. Unauthorized reproduction prohibited.