May 1st, 2014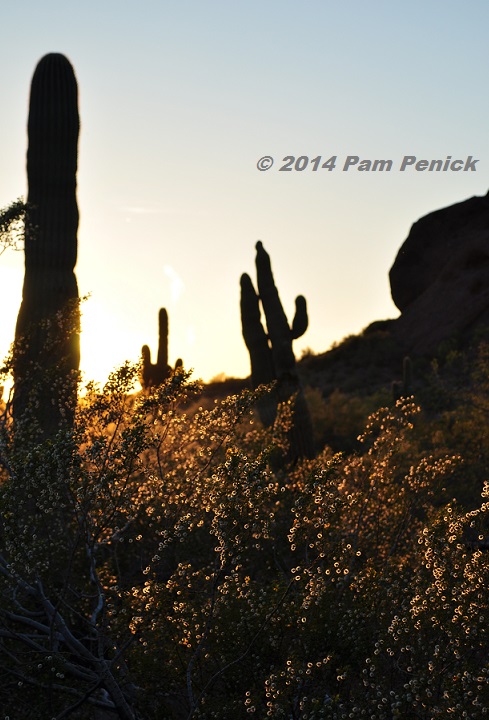 Have you ever visited a garden twice in one day? After a late morning/mid-afternoon stroll through Phoenix's Desert Botanical Garden on April 4th, I returned just before sunset to enjoy the "magic hour" of light and see the Chihuly glass sculptures dramatically lit.
The low, warm light was indeed magical, incandescing these creosote fruits and turning saguaros into hulking silhouettes.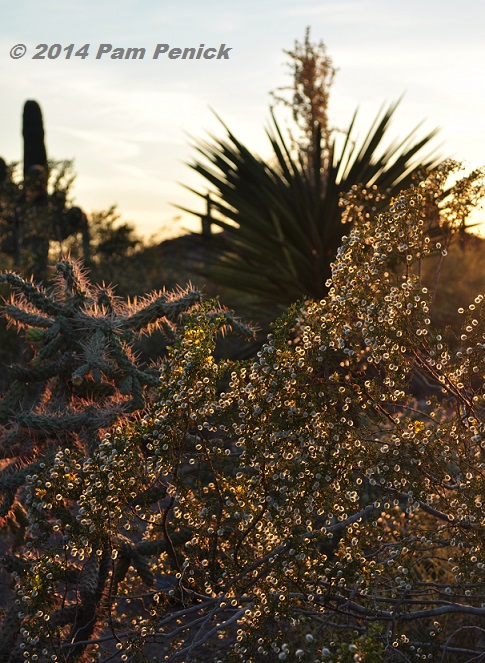 I love that DBG is open to visitors for 12 hours each day, from 8 am to 8 pm; if you're a member you can enter as early as 7 am on certain days. Early arrival is much better for photography, for beating the heat, and for seeing a garden with few other people. Late departure, as I found, is pretty awesome too.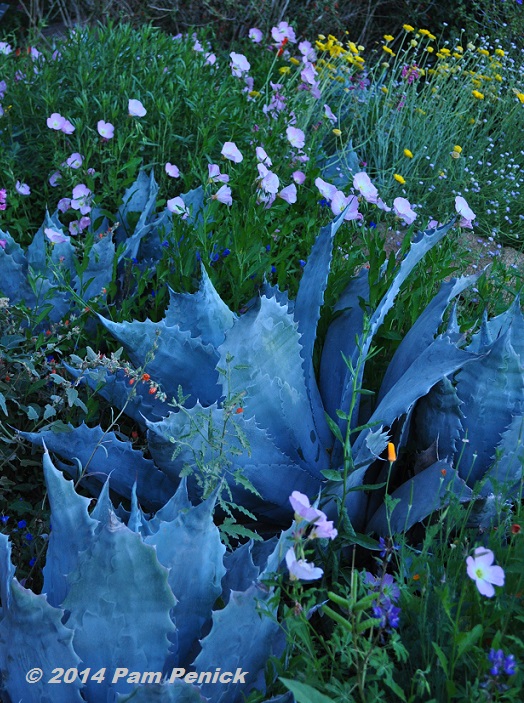 I headed for the Wildflower Loop as dusk fell, where silvery Agave colorata and pink evening primrose, along with other wildflowers, continued to shine.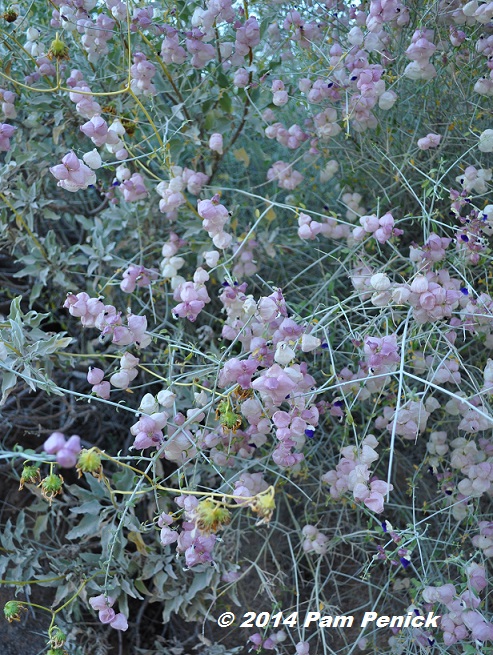 The lilac and ivory seedpods of paperbag bush (Salazaria mexicana) glowed in the fading light as well.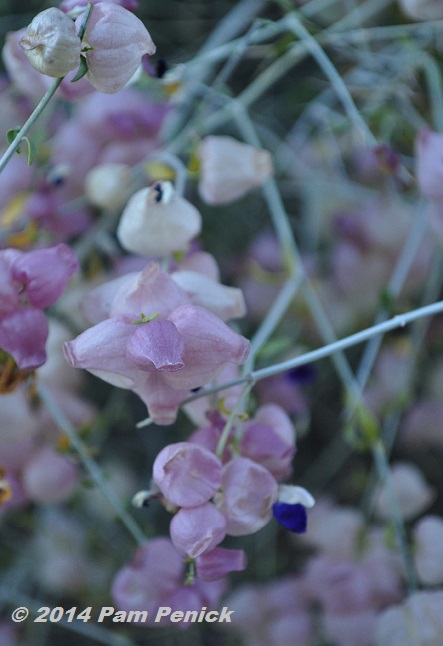 Closeup of paperbag bush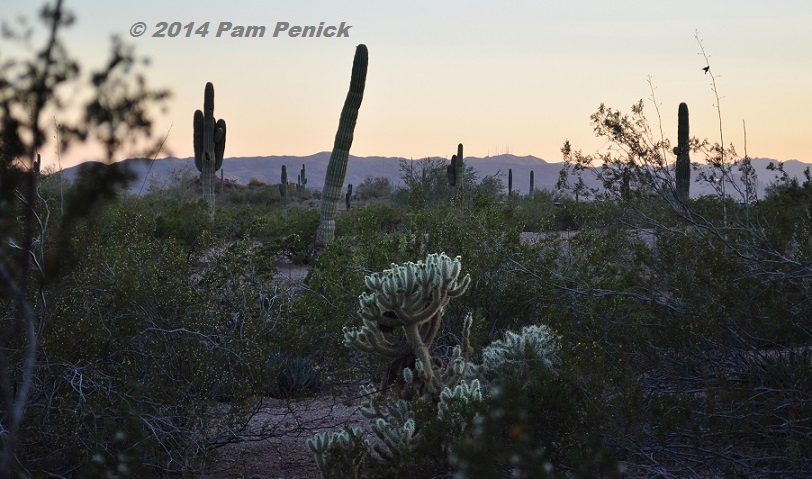 Lilac and ivory in the larger landscape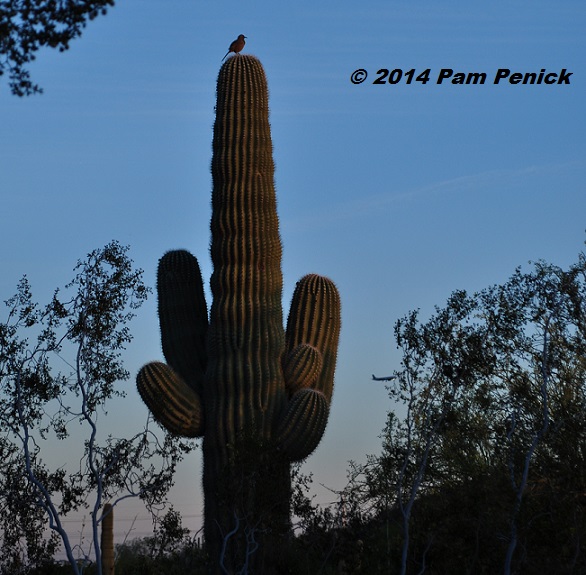 The birds and I enjoyed the majestic saguaros…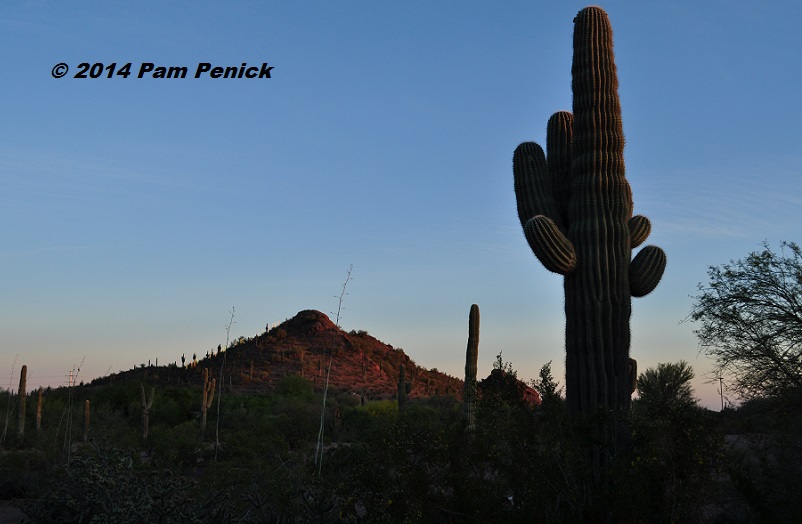 …catching the last rays of the setting sun.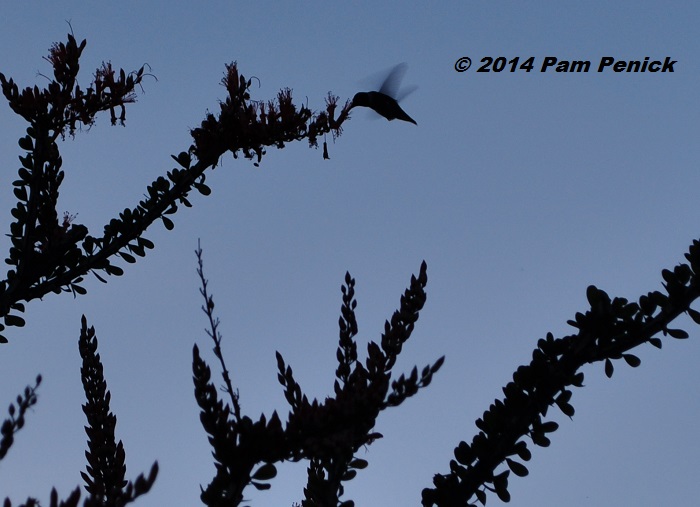 This hummingbird busied himself at the ocotillo snack bar for a pre-bedtime snack.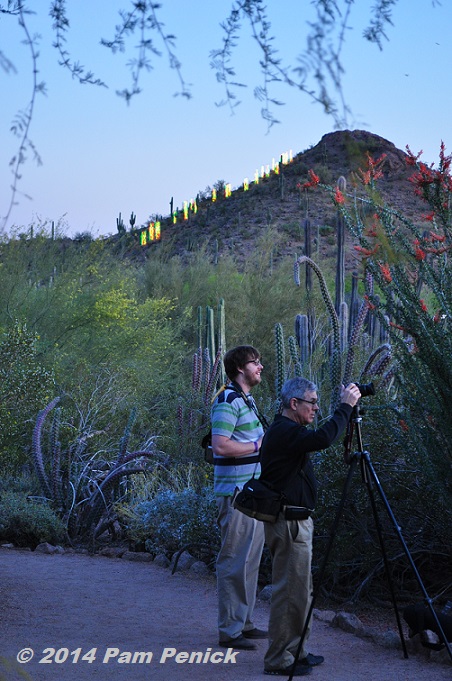 I wasn't the only one shooting the evening light. Behind the photographers, on the butte in the distance, you can see the Chihuly installation "Desert Neon" — a line of neon cacti marching up the hill.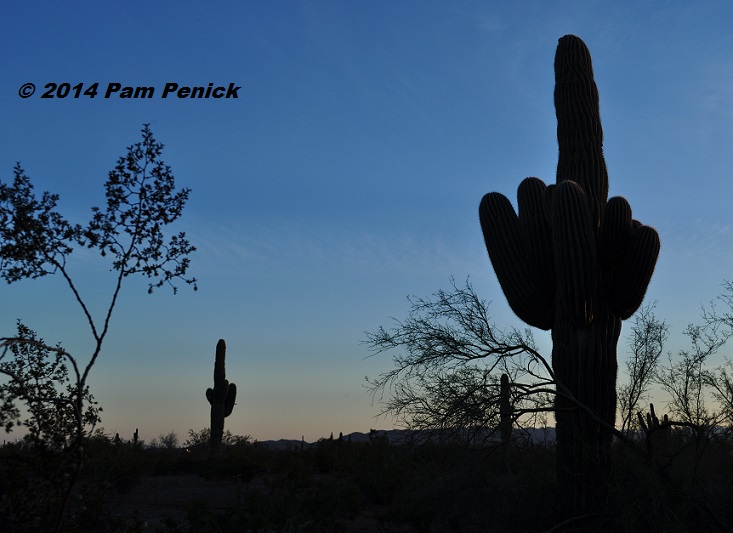 The saguaros themselves seem to be giving the finger to the universe.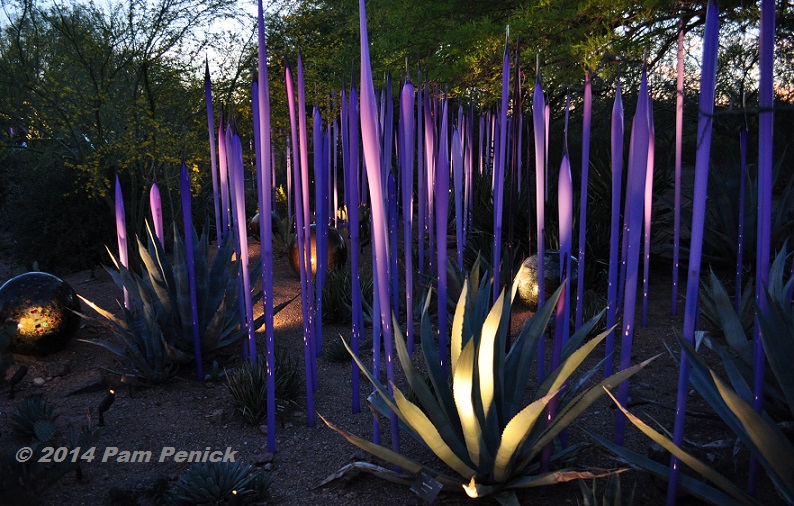 It was nearly dark by the time I left the Wildflower Loop. The gardens were festive with laughing people, and no wonder — a wine bar had been set up in one of the plazas. The Chihuly pieces were illuminated for nighttime viewing.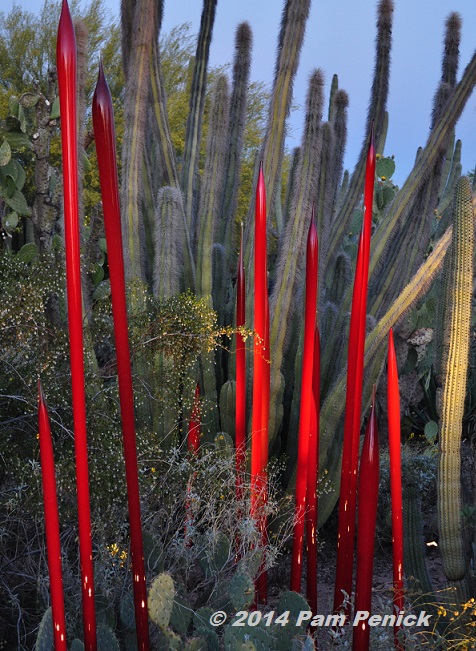 I only saw a few of them, as I was dead tired by this point and ready to find my hotel.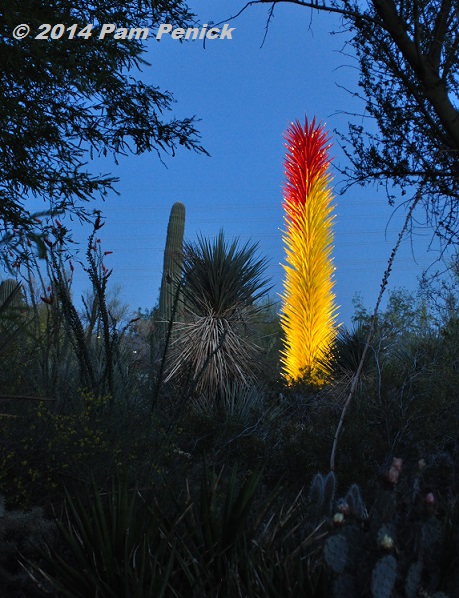 The sculptures' bright colors really stood out at night, illuminated against the subtle gray-greens of the cacti and succulents around them.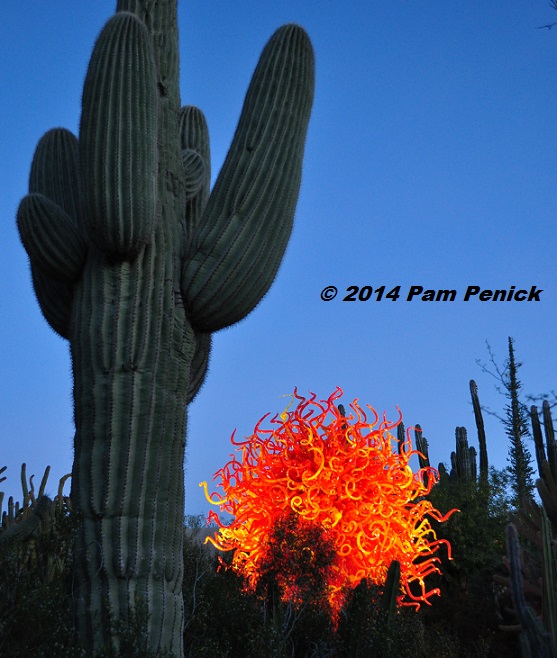 This Chihuly "sun" piece was my favorite, glowing brightly after the desert sun had gone to bed.
I hope you've enjoyed this 5-part series on my visit to Desert Botanical Garden. For a look back at the Edible Garden, palo verde splendor, and Chihuly balloons, click here. You'll find links to the other DBG posts at the end of each post.
All material © 2006-2014 by Pam Penick for Digging. Unauthorized reproduction prohibited.
posted in
Agaves
,
Birds
,
Botanic/Public Gardens
,
Cactus
,
Desert
,
Garden art
,
Lighting
,
Sculpture
,
Sky
,
Travel
,
Views
,
Wildflowers
,
Xeric plants