April 6th, 2014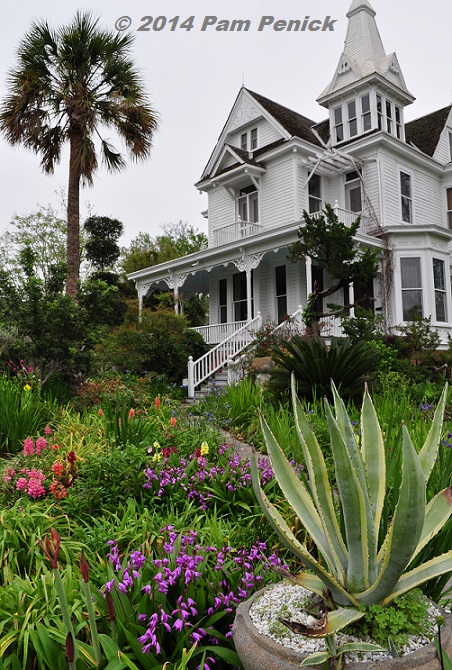 I'm squeezing in one more drive-by garden from my Houston trip last week — the grande dame of them all, a circa 1895 Victorian known as the Mansfield House, located at 1802 Harvard Street in the Heights neighborhood. Although I'm not usually a fan of all-white houses, what a beauty! Its colorful, flowery garden, with a few tropical touches like the palm tree and sago palm, perfectly complements its monotone grandeur.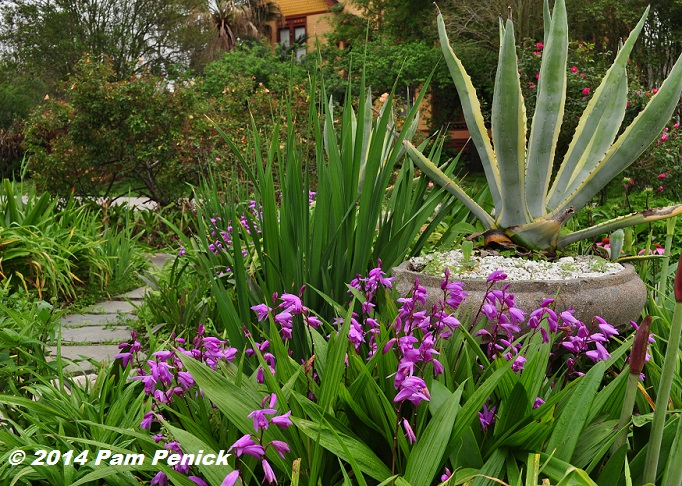 A pair of potted, variegated agaves marks the entrance to the front walk, with Chinese ground orchid (Bletilla striata) in full bloom below.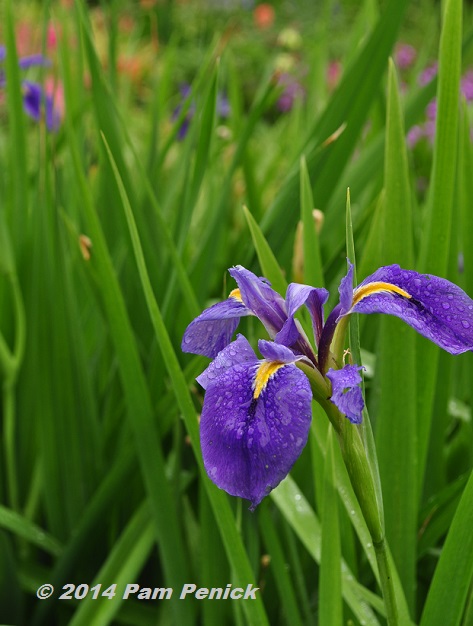 On this chilly morning, raindrops from the previous night's shower still clung to the irises.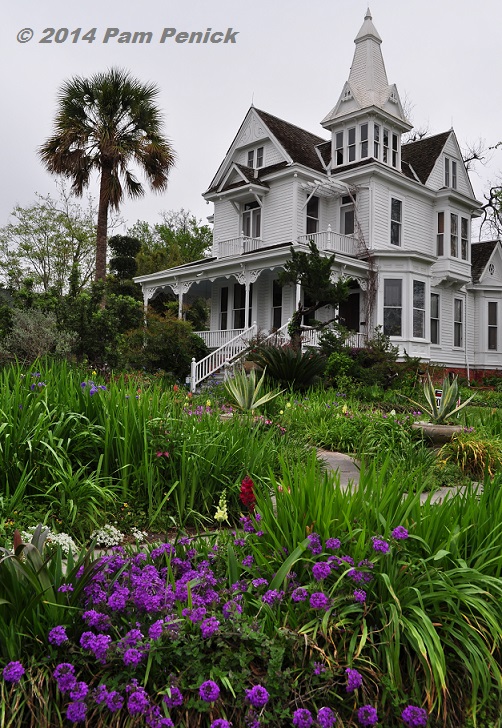 In another month the garden will, I think, be abloom with daylilies.
All material © 2006-2014 by Pam Penick for Digging. Unauthorized reproduction prohibited.