April 2nd, 2014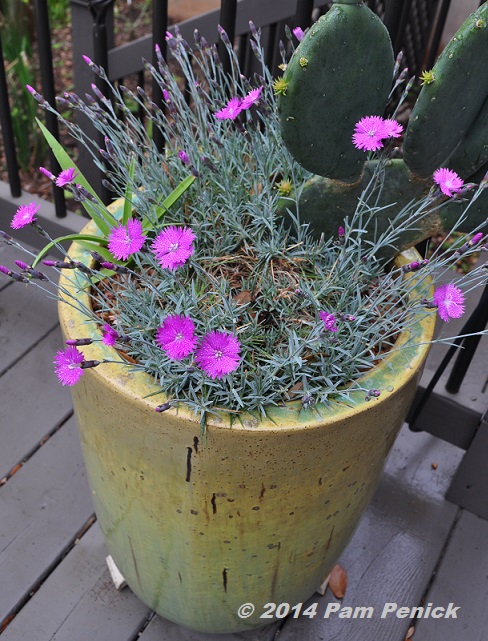 Imagine a strong, clove-like fragrance.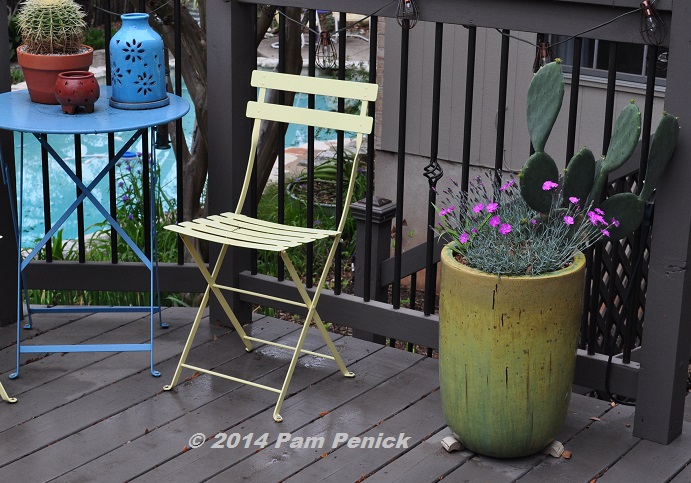 That's what I'm enjoying every time I step onto the deck thanks to my magenta 'Firewitch' dianthus. I've paired it with spineless prickly pear and a squid agave pup for fun color and form. Excuse me while I go take another sniff.
All material © 2006-2014 by Pam Penick for Digging. Unauthorized reproduction prohibited.