March 15th, 2014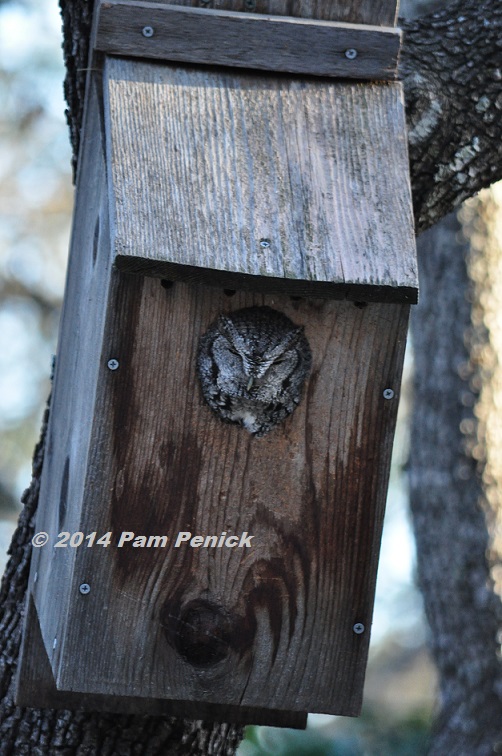 A few weeks ago I noticed a regular daytime napper in a tree beyond our garden. Was it the same owl who's just moved into our owl box?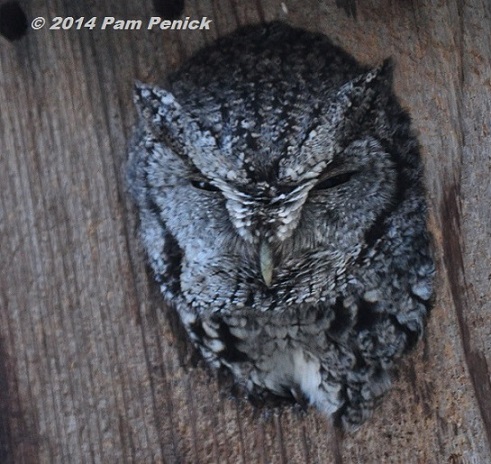 I've studied this grumpy face, but I just can't be sure.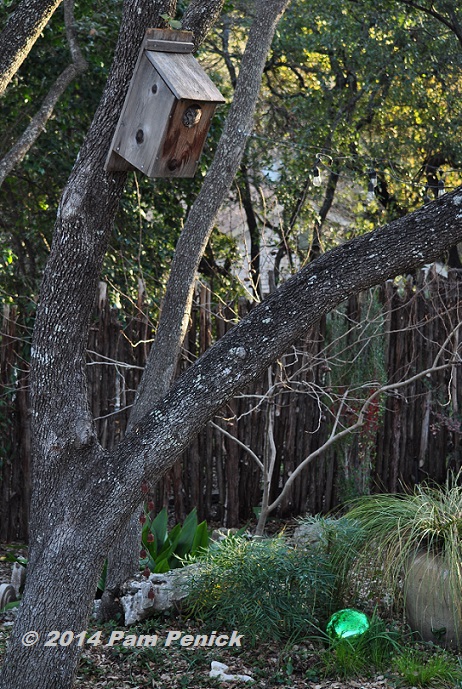 I'd thought it might be a male in the tree, perhaps nightly feeding a brooding female in the box. But since the owl in the box made its presence known by perching in the doorway each afternoon, we haven't seen the owl in the tree.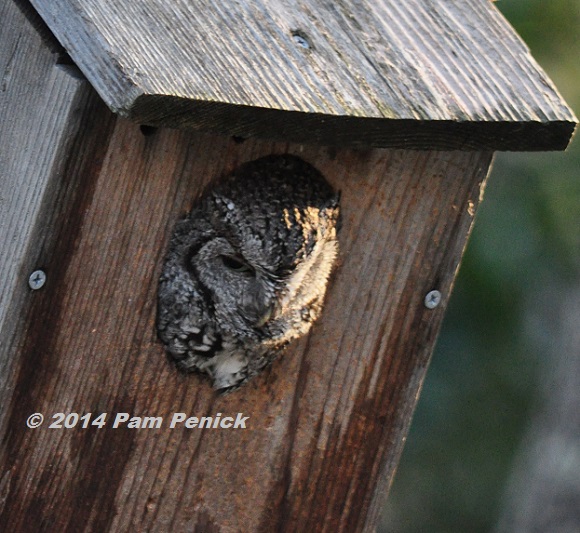 At any rate, I sure hope this is a mama owl waiting for her eggs to hatch, or taking care of chicks. I'd love to see a few more fuzzy owlets peering from the box this spring.
All material © 2006-2014 by Pam Penick for Digging. Unauthorized reproduction prohibited.