March 10th, 2014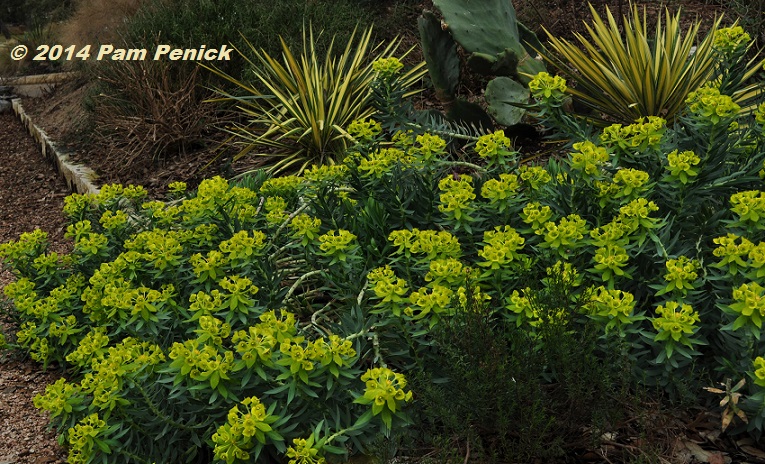 Shrugging off the ice that set back other flowering plants last week, gopher plant (Euphorbia rigida) seemed to drawl a Matthew McConaughey "alright, alright, alright" and kept right on blooming.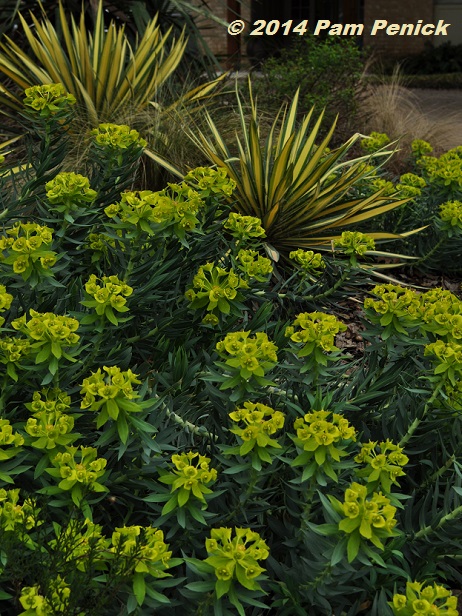 Looking back at last year's posts, I see that the gophers are flowering right on schedule.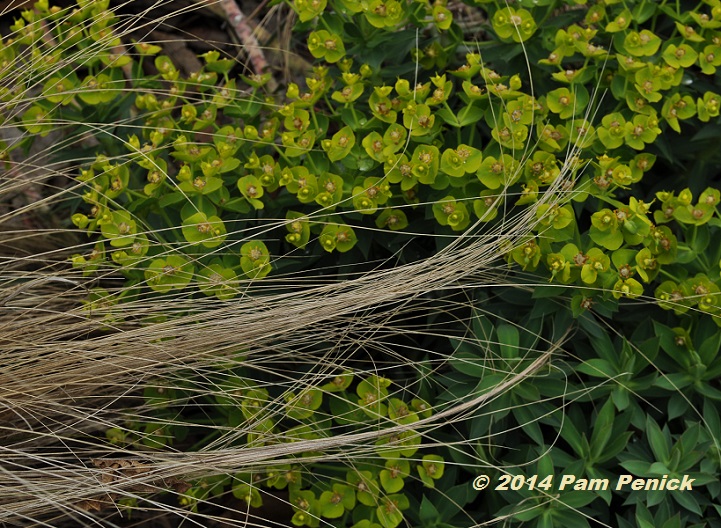 A determined show of spring color despite a winter threatening to extend into mid-March.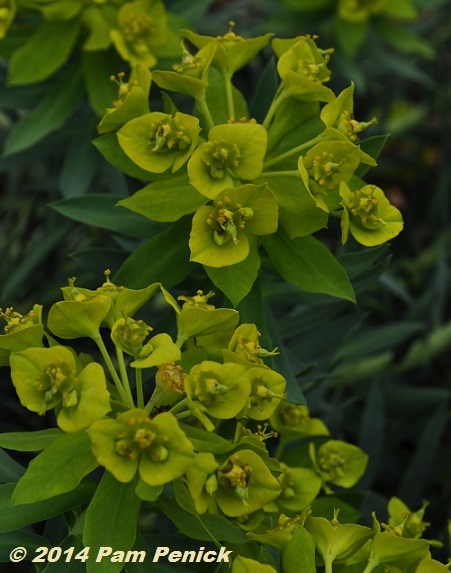 Its chartreuse bracts electrify the garden…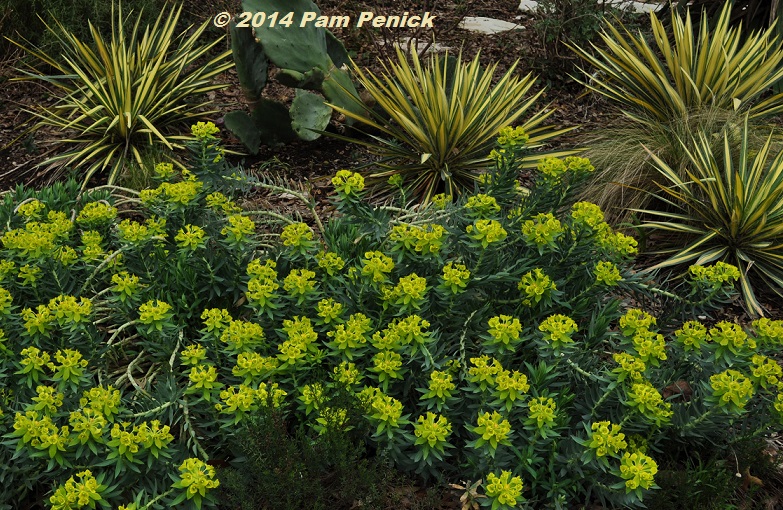 …and pick up the sunny yellow of 'Color Guard' yucca.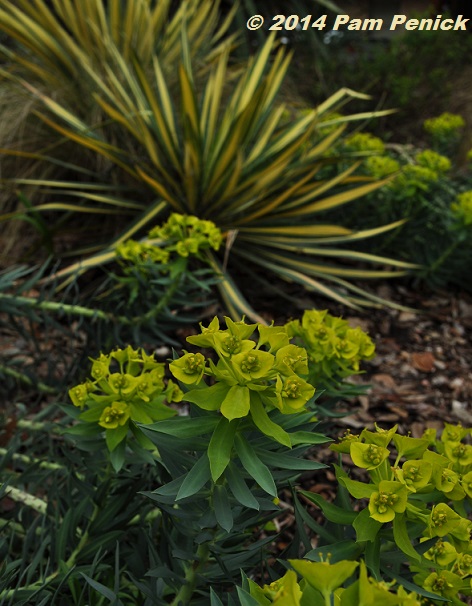 I'm glad these gophers override the groundhog in declaring winter over.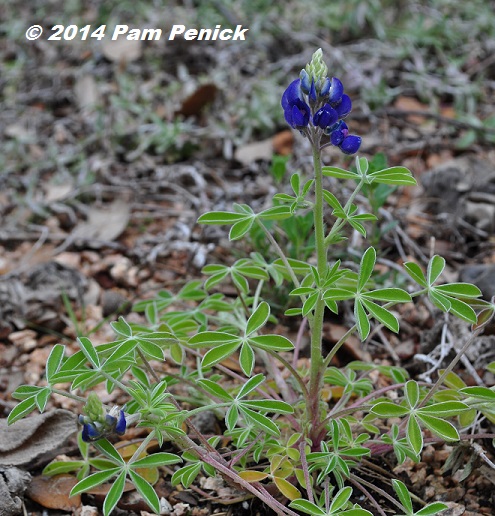 The first brave Texas bluebonnet agrees.
Is anything declaring spring in your garden?
All material © 2006-2014 by Pam Penick for Digging. Unauthorized reproduction prohibited.