February 17th, 2014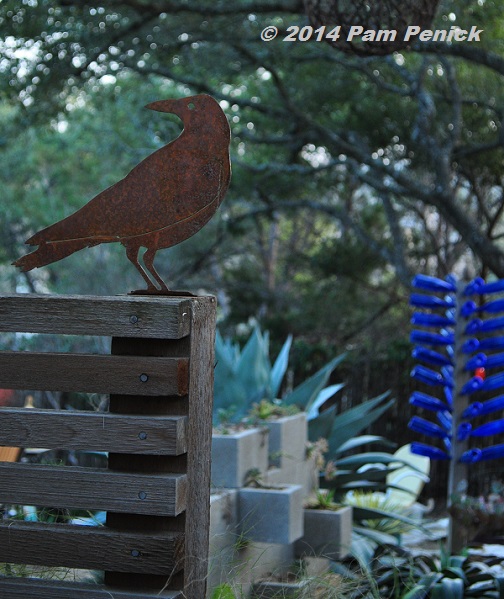 We woke to fog yesterday, and in the soft light and early morning chill, I got started on the garden's annual cut-back of perennials and grasses. Six hours later, with muscles aching but the garden cleaned up for spring, I called it a day. I had much to be thankful for: cloud cover all day that kept temperatures delightful and sweat to a minimum (our high was 73F); electric hedge trimmers inherited from my in-laws, which totally beat hand clipping everything; and my darling daughter's help with bagging up all the trimmings.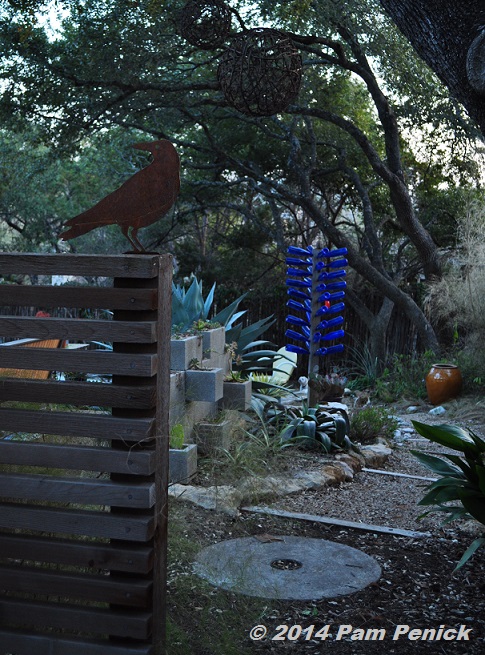 After dinner, as the light faded on a perfect gardening day, I strolled through the garden to admire the pared-back views, with all the promise of spring just a few weeks away.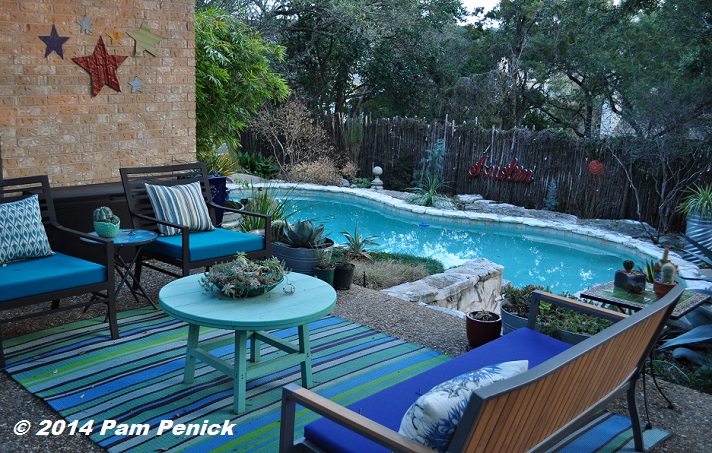 This is perfect patio-sitting weather.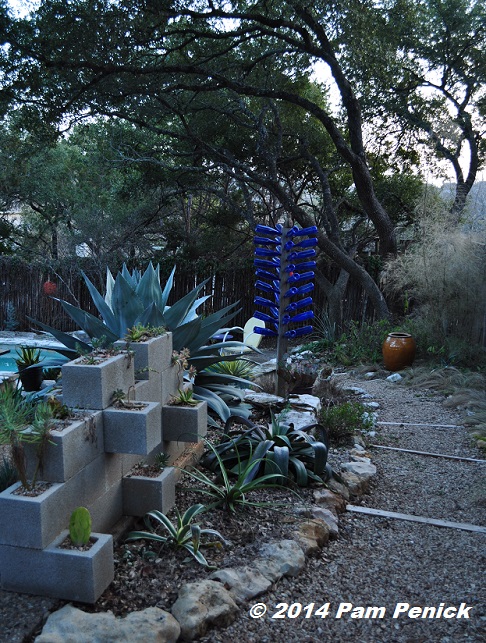 However, I find it hard to sit still in the garden. Do you?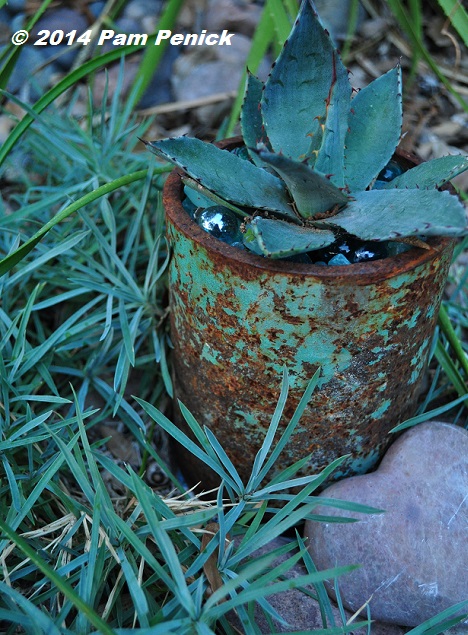 Verdigris vignette. This is an Agave parryi var. truncata pup growing in a piece of scrap pipe, surrounded by ground-covering 'Bath's Pink' dianthus.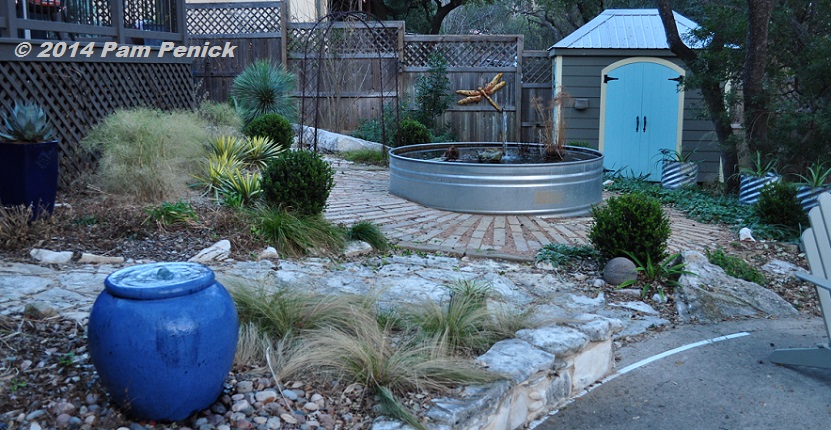 I do have a thing for blue in the garden, and of course many of our xeric plants have a blue cast as well. The stock-tank pond is next on my list for a pre-spring clean-up. Mucking out the bottom of the tank and dividing all the pond plants is a big job. I'll wait until after the live oak leaf drop in March to tackle it. Meanwhile, I'm pleased that my 'Winter Gem' boxwoods, which mark the four "doorways" into the stock-tank garden, are finally achieving the size and shape I envisioned when I planted them a few years ago. The forest-green spheres stand out against all the blue-greens and yellow-greens here.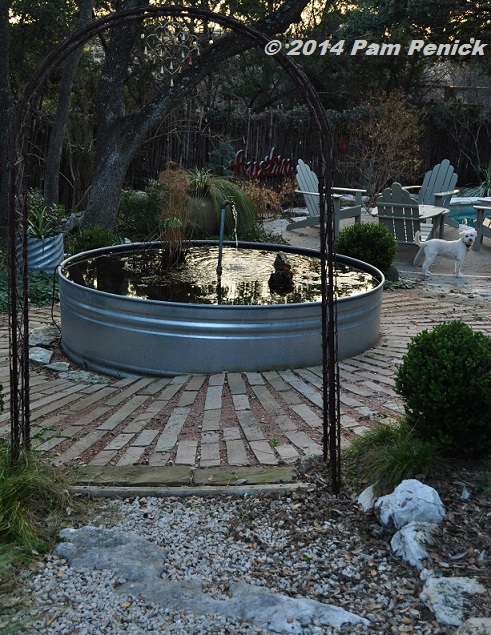 Evening light reflected in the stock-tank pond, and another Cosmo photobomb completes our garden stroll.
All material © 2006-2014 by Pam Penick for Digging. Unauthorized reproduction prohibited.
posted in
2nd garden--2014
,
Agaves
,
Arbors
,
Birds
,
Bottle tree
,
Containers
,
Decor
,
Dogs
,
Fences
,
Fountains
,
Garden art
,
Paths
,
Patios & decks
,
Ponds
,
Seating
,
Sheds
,
Stock tanks
,
Swimming pools
,
Walls
,
Water features