April 23rd, 2007
In the sidebar to the right, under "Gardens in Austin," you'll find links to eight other garden bloggers who call Austin home. Some, like Annie in Austin, many of you already know thanks to thoughtful, poetic posts and prolific comments. Others, like Vive at Something About Blooming and Butterflies, are new to the scene but delightful and well worth a visit.
I had the pleasure of stepping out of cyberspace with them yesterday as we visited each others' gardens in what we dubbed a Ground Robin (a play on Round Robin). Eight of us carpooled from garden to garden to admire what was blooming (roses! sweet peas! salvia! jasmine!), enjoy some munchies, and yak our heads off about plants, garden plans, blogging, and anything else that came to mind. How lucky I feel to be a part of such a fun group of people with similar interests.
For other perspectives on our first Ground Robin, visit MSS at Zanthan, Susan at South of the River, Vive, and Annie at Transplantable Rose.
As our local garden-blogging community blossoms, so too does the garden. Here, a series of Echinacea purpura :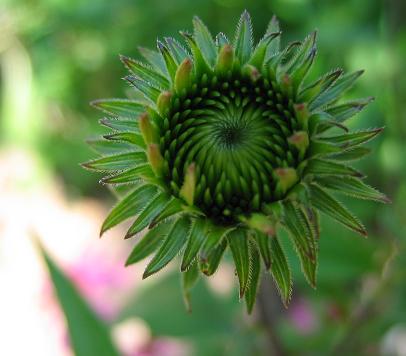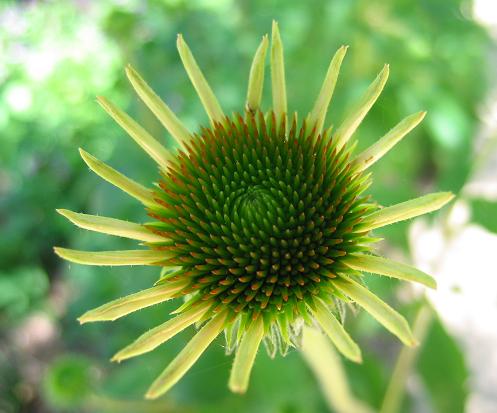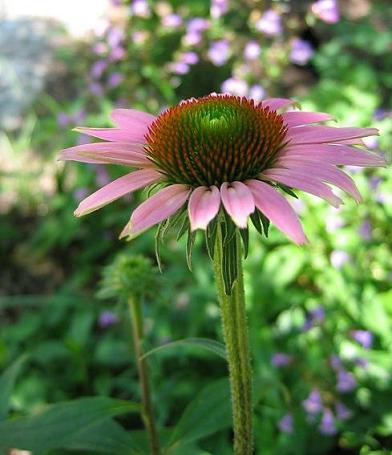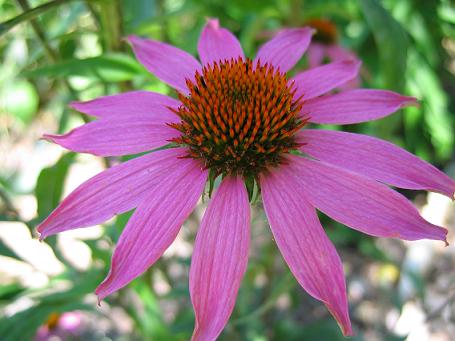 Becoming