February 11th, 2014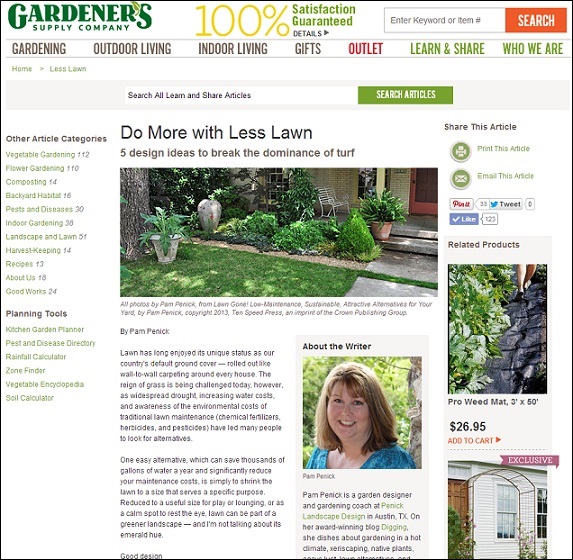 Old Man Winter's hoary fist may be clenched around much of the U.S., but (in a raspy Eddard Stark voice) spring is coming. Yes, it really is — and soon for those of us in the South, Southwest, and Southern CA. With lawn-mower and sprinkler season looming, will this be the year you get rid of all or part of your thirsty, drought-stricken lawn?
Last year I wrote a guest post, "Do More with Less Lawn," on Gardener's Supply Company's website. If you missed it then, I hope you'll check it out now. You'll find advice about reducing your lawn and 5 design approaches for using less lawn in your own yard.
Winter is the perfect time to dream about spring gardening plans, after all. Does lawn reduction play any part in yours?
All material © 2006-2014 by Pam Penick for Digging. Unauthorized reproduction prohibited.