February 6th, 2014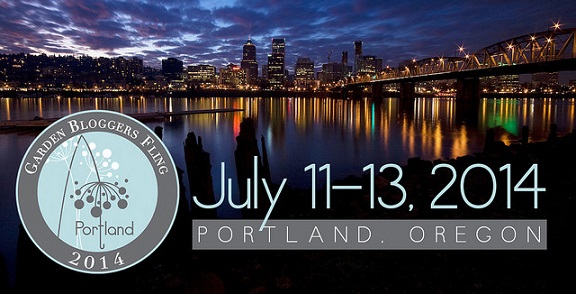 Garden bloggers, tune up your blogs and pack your bags (well, maybe not just yet on the bags). The 7th annual Garden Bloggers Fling lands in the gardening mecca of Portland, Oregon, this summer, July 11-13, and registration is now open. I encourage you to sign up ASAP since space is limited. Bloggers from nearly every state as well as Canada and the U.K. have attended the Fling in past years. How about an Aussie, South African, or European blogger this year? I know you're out there. Come Fling with us!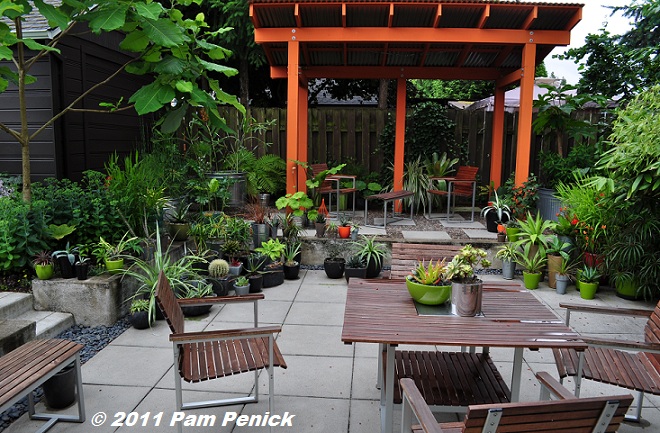 The Garden Bloggers Fling is a yearly meet-up of garden bloggers for touring and socializing, hosted in a different city each year. Portland bloggers Scott Weber and Loree Bohl are heading up this year's planning committee, all of whom volunteer their time to put on a fun and inspirational weekend for us. Thanks in advance, Scott, Loree, and your wonderful team!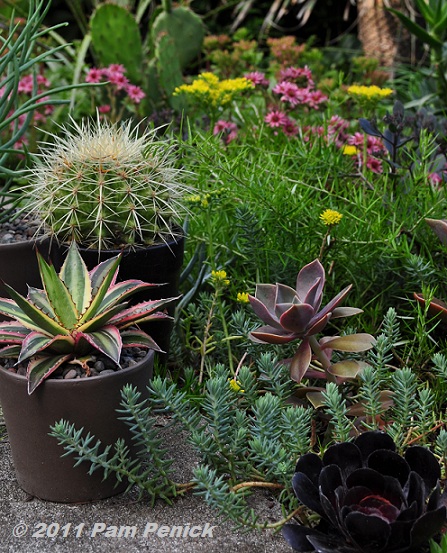 On the Fling website you can view teaser pics of gardens we'll be visiting in Portland, and I'm giving you a few more here. We'll see Loree's famously spiky but also very lush Danger Garden, pictured in the two photos above. I had the great pleasure of visiting Loree's garden 2-1/2 years ago. Loree is an unabashed plant collector with a gift for styling and design. You'll love her garden.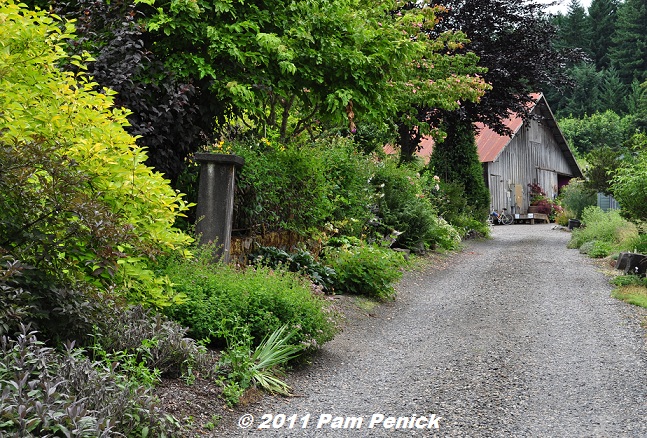 We'll also be visiting two beautiful nurseries: Joy Creek, which I visited with Loree…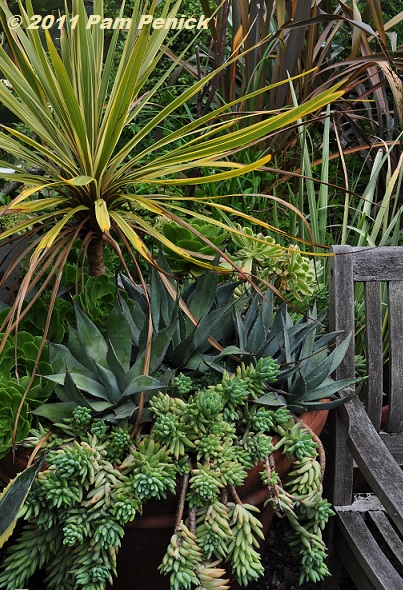 …and the famous Cistus (click and scroll down for pics from my 2011 Cistus visit).
The rest of the gardens on tour will be new to me, and I can't wait to see them. I know it's still winter — and a surprisingly cold one for Austin — but I'm already anticipating an escape from July's heat to the summer-cool Pacific Northwest. Fellow garden bloggers, I hope to see you there too!
P.S. I don't have any information on the itinerary, hotel, or costs, but the planning committee will be releasing this information soon. Follow the Fling website and Fling Facebook page for regular updates.
All material © 2006-2014 by Pam Penick for Digging. Unauthorized reproduction prohibited.