January 25th, 2014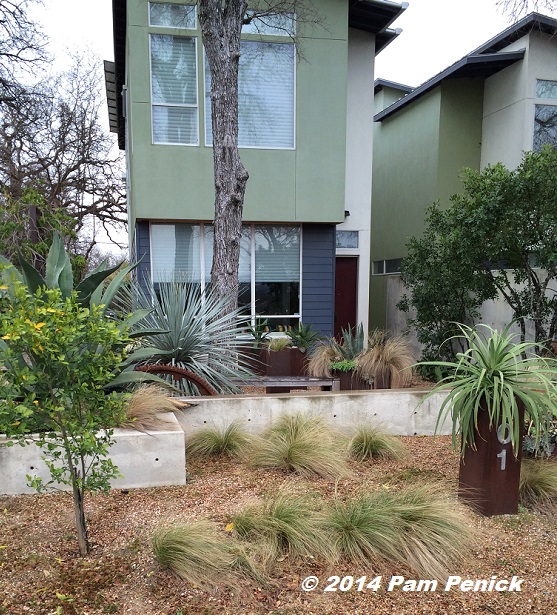 On a cold, blustery Thursday, while driving through Austin's Clarksville neighborhood, I spotted this intriguing, lawn-gone garden at a contemporary-style house. The mix of spiky and feathery plants caught my eye first. When I slowed down to rubberneck, I noticed that much of the garden is planted in rusty steel boxes. A low, concrete wall defines public and private spaces.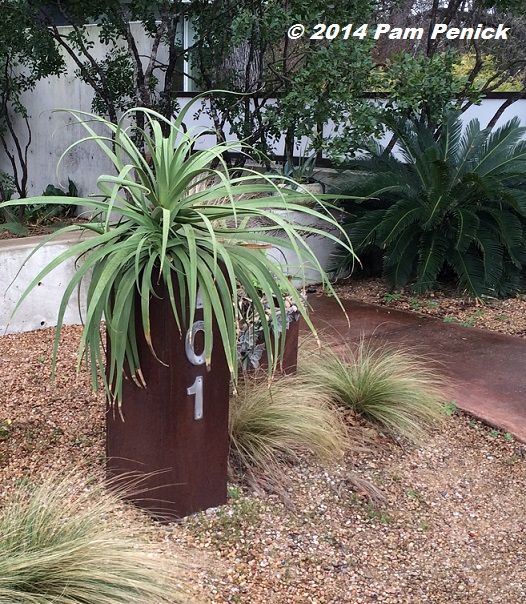 I do love a nice squid agave (A. bracteosa), and steel planters rock. This one is meant to be an address marker, however, and the squid has simply grown too large, obscuring the numbers. Might be time for a replant in the spring?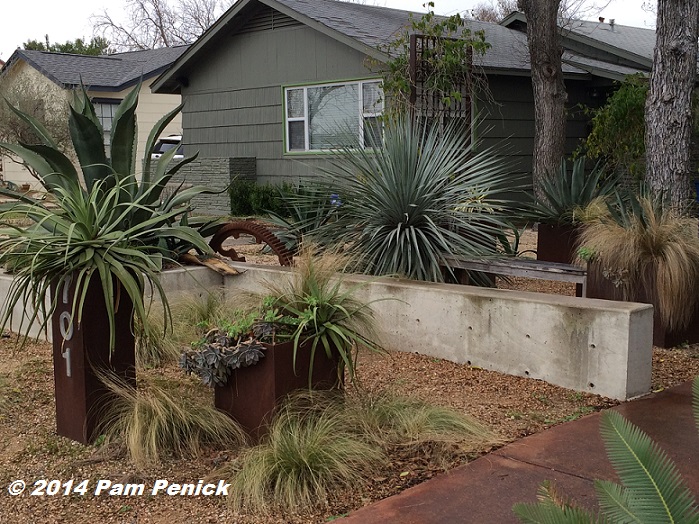 I like the wall. The dry-loving plants are fabulous, and look how green the garden is, even in mid-winter, after several hard freezes. This homeowner no doubt enjoys a very low watering bill and has no need of a lawn mower.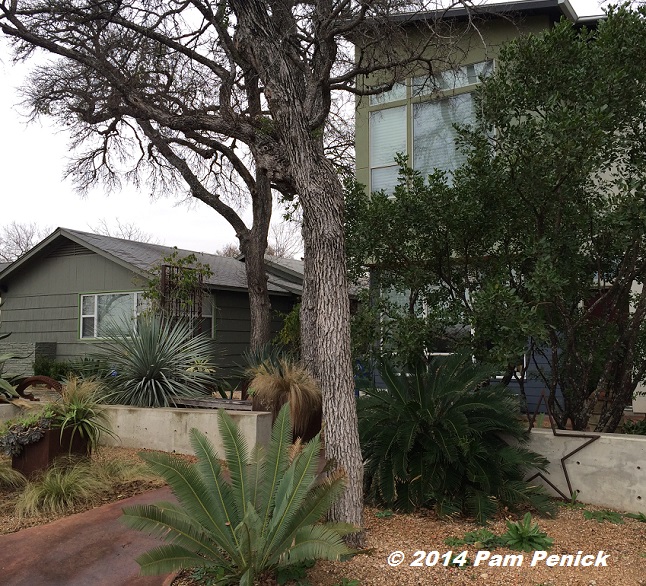 The right side of the garden is a little more southern than western, with sago palms and Texas mountain laurel under shade trees.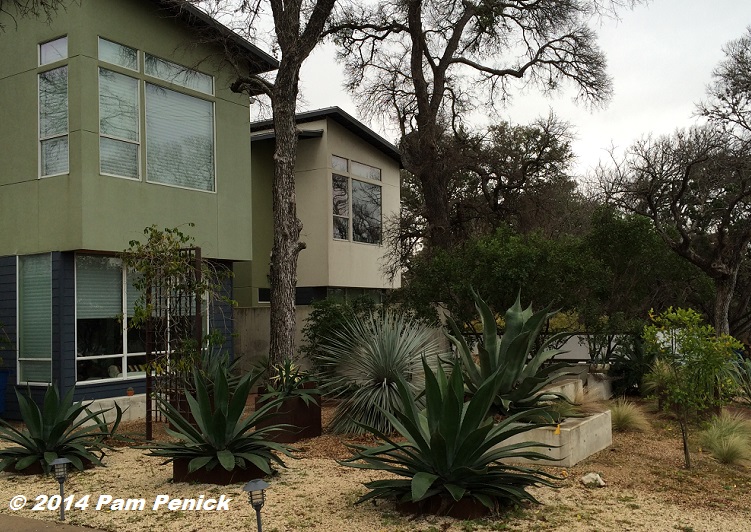 Interestingly, their neighbors are into the rusty steel containers and spiky plants too. A widely spaced row of what looks like 'Green Goblet' agave in steel planter boxes lines the neighbor's driveway and blends with the garden next door. A difference in gravel color is the only giveaway of the property line.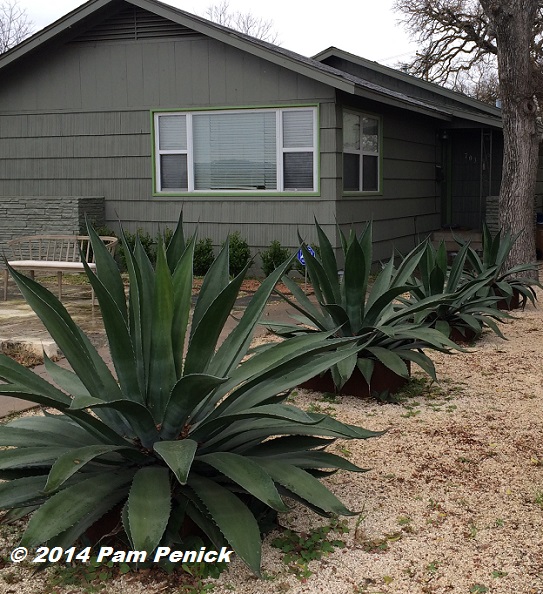 This is part of a very spare contemporary garden fronting the cottage next door.
What do you think? Do you like the drama and architecture of a modern garden like this? Is it a good response to a drought-prone climate, where water is increasingly viewed as the precious resource it is? If you go for a dry garden in front, would you feel justified in creating a lusher garden in back? Let's discuss!
All material © 2006-2014 by Pam Penick for Digging. Unauthorized reproduction prohibited.