January 20th, 2014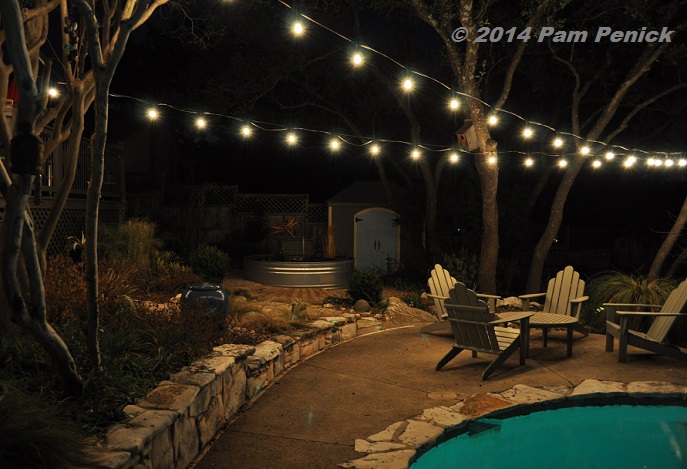 Evening temperature: mid-60sF. I need to sit out here more often, before the mosquitoes return.
Update: If you're interested in what kind of string lights we have and how we installed them, I wrote this post about lighting the garden a few years ago.
All material © 2006-2014 by Pam Penick for Digging. Unauthorized reproduction prohibited.