January 16th, 2014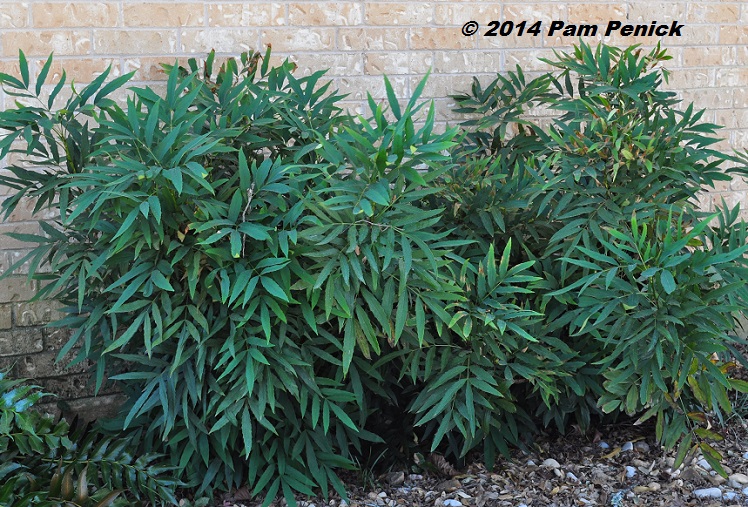 It looks handsome all year, but winter is when I really admire Chinese mahonia's upright form and narrow, pointed, evergreen leaves. It helps to green up the winter garden, and at about 4 feet tall it makes a good foundation plant that won't try to eat your house. It thrives in shade (a little morning sun is OK), and deer won't touch it — or at least my deer don't touch it.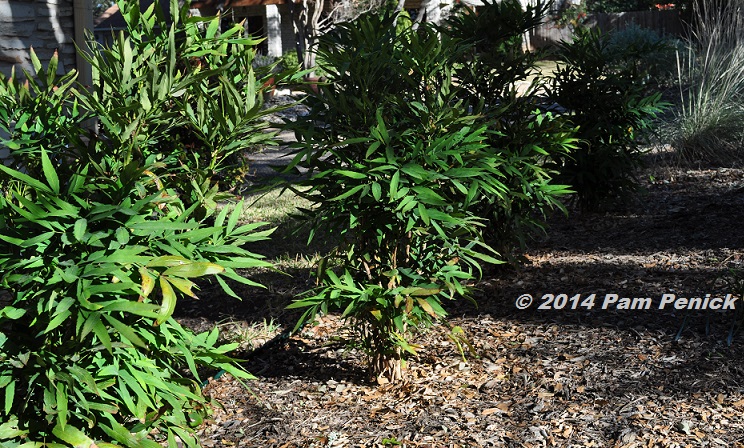 I inherited two with the house. A year ago I planted a row of 7 or 8 in the narrow space between my house and my neighbor's in order to define the garden and shield her trash cans from view. I can't wait until they fill in to make a low mahonia hedge.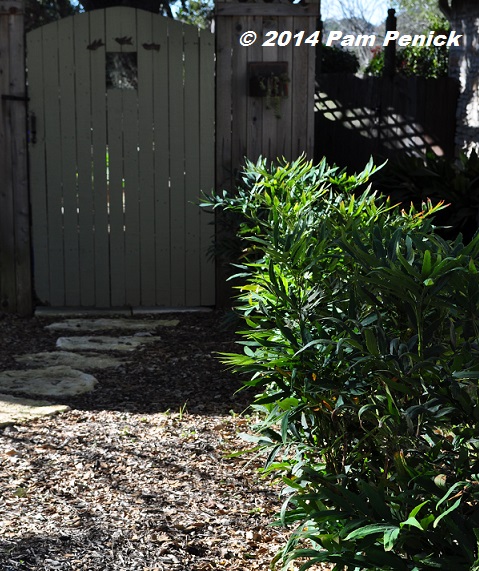 Like many mahonias, they are a bit prickly, so you don't want to plant them too close to a path.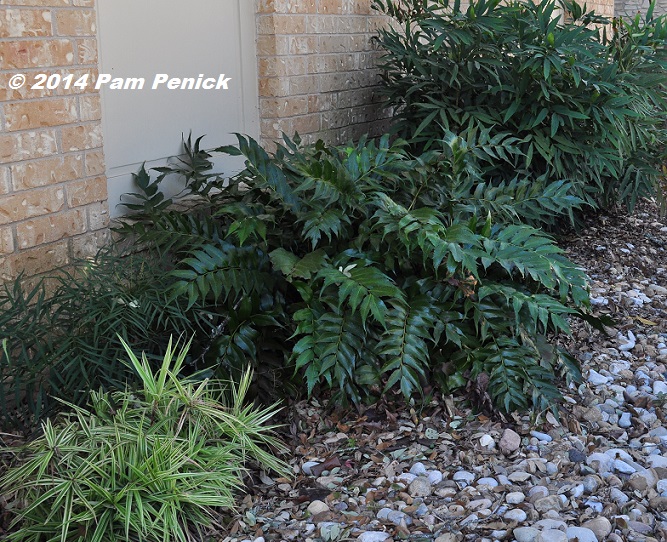 I'm still tinkering with my deep-shade, north-facing, deer-infested foundation bed. For now these are working for me, and they remain nearly as fresh and green in winter as they do in summer: 'Sparkler' sedge, 'Soft Caress' mahonia (still a baby), holly fern (Cyrtomium falcatum — not a favorite of mine, but it's tough, the right size, and deer ignore it), and Chinese mahonia (Mahonia fortunei).
Please join me in posting about your lovely leaves of January for Foliage Follow-Up, a way to remind ourselves of the importance of foliage in the garden on the day after Bloom Day. Leave your link to your Foliage Follow-Up post in a comment. I really appreciate it if you'll also include a link to this post in your own post (sharing link love!). If you can't post so soon after Bloom Day, no worries. Just leave your link when you get to it.
All material © 2006-2014 by Pam Penick for Digging. Unauthorized reproduction prohibited.