December 22nd, 2013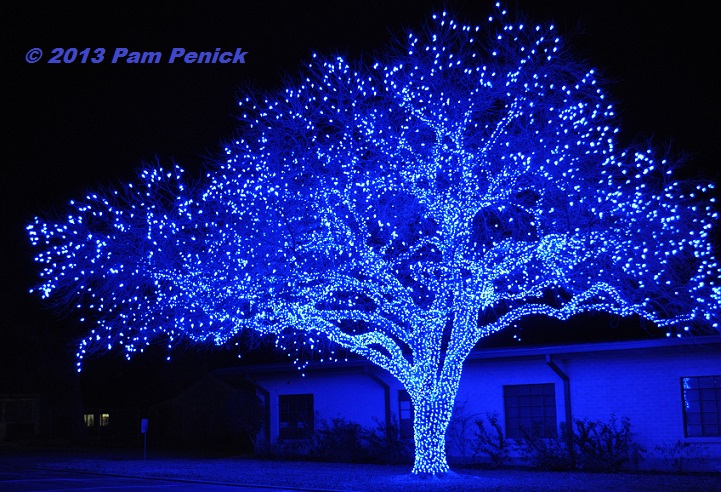 We tooled into Johnson City at dusk after a day spent in charming Fredericksburg, in the Hill Country west of Austin. After dinner at a local brew pub, we stopped by the electric company, just a block off the main road, to view the lighted trees that surround the headquarters.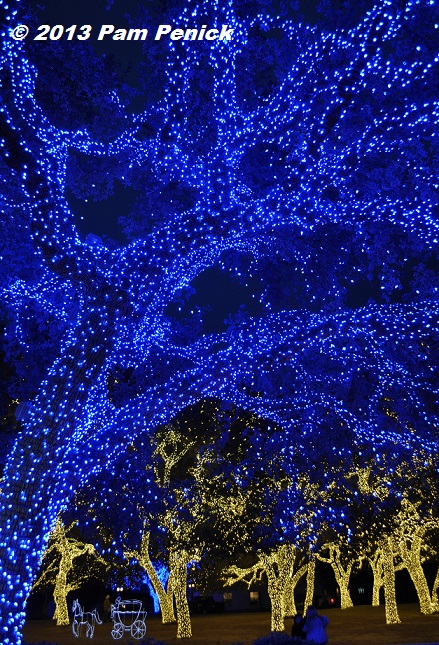 More than a million lights strung on trunks, branches, and twigs transform a grove of live oaks into an enchanted forest. Located at the Pedernales Electric Coop's headquarters on Avenue F, just off Highway 290, the display is part of Johnson City's annual Lights Spectacular.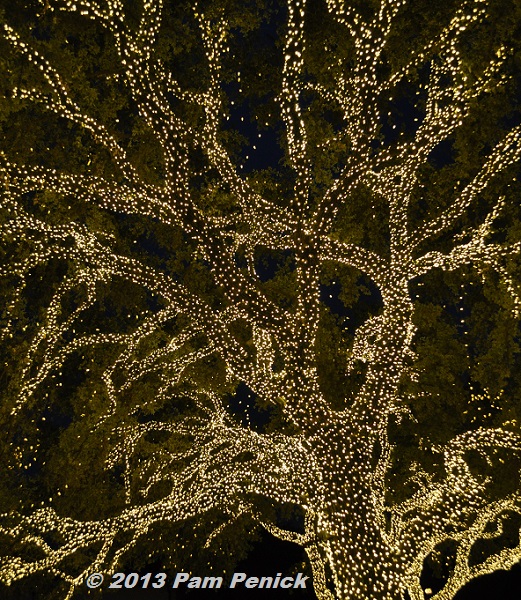 I love Austin's Zilker Christmas Tree and the Trail of Lights. But if you want to enjoy a fantastic light display sans crowds, make the 1-hour drive west to Johnson City, park your car conveniently on the street, and walk 25 feet to gaze up at these beautifully adorned trees. My only complaint is that a hot-chocolate vendor has set up a mobile cafe at the street corner powered by a generator thrumming like a dozen lawn mowers. The racket significantly diminished our enjoyment of the display, and I'd urge city leaders to keep generators at least a block away from the trees in the future.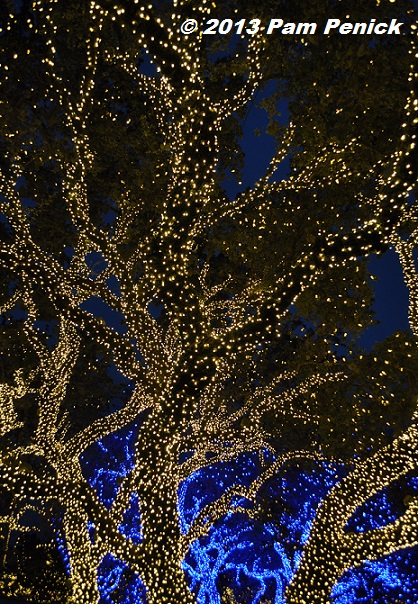 Last year when we visited Lights Spectacular, all the lights were white. This year, a few blue trees stood out amid the white ones.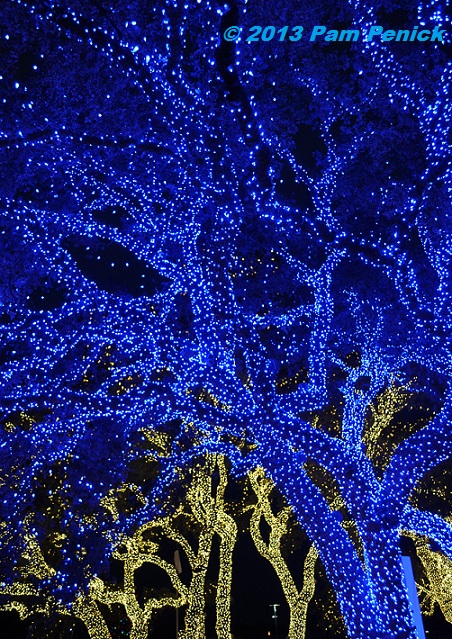 They were truly beautiful.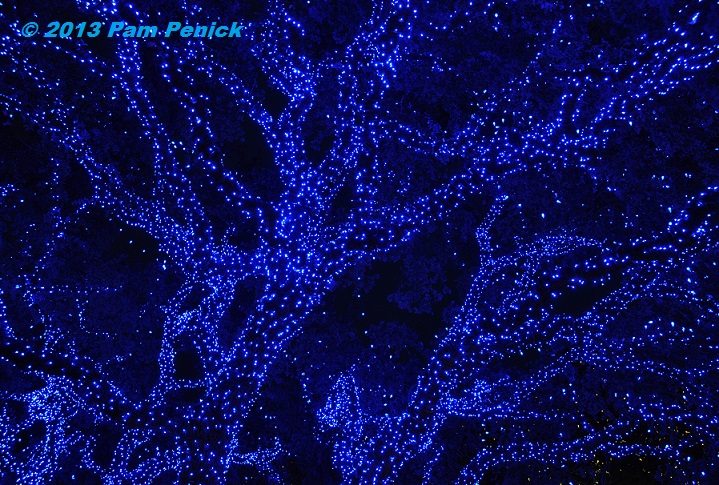 Live oaks retain their glossy leaves through the winter, and the leafy canopies glowed with reflected light, somewhat resembling a nebula cloud in space.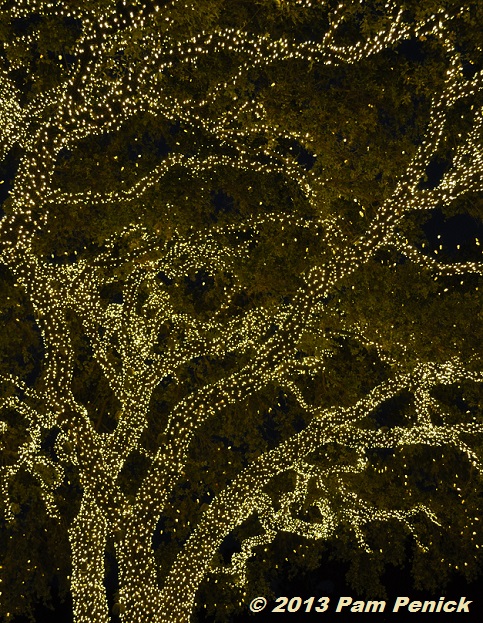 How I wished someone would cut the cord on that generator so we could enjoy a silent night under the glowing trees…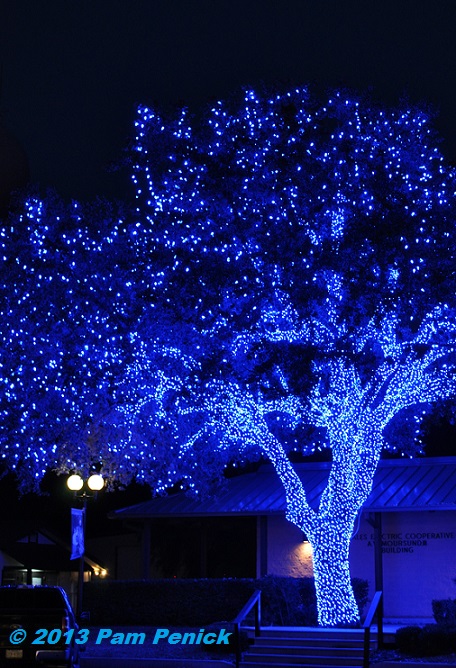 …or a blue Christmas.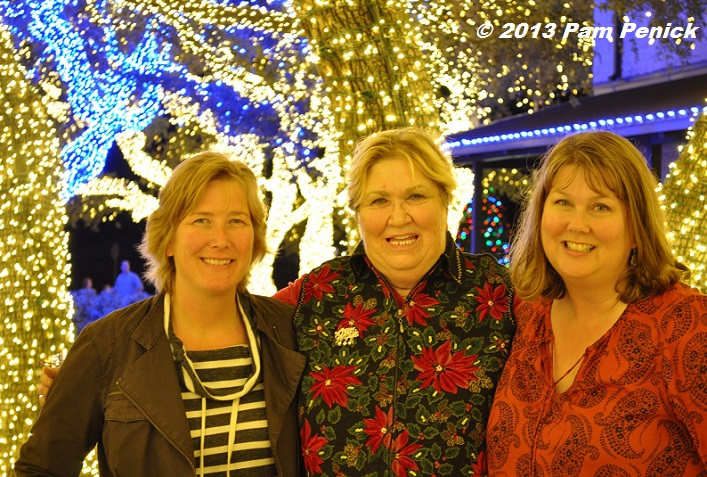 Go see it with your family. It'll make you feel all warm inside.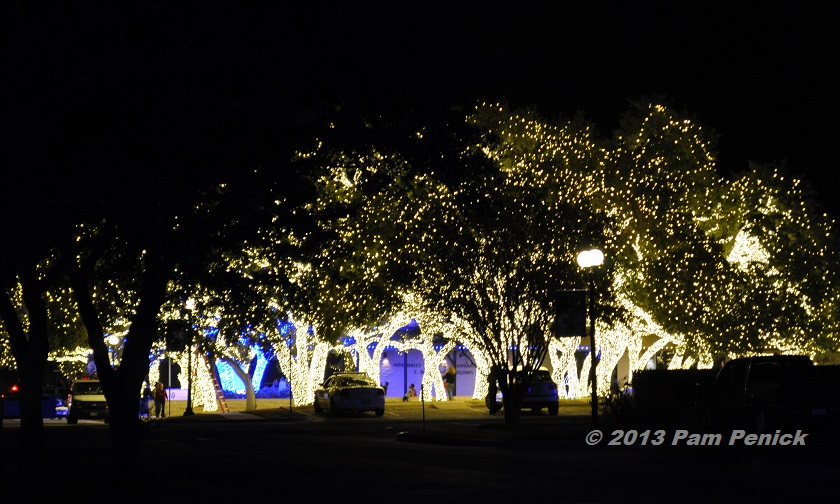 Merry Christmas and Happy New Year to you all! See you in 2014!
All material © 2006-2013 by Pam Penick for Digging. Unauthorized reproduction prohibited.