December 19th, 2013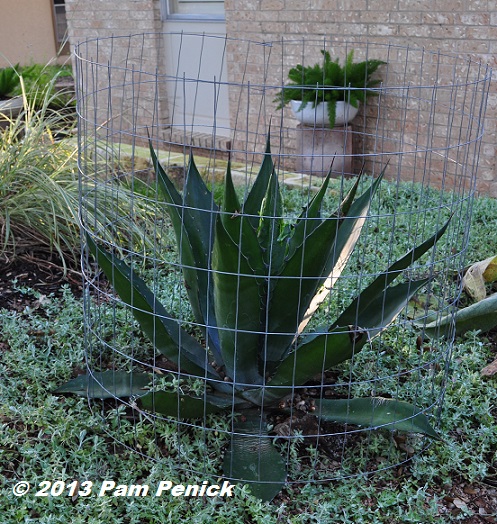 My 6-year-old nephew, who was here for Thanksgiving dinner, asked why I'd put cages around some of my plants. Isn't it the silliest looking thing? Wire cages are not exactly my idea of fine garden decor.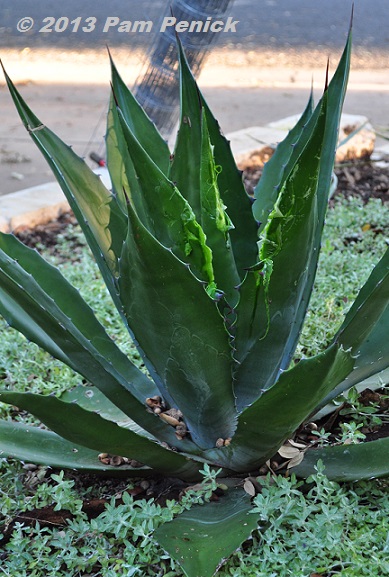 But short of ditching agaves, yuccas, and other stiff-leaved or woody plants from my front garden, I may have to resign myself to cage them each fall through winter to protect them from deer. No, they're not eating these plants. They're antlering them. In autumn, bucks in rut will rub against plants to remove the velvet from their antlers, leave their scent, and engage in territorial displays. They may continue to rub through late winter to help them shed their antlers. In my neighborhood bucks tend to favor sapling trees, so everyone has to cage their young trees or see them get girdled (which kills them slowly) or shredded (a fast death).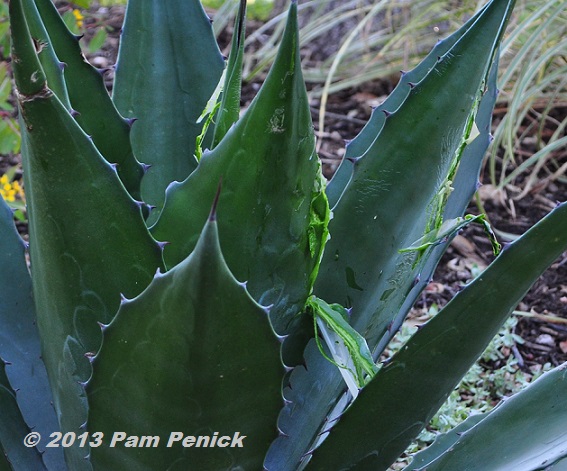 I've discovered that deer also like the stiffness and maybe even the thorniness of certain of my agaves and yuccas. This damage occurred in early November to my beautiful 'Green Goblet' agave. I was aghast when I noticed it but grateful that the plant wasn't completely destroyed and I still had time to save it.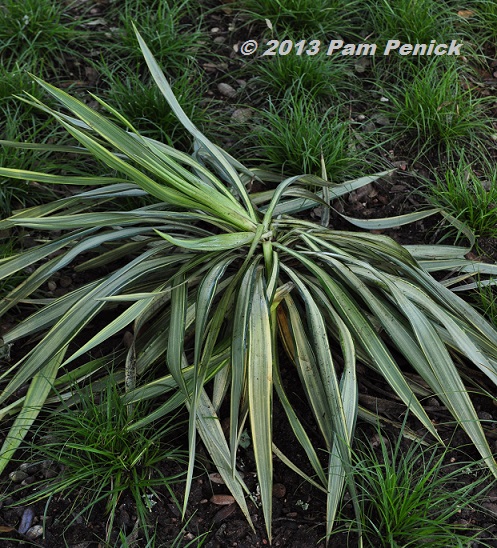 One of my trio of 'Margaritaville' yuccas wasn't so lucky. Antlering had crushed the plant, breaking off the central core of leaves and leaving it there like a squirrel flattened by a passing car. This damage occurred the same night that the 'Green Goblet' was partly shredded.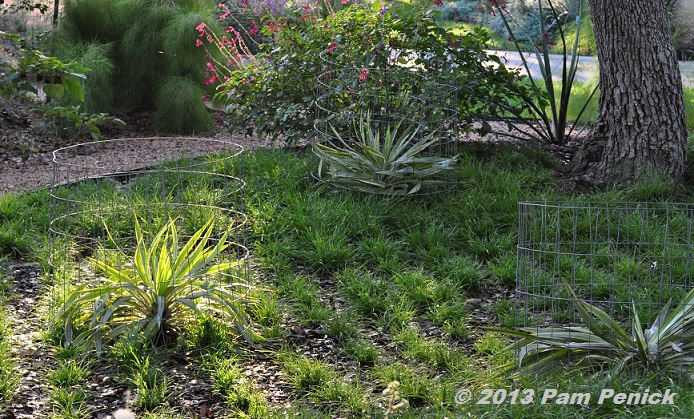 The next morning I found some rolled wire in the garage, leftover from some project or other, and wrapped it around my damaged plants and a few others that were as yet unharmed. I didn't have enough wire for all my yuccas or agaves, however, so I practiced triage and left unprotected the ones growing near salvias and other fragrant-leaved, deer-resistant plants. So far so good…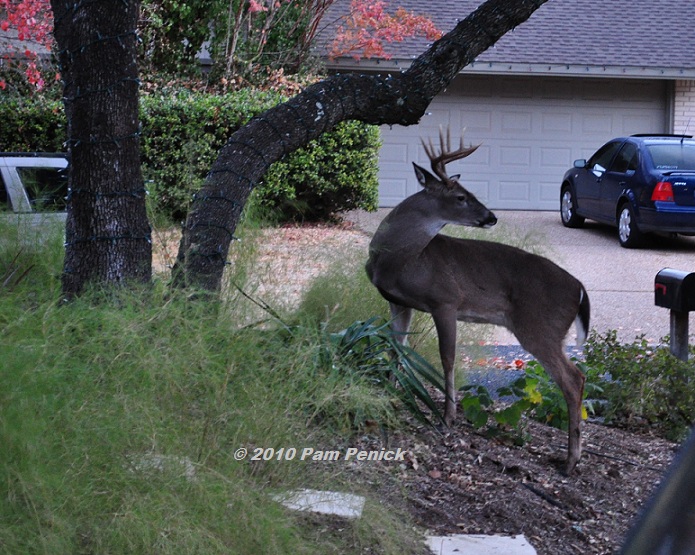 …although in past years the softleaf yucca by the driveway has been hit hard. I generally spray my softleafs with deer repellent in fall and winter in hopes of deterring the bucks. I caught one buck in the act a few years ago.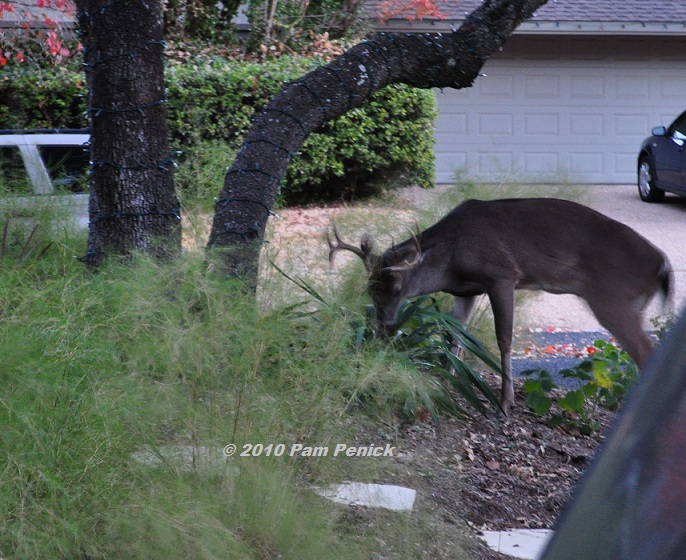 It's so frustrating to find plants that can take our extremes of heat and drought, only to see them ravaged by these horned devils showing off for their lady friends.
All material © 2006-2013 by Pam Penick for Digging. Unauthorized reproduction prohibited.