December 4th, 2013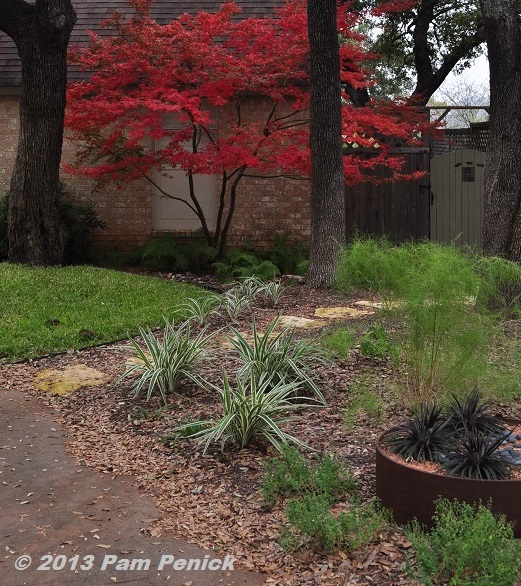 It's December, when our thoughts turn to Christmas trees and holiday baking and battening down the hatches of the garden for the winter. My green Japanese maple takes this moment every year to go all autumnal, flaming into the most spectacular fall display in my garden right about the time we're dragging a Fraser fir through the door.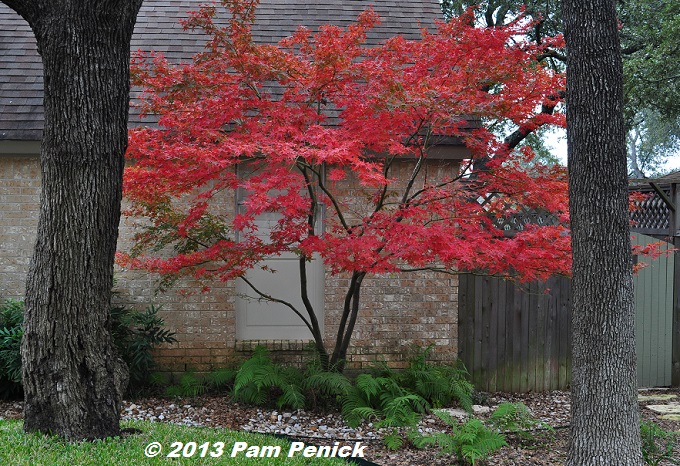 It happens in an instant. Last week I noticed a hint of orange along the leaf margins and said to myself, Aha, it's beginning. But over the next few days it seemed to be turning a dull rust color. Just yesterday, as my daughter and I climbed into the car to head to school, I glanced over at it and said, "I don't think the Japanese maple is going to be very colorful this year." "Um," she said in agreement, or perhaps polite disinterest.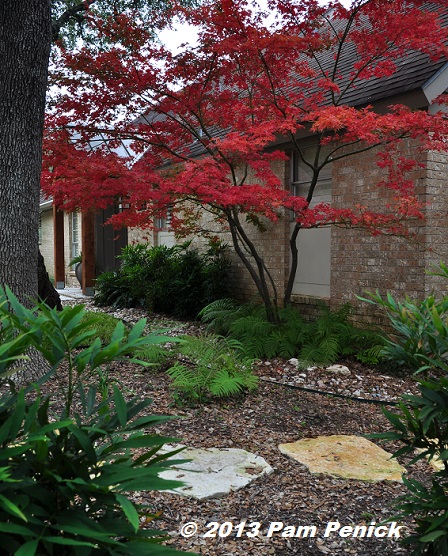 And then this morning, as I stepped outside to move tender potted plants indoors ahead of a predicted freeze, I looked up and saw this.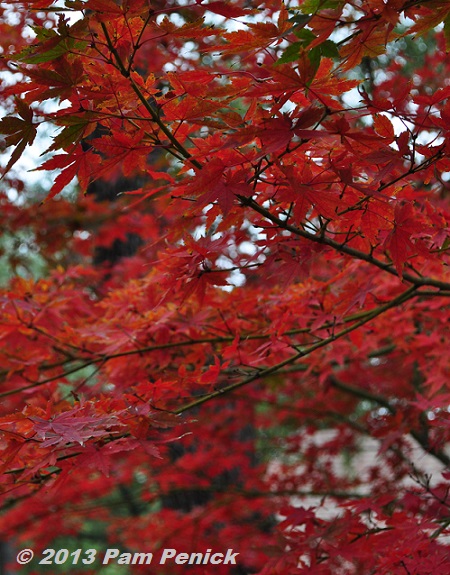 Shazam!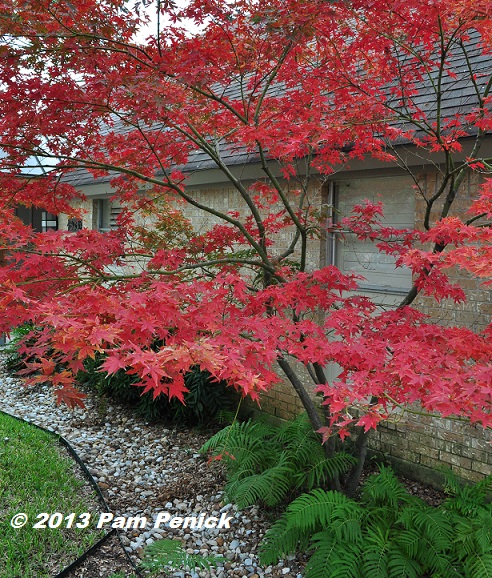 The color is fleeting. If the expected freeze and possible freezing rain materialize, the leaves will swiftly brown and curl and drop to the ground. That's the way of the garden and its transitory, seasonal beauty.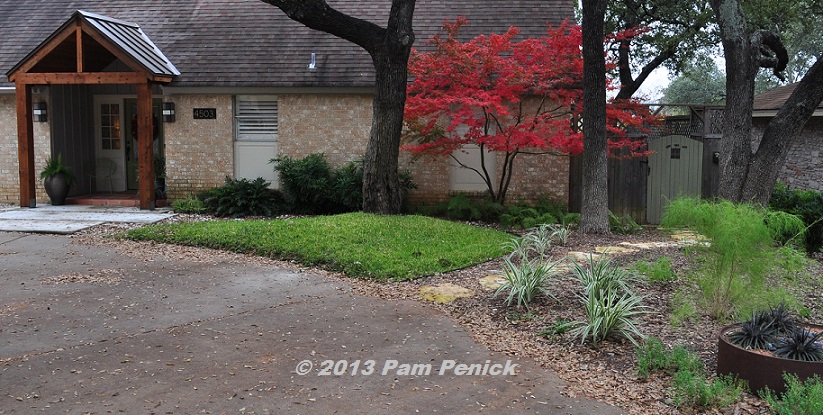 I'm so glad I didn't miss it.
All material © 2006-2013 by Pam Penick for Digging. Unauthorized reproduction prohibited.