December 2nd, 2013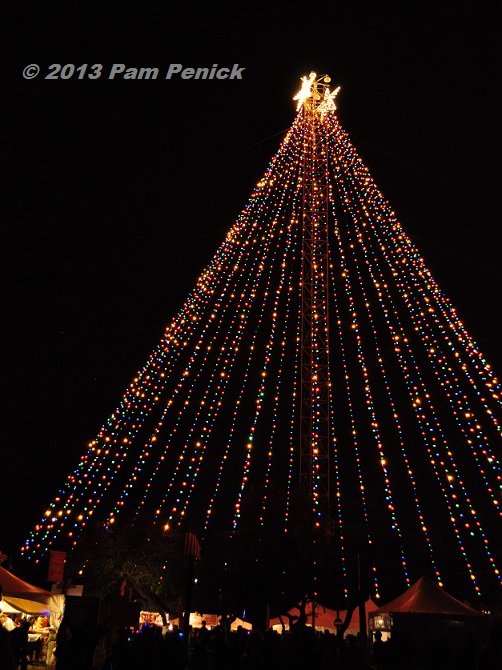 Is it too early for a Christmas tree post? I hope not because last night we attended the lighting of the Zilker Christmas Tree and got into the holiday spirit. This is the tree's 47th year, and it is as magical as ever. At 155 feet tall, strung from a Victorian Era moonlight tower, the tree dazzles with a spiraling pattern of colored lights that entices Austinites young and old to hold hands and spin beneath it. We're rather like the Whos down in Whoville sometimes.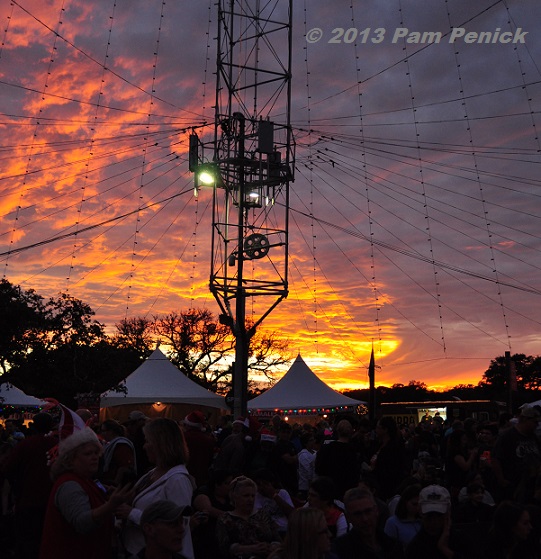 After dinner at Chuy's, we walked over to Zilker Park with my mom and my cousin and her family, who were visiting from Washington state. As we waited, a spectacular sunset turned the sky pink, lavender, and gold — Mother Nature's own lighting show.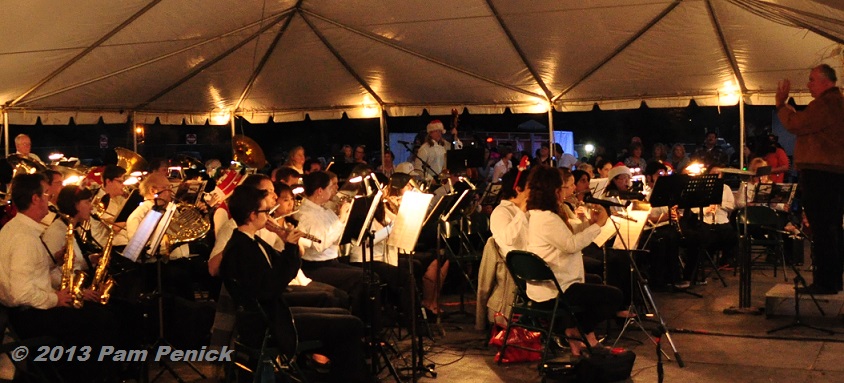 The Austin Civic Wind Ensemble set the mood with Christmas carols and other holiday tunes that got little kids up on their feet to dance, like "You're a Mean One, Mr. Grinch."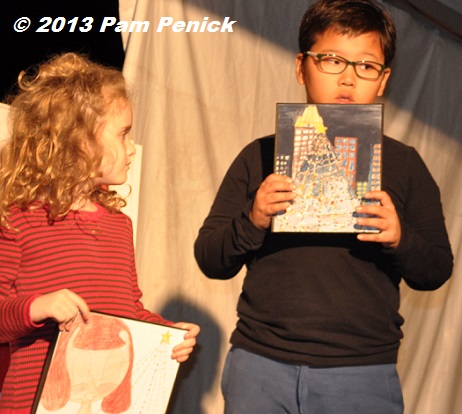 The winners of the children's Zilker Tree art contest were introduced…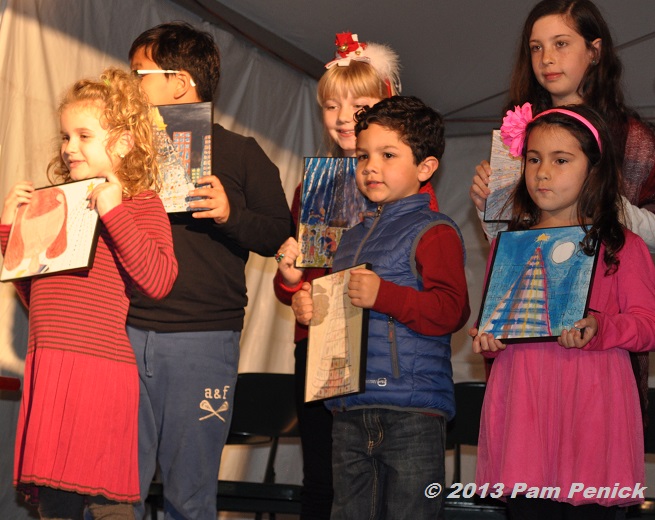 …and posed with their winning pictures.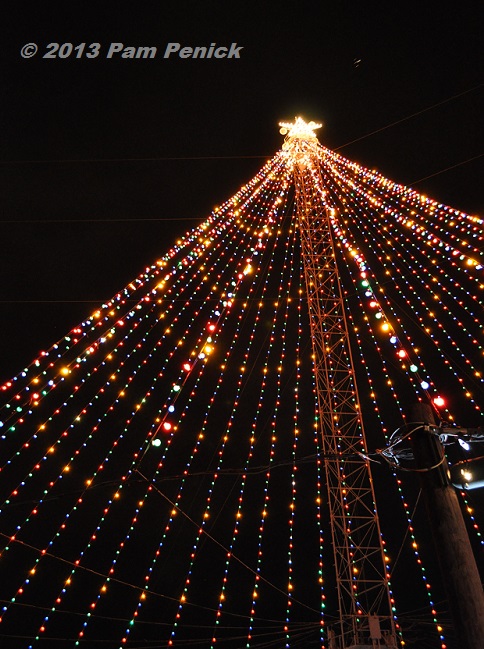 The kids helped throw the switch, and the colored lights began to glow, illuminating the crowd of expectant, upturned faces.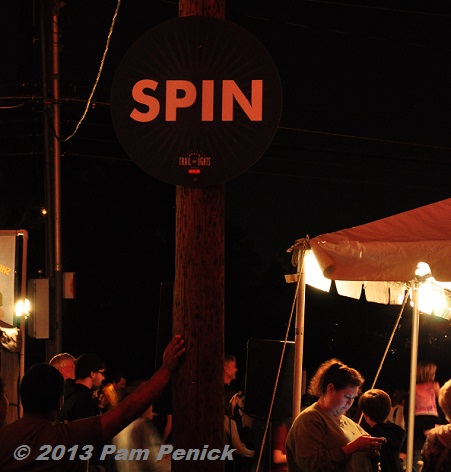 For newbies, this sign tells you what to do.

Stand under the tree and spin!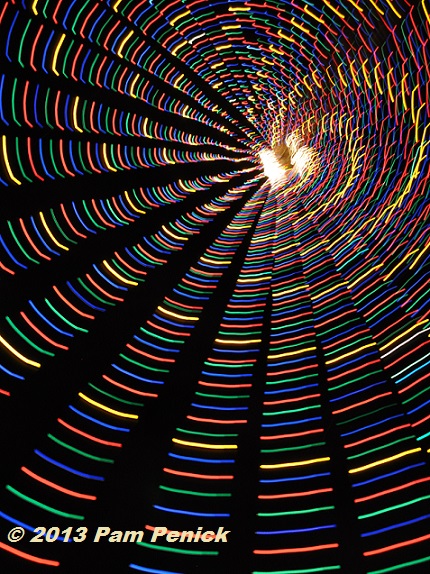 Stagger dizzily and try not to fall down.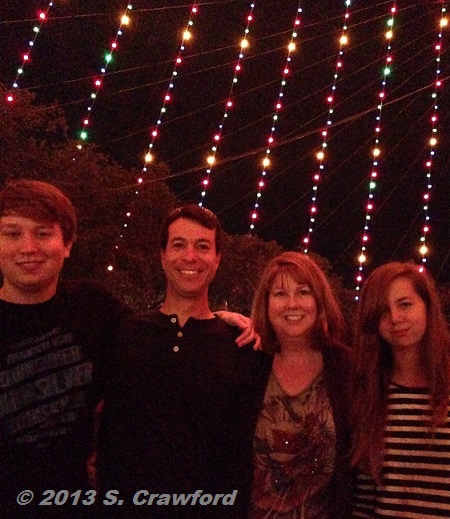 Repeat every year with your family for a sweet Austin holiday tradition.
The Zilker Tree will be lit every night through December 31, from 6 pm until midnight. If you're planning to go just for the tree, avoid going on December 7, when a 5K Fun Run will be held, or the 8th through the 22nd, when the Trail of Lights will close area roads. Or go for those too and make an evening of it!
Want more? I've posted twice before about spinning under the Zilker Tree:
Zilker Christmas Tree meets full moon on winter solstice
Spinning under the Zilker Christmas Tree
All material © 2006-2013 by Pam Penick for Digging. Unauthorized reproduction prohibited.