October 25th, 2013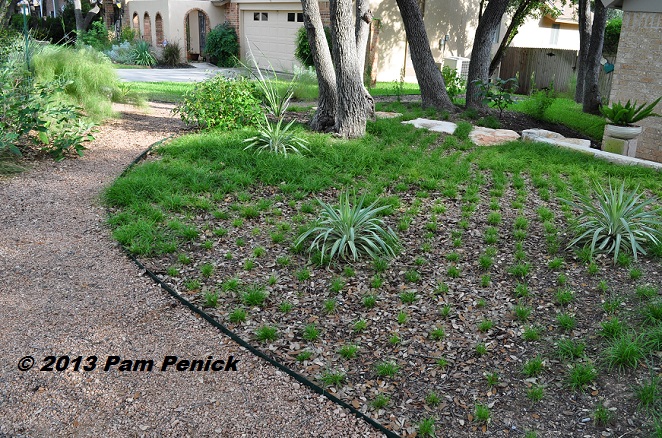 Two months ago I wrote a post about my experimental "lawn" of Berkeley sedge (Carex divulsa). After 5 months it was filling in, but with areas of patchiness. Since then, the Death Star has abated, temps have cooled off to the 80s and 70sF, and we've had several soaking rains. It's time for an update.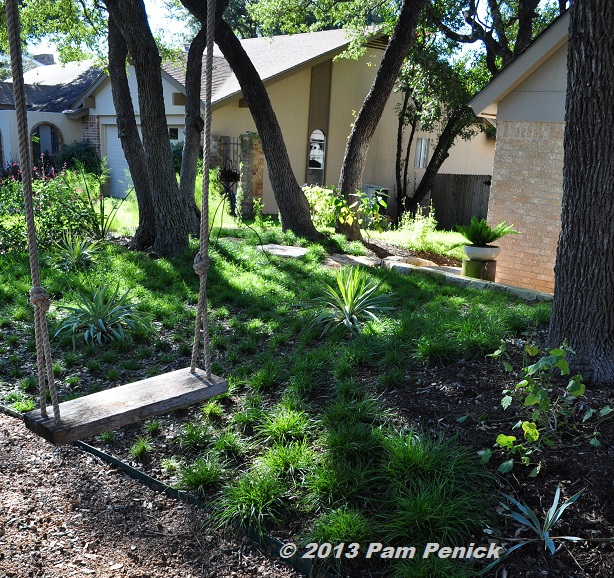 What a difference two months of reasonable weather can make! I also gave it a helping hand, once the weather turned, by mowing the sedge on a high setting and then feeding it with Medina Hasta-Gro Lawn, an organic liquid fertilizer that I chose for no other reason than it came in a hose-connecting spray bottle — i.e., no mixing or pouring required. I plan to feed it again in the spring. Meanwhile, I'm very pleased with how it's filling in.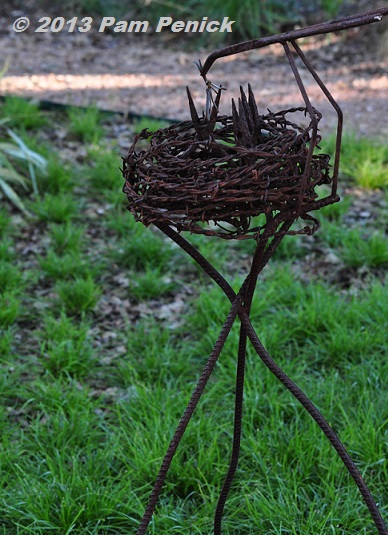 "Needle-Nosed Fliers" has found a new roosting spot there.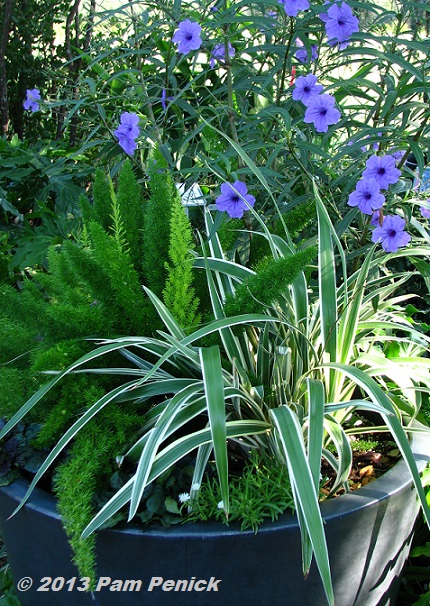 The front porch also got a small update recently when, inspired by a visit to Vivero Growers nursery, I copied their container design, pictured here…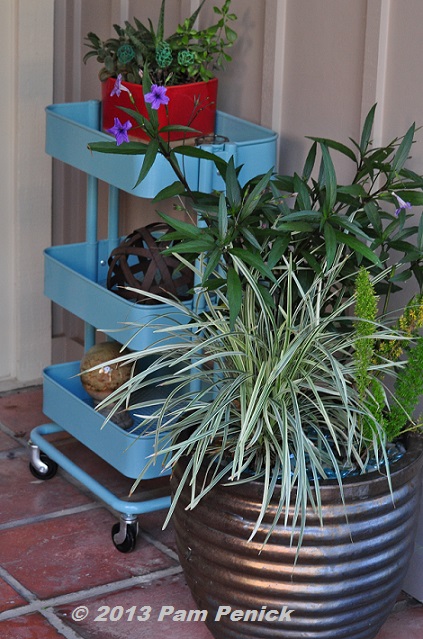 …for a bronze pot of my own that needed refreshing. Tall Mexican petunia (Ruellia), foxtail fern, and variegated lily turf (instead of dianella) make up the pleasing combo, and blue glass beads give it a finishing touch.
What updates or bigger garden projects are you working on in your garden?
All material © 2006-2013 by Pam Penick for Digging. Unauthorized reproduction prohibited.