October 8th, 2013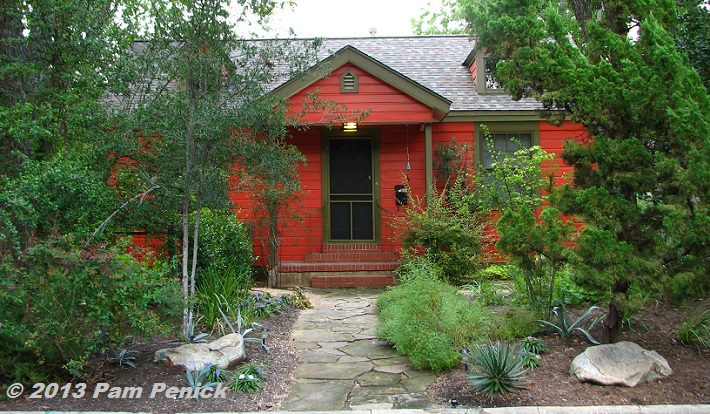 This tomato-red home in central Austin's Bryker Woods neighborhood has the fairy-tale charm of a woodcutter's cottage, tucked amid a veritable forest of small trees. Whether these were saved from the previous landscaping or planted by a tree-collecting owner, the effect is that the house appears to be peeking through the garden.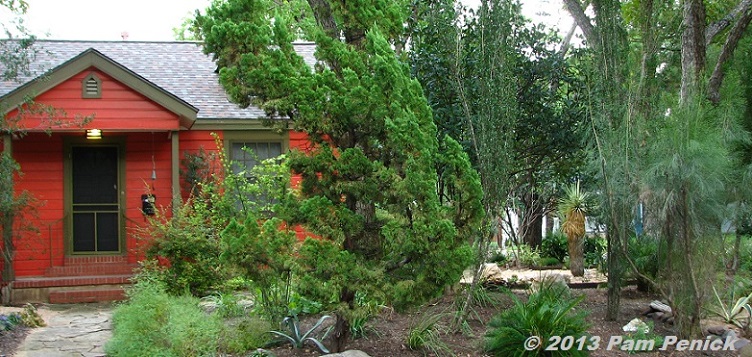 The owners counteracted any sense of shyness by jazzing up the exterior with bright paint and by opening up the understory of their wooded lot, leaving plenty of unplanted space that's simply mulched, like a natural forest floor. Strong paths also break up the density of trees. A tall yucca stands like a beacon in a clearing.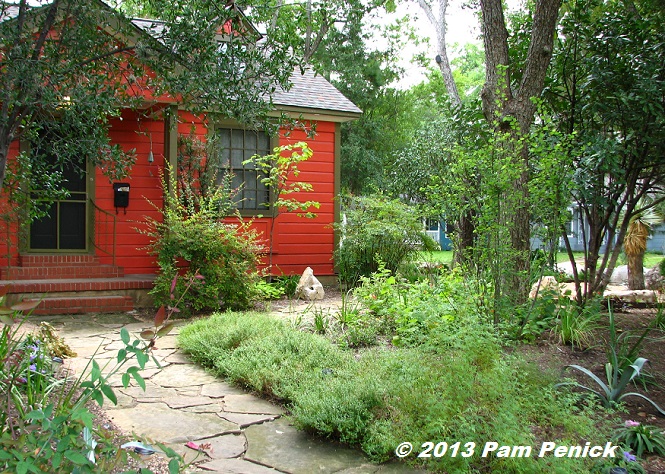 Ground-covering plants soften the casual flagstone walk to the front door. The walk continues to the right along the front foundation…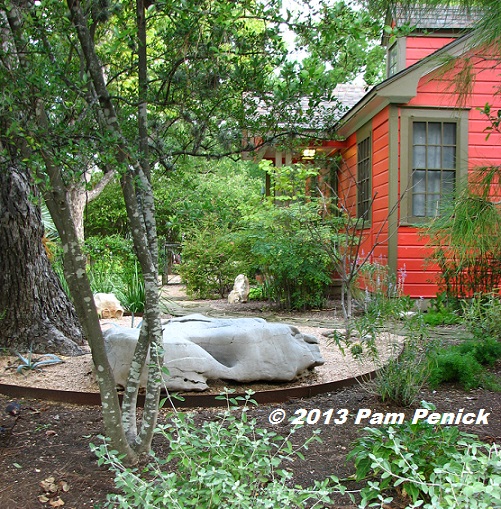 …and leads to a circular "node" — a pause where the path makes an L-turn toward the driveway and side entrance.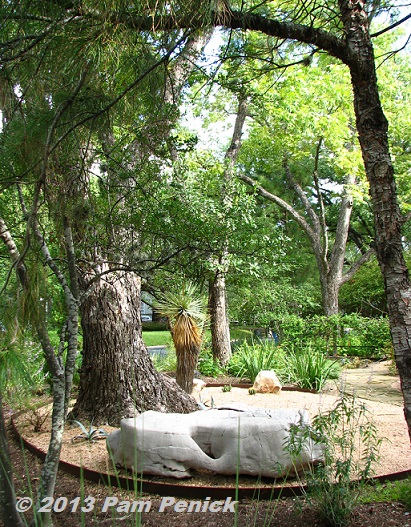 A trunking yucca makes a spiky, vertical focal point here, next to a large tree trunk and a limestone boulder that doubles as a bench. This space is paved with gravel.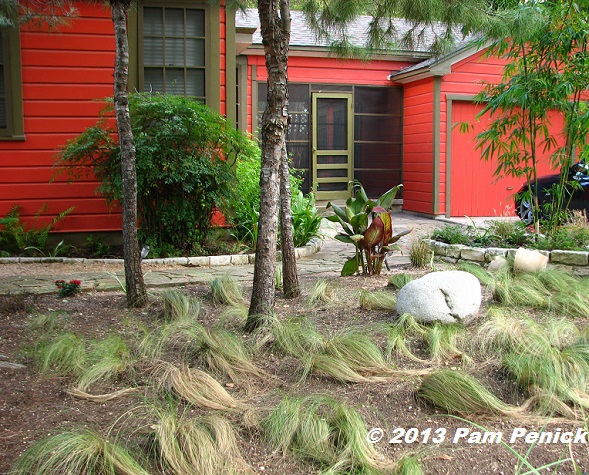 The flagstone path continues along the side of the house, past a ground-covering sweep of Mexican feathergrass — like green and tan wigs scattered across the ground.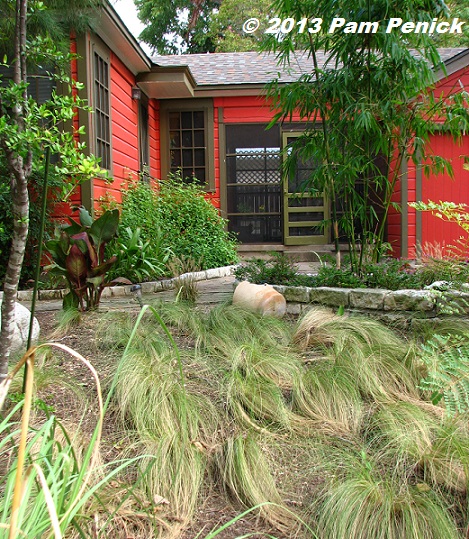 Raised beds mark the side entrance to the house, where a vase-shaped bamboo provides a little screening. Altogether, it's a charming, low-maintenance garden with some interesting design details — so much more interesting than lawn, don't you think?
All material © 2006-2013 by Pam Penick for Digging. Unauthorized reproduction prohibited.