September 18th, 2013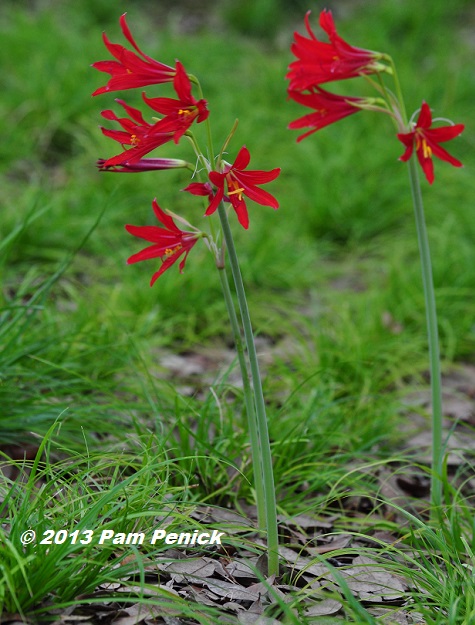 The red flags of oxblood lilies (Rhodophiala bifida) bloomed for two or three days in the front garden, but by yesterday they were shriveled in the heat and hanging at half mast.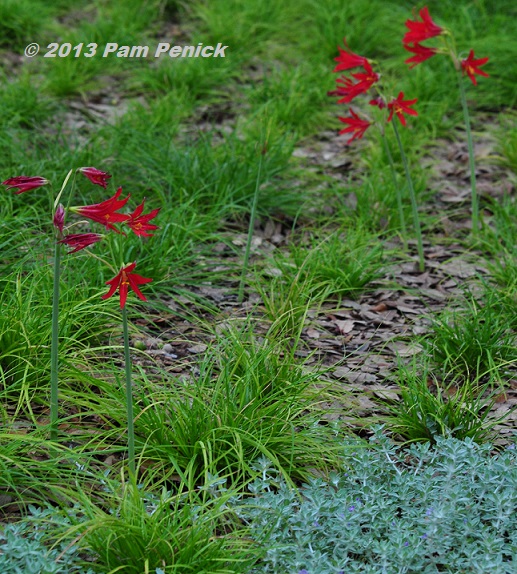 A short but sweet show. I have only a few bulbs in this area, sprinkled across a section of the Berkeley sedge lawn. As they grow and I'm able to divide them, I hope one day to see them blazing in clusters throughout the sedge lawn. Won't that be pretty?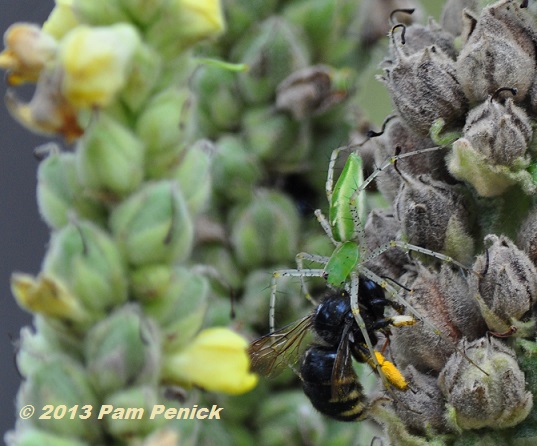 Well, this is less pretty but fascinating nonetheless. A green lynx spider has caught a bee that was visiting the mullein. Look at the full pollen baskets on her legs. She won't be bringing that home. I took this picture two days ago and visited the spider several times that day to watch her progress. She feasted much of the day on the bee. Yesterday I looked for her again, and she'd caught another smaller bee. Voracious!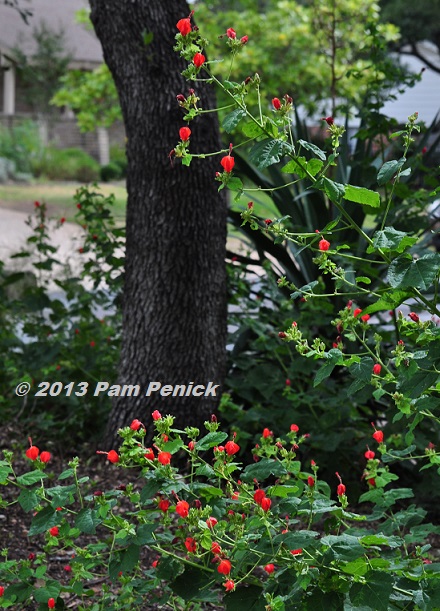 The Turk's caps (Malvaviscus arboreus var. drummondii) sure are pretty right now.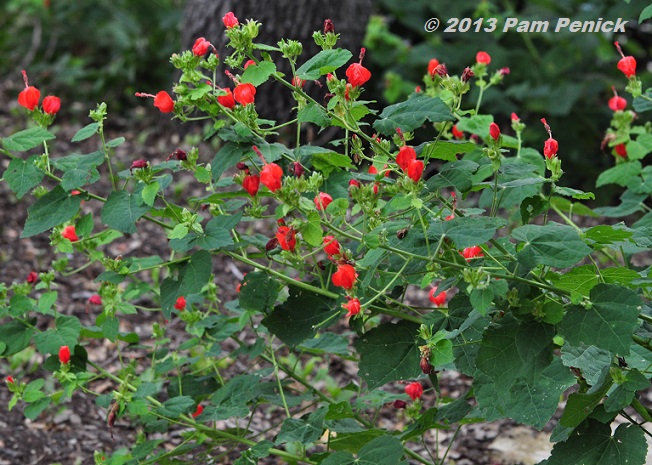 Every time I'm out here I see a hummingbird flitting around and sipping from the fiery blossoms.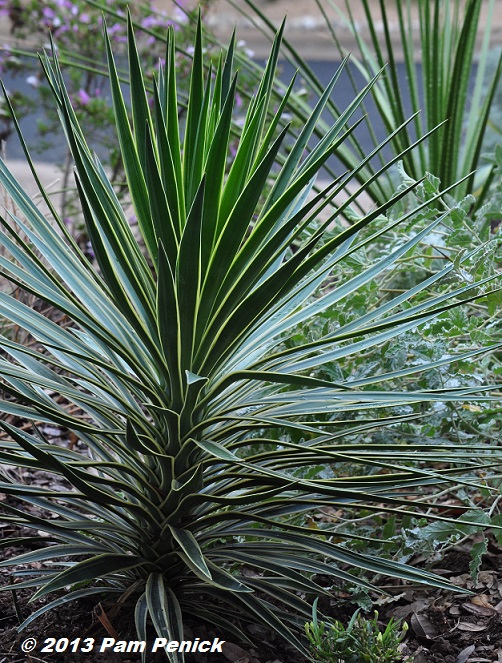 I bought this new variegated yucca at Vivero Growers this week. It wasn't labeled, and the salesperson who helped me didn't know the ID. It's very upright with a central trunk. I was told it could get up to 10 feet tall! Anyone know what variety it might be? Update: Katherine of Vivero has ID'd it as Yucca aloifolia 'Variegata'.
All material © 2006-2013 by Pam Penick for Digging. Unauthorized reproduction prohibited.