September 10th, 2013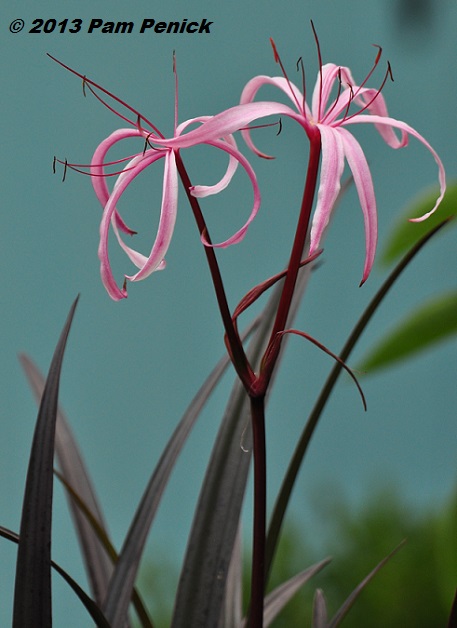 Hot-climate gardens need a water feature to counteract summer's heat with a feeling of cool wetness. My stock-tank pond serves that purpose in my garden, plus it gives me a chance to grow a few plants that like wet feet, like this Crinum procerum 'Splendens'.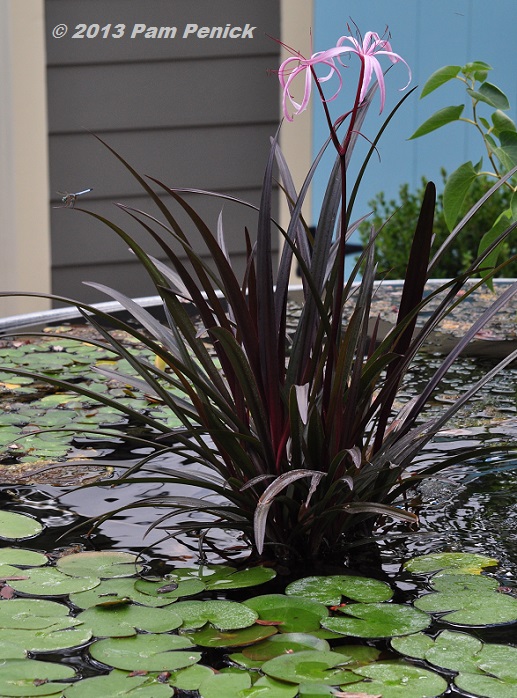 With burgundy, almost chocolate-colored, strappy leaves, the crinum sits just under the water level and shows its appreciation for the heat by opening droopy-petaled, raspberry-ice flowers on long stems two or three times a summer. If it received full sun, I suspect it would bloom even more; it gets only partial sun in my garden.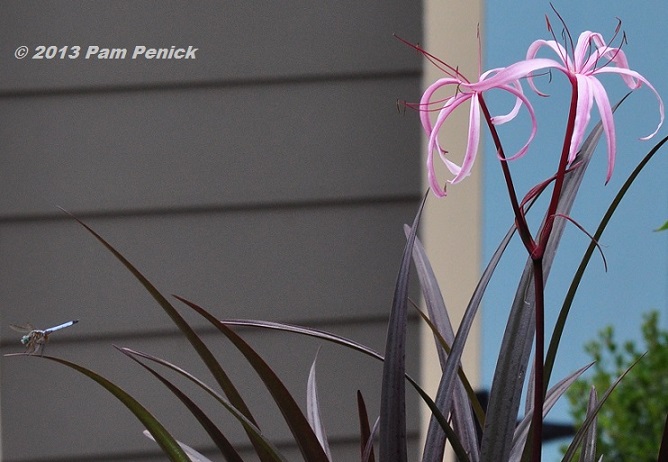 Dragonflies love to rest on its leaves during their pond patrols.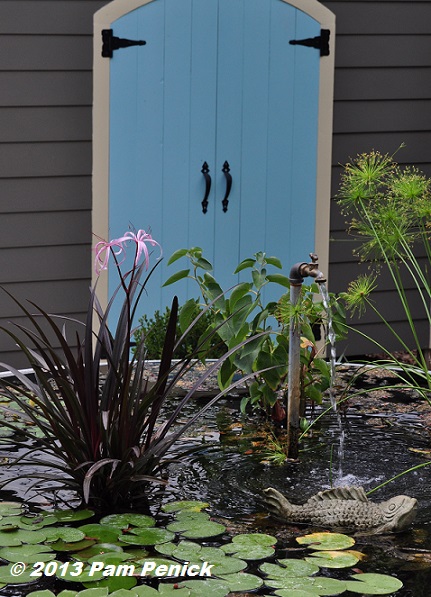 During winter freezes, especially hard freezes, I drop my marginal (bog) pond plants, including the crinum, down to the bottom of the tank to keep them green and uninjured. Austin's freezes are occasional and usually last only a few hours, and I pull the plants back up into the sunshine after temperatures climb above freezing. In spring, I usually divide the crinum along with my other pond plants, all of which are extremely vigorous growers. Once or twice during the growing season I feed it with a fertilizer tablet pushed down into the soil. And that's all the maintenance it requires. Easy, huh?
All material © 2006-2013 by Pam Penick for Digging. Unauthorized reproduction prohibited.