September 9th, 2013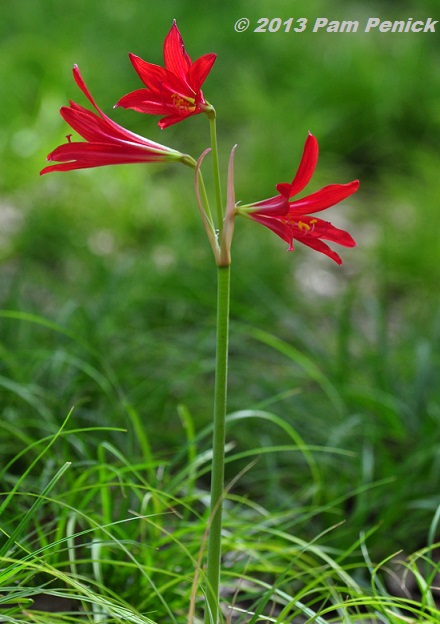 Heat and drought may still grip Texas in an iron fist, but cheery oxblood lilies (Rhodophiala bifida) are popping up anyway to remind us that autumn will be here soon. I treasure fall heralds like these for their hopeful message as much as for their seasonal flowering.
This is the early-bird oxblood lily in my garden this year. I hope to see lots more in my garden and around town in coming weeks. Oxblood bulbs require absolutely no care beyond dividing them every few years if you feel like it, and they don't mind dry soil or light shade, making them a wonderful addition to dry-South gardens.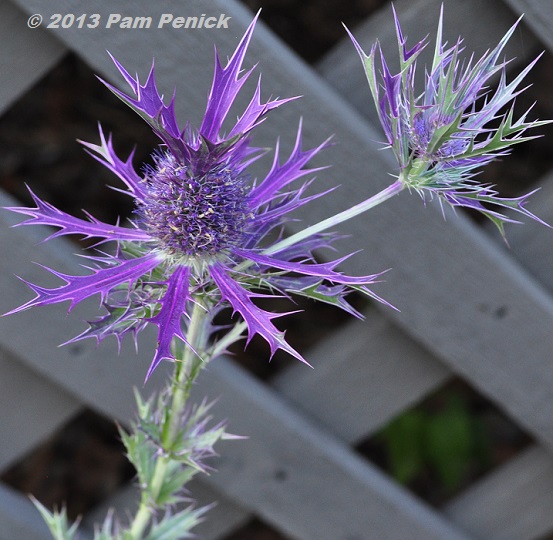 Another sign of summer's end are the spiky, purple bracts of native Leavenworth's eryngo (Eryngium leavenworthii), which came to my garden via seeds shared by Michael at Plano Prairie Garden. Sure, it's a little weedy, but can anything beat that crown of purple spikes?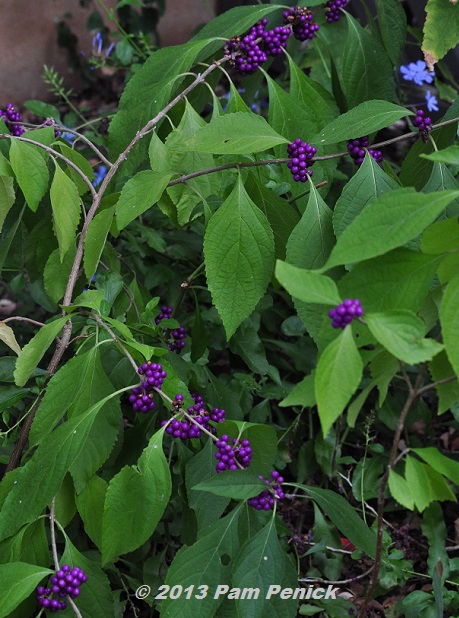 Maybe only the jewel-toned berries of American beautyberry (Callicarpa americana). Even though its leaves hang limply from thirst, the purple berries speak of hope for fall rain — at least that's what they're saying to me. For the mockingbirds, those brilliant berries are a dinner bell.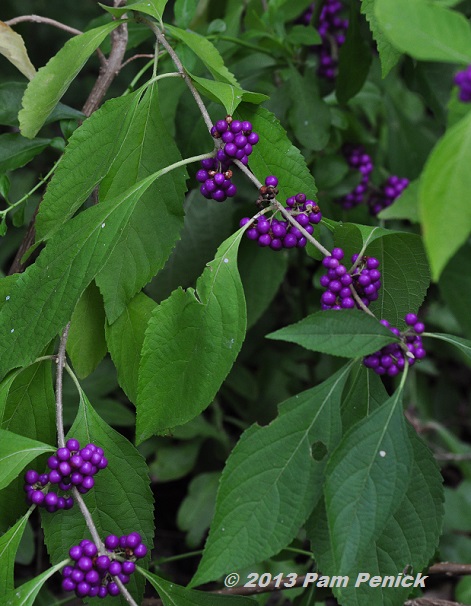 Thank you for giving me hope, fall harbingers. We who garden under the Death Star really need it.
Is anything promising cooler weather in your garden?
All material © 2006-2013 by Pam Penick for Digging. Unauthorized reproduction prohibited.