August 30th, 2013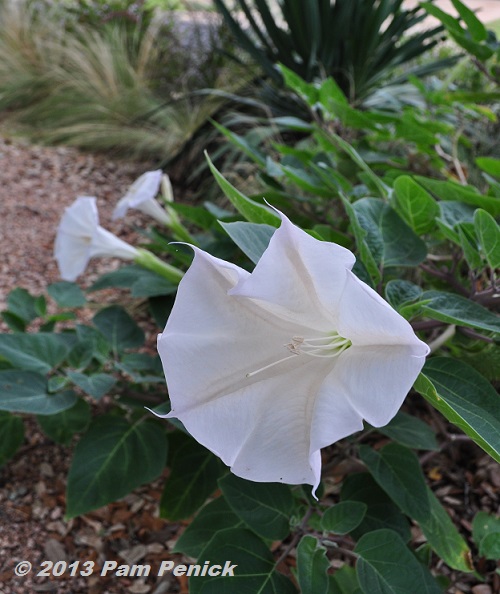 Whether you call it devil's trumpet, jimsonweed, or Datura wrightii, this native perennial is a stunner during long summer evenings and into early mornings.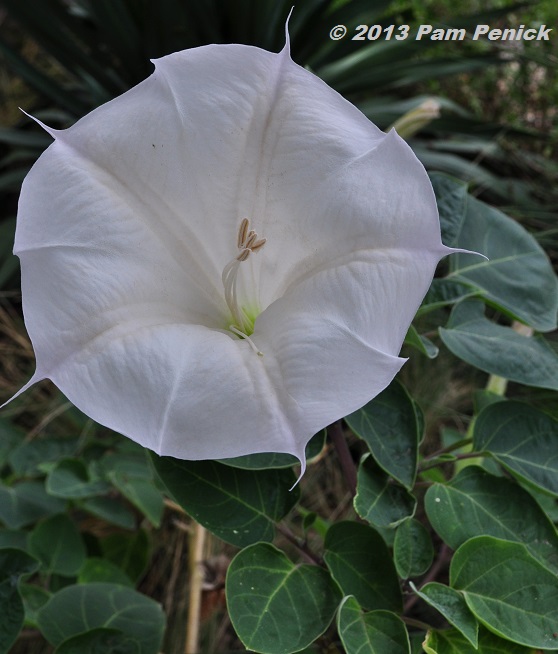 Big ole moon-faced blossoms unfurl at sunset with a sweetly perfumed fragrance that attracts sphinx moths.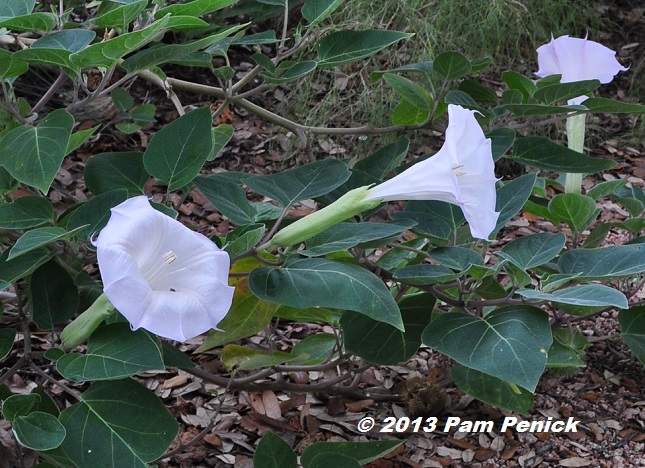 Held up like trumpets on coarse, leafy branches that sprawl across the ground by midsummer, the flowers are siren-like in their beauty — and all parts of the plant are just as deadly if ingested. Native Americans used datura for its hallucinogenic effects, but don't try this at home, kids. People have died attempting to get high on it.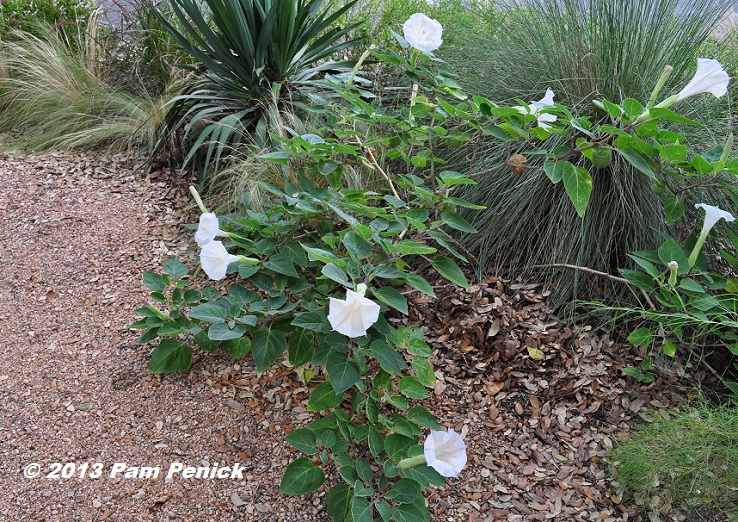 And yet deer or rabbits have eaten it in my garden, right down to tough, bare stems on at least two occasions this summer. I've heard it's toxic to animals as well as people, but I haven't seen any animals staggering around. It's a mystery.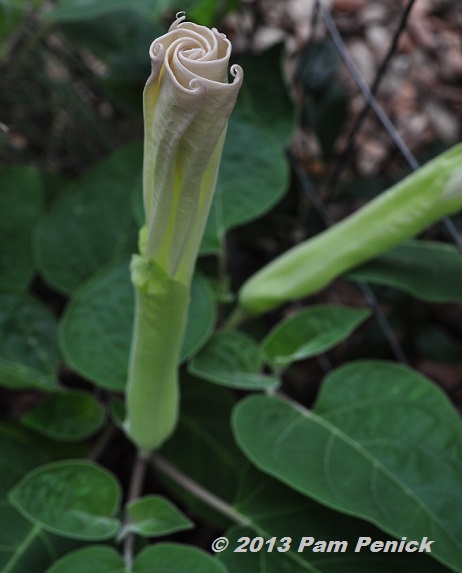 Meanwhile, the long, tubular buds keep unfurling…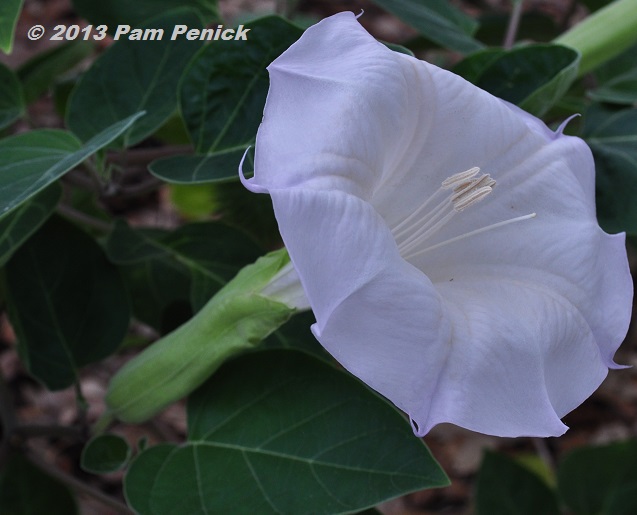 …into this.
All material © 2006-2013 by Pam Penick for Digging. Unauthorized reproduction prohibited.