August 29th, 2013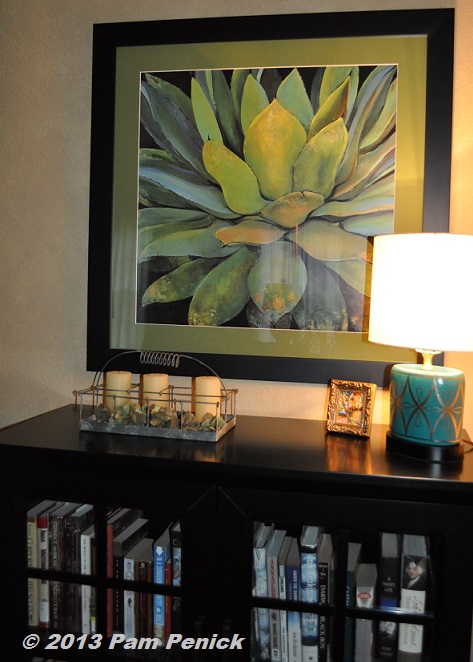 Agave art! It's only a print from Michael's or someplace like that, but I had it framed and hung it in the living room next to the patio doors.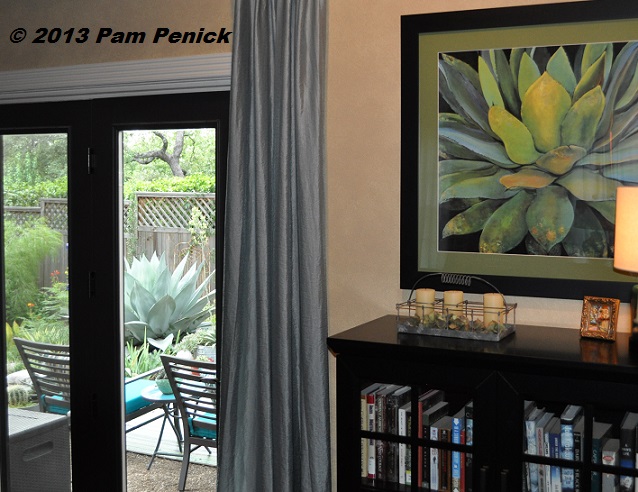 A wider view reveals why: art imitating life. That's Moby, my 'Whale's Tongue' agave (A. ovatifolia), visible through the glass doors.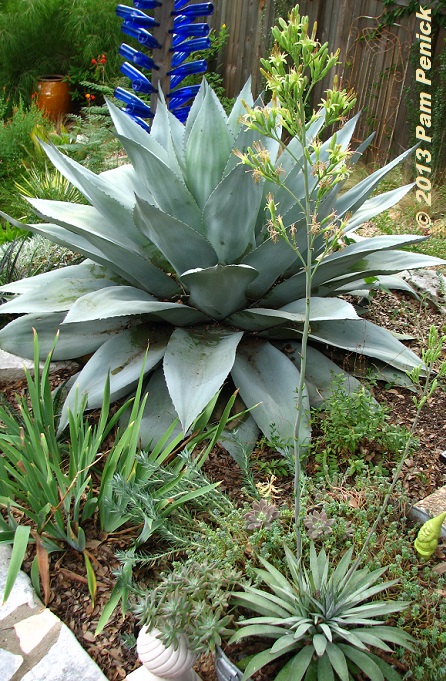 An enticing view deserves an actual visit, right? Especially when the 'Bloodspot' mangave next to Moby is flowering, sending up two bloom spikes to thrill the hummingbirds.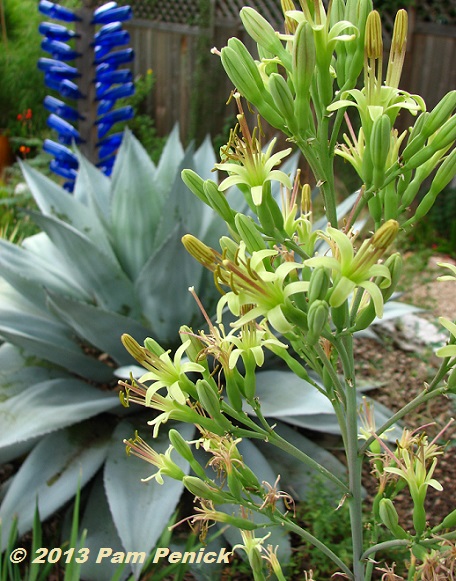 Such a treat to see through the window while I work. Happy Thursday!
All material © 2006-2013 by Pam Penick for Digging. Unauthorized reproduction prohibited.