August 28th, 2013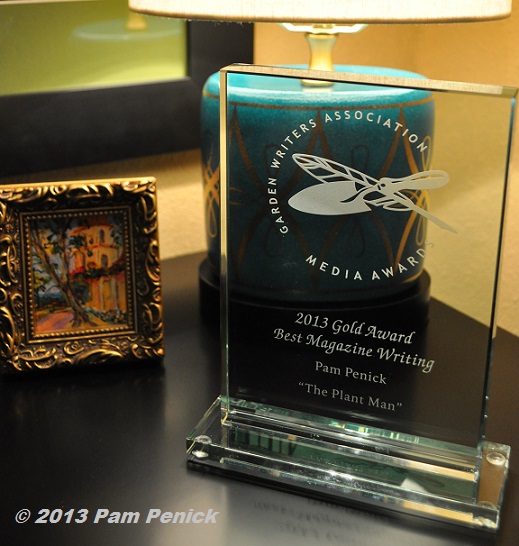 They might have heard me whooping all the way up in Quebec City last Monday when I learned that I'd won the 2013 Gold Award from Garden Writers Association for Best Magazine Writing. I couldn't make it to the GWA symposium, held in Canada this year, but my friend and fellow writer Mary Ann Newcomer kindly kept me updated by text message during the awards banquet and celebrated with me long-distance when they called my name. She even packed up and mailed the heavy, glass award to me once she got home. (Thanks, Mary Ann!)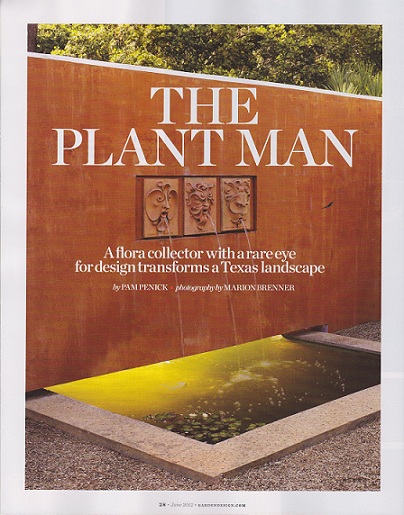 The winning article, titled "The Plant Man," is about Texas plantsman John Fairey and the design of his renowned Peckerwood Garden in Hempstead. It was published in Garden Design magazine in June 2012. While Garden Design has folded, its website is still operating, and you can read "The Plant Man" there.
Thank you, GWA! And thank you, John Fairey, for the interview and the inspiration.
All material © 2006-2013 by Pam Penick for Digging. Unauthorized reproduction prohibited.