August 14th, 2013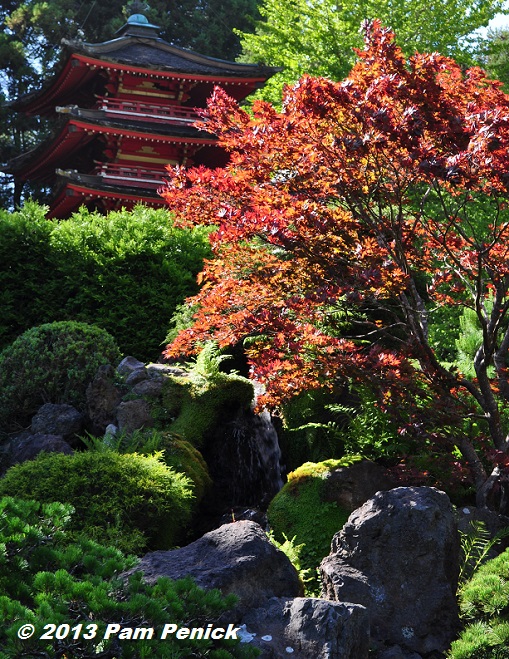 My family and I spent a week in early July exploring San Francisco and surrounding coastal towns after the Garden Bloggers Fling. One sunny afternoon, after several hours spent at the fascinating California Academy of Sciences in Golden Gate Park, we strolled over to the Japanese Tea Garden. I didn't take a lot of photos because the day was hot and sunny and the crowds were thick, but I want to share a few images that hint at how restful this garden appears, even if throngs of visitors are coming up behind you.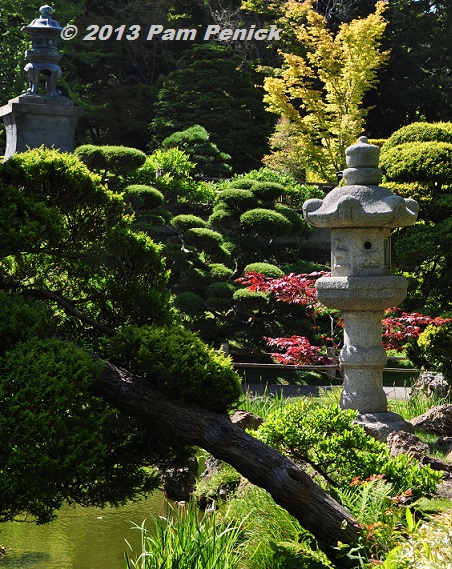 The colors of the maples in this garden remind me of autumn: golden here, rusty red in the photo above.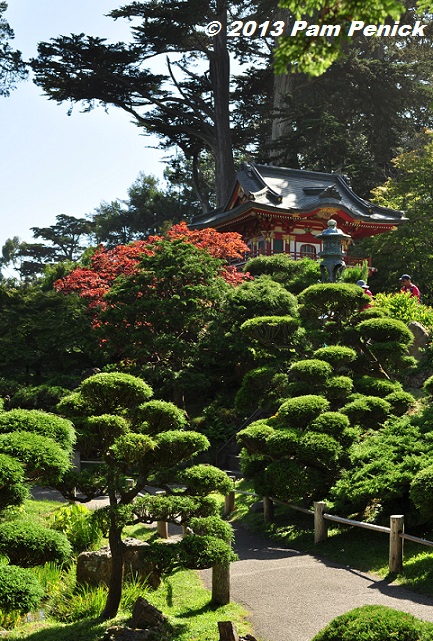 Cloud-pruned evergreens appear to float up the hillside.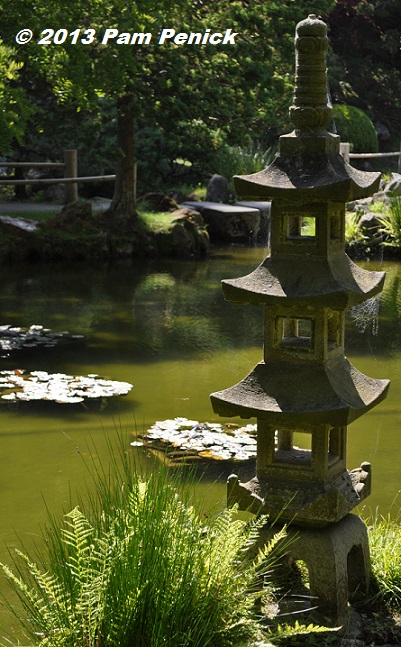 A pagoda sculpture by the pond echoes…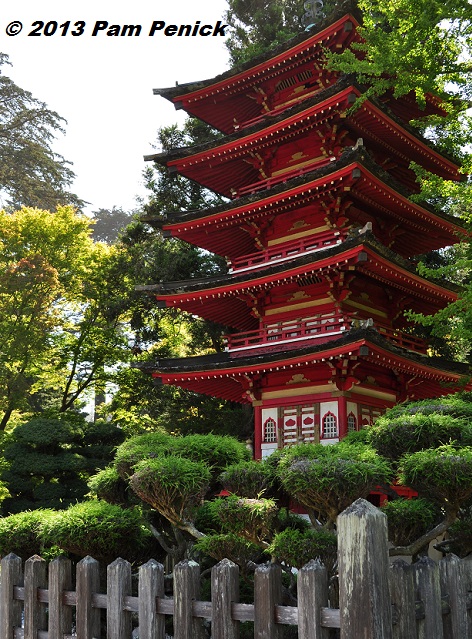 …the red pagoda that's the centerpiece of this small garden.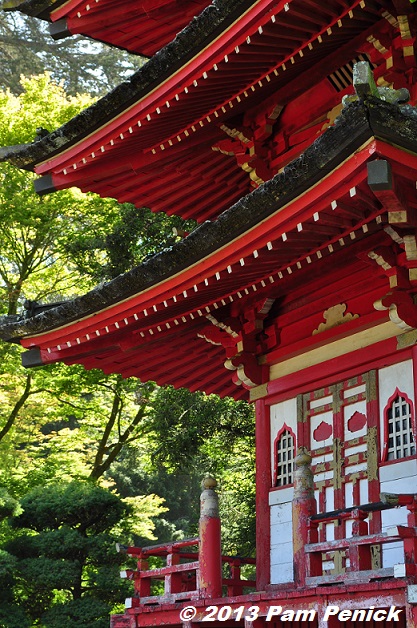 Pagoda detail — love those red eaves!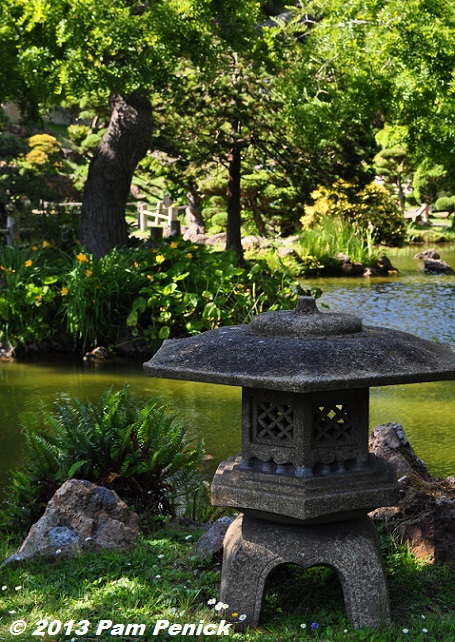 Stone lantern
Two other popular features of the garden include a steeply arched moon bridge and a tea house where you can stop for refreshment or, by appointment, watch a traditional tea ceremony. For a tranquil experience, I suggest avoiding a weekend or afternoon visit. Go before 10 am on Monday, Wednesday, or Friday and you'll enjoy free admission as well.
All material © 2006-2013 by Pam Penick for Digging. Unauthorized reproduction prohibited.