August 8th, 2013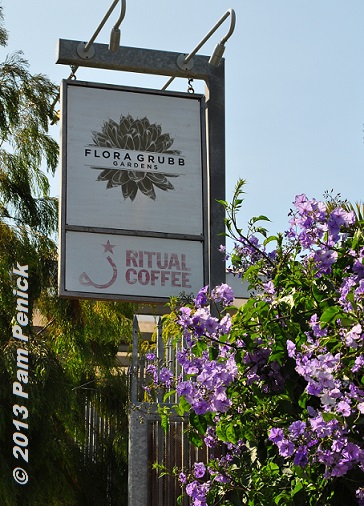 The San Francisco Garden Bloggers Fling wrapped up on June 30 with a cocktail party at Flora Grubb Gardens, a chic garden center named for its owner — and, yes, that's really her name. Flora is a rock-star nursery owner, her image and her garden style recommendations appearing regularly in magazines like Sunset and Garden Design. How many nurseries can you say that about? (In Austin we do have local gardening celebrity John Dromgoole, owner of The Natural Gardener, though so far as I know he isn't known nationally…yet!)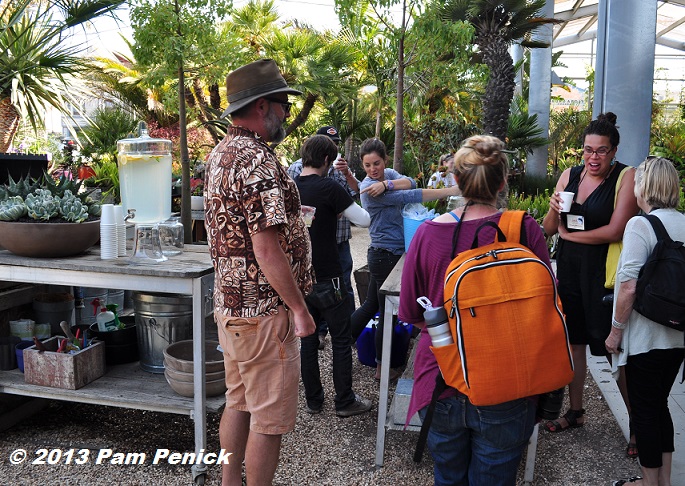 While Flora was not present, we did meet her helpful, friendly staff, who had set up drinks and a snack bar for us in the nursery yard. Shopping and drinking — a dangerous, if fun, pursuit.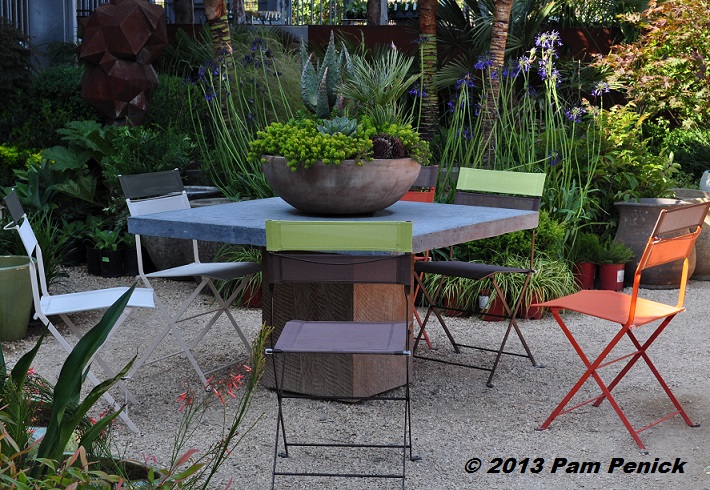 While Annie's Annuals and Perennials, the other Bay Area nursery we visited, is all about the plants, Flora Grubb gives equal time to furnishings and decor, although their plant selection is seriously tempting too. You won't find any traditional wrought-iron benches or plastic Adirondacks here. It's all hip contemporary with a colorful, sunny-California vibe.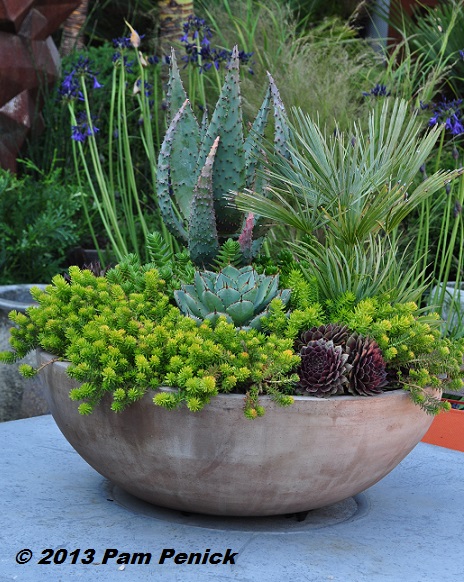 Their succulent containers are to-die-for.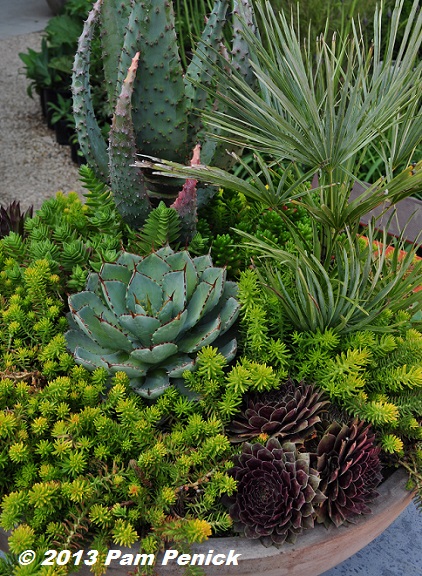 A closer look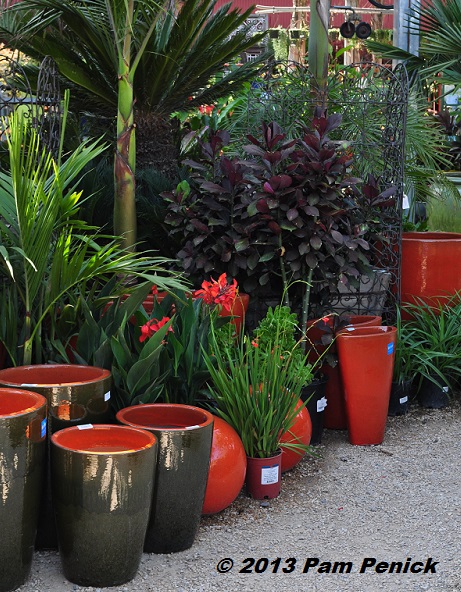 Do you like hot color? I do, and the nursery has pots and glazed spheres to add sizzle to the garden.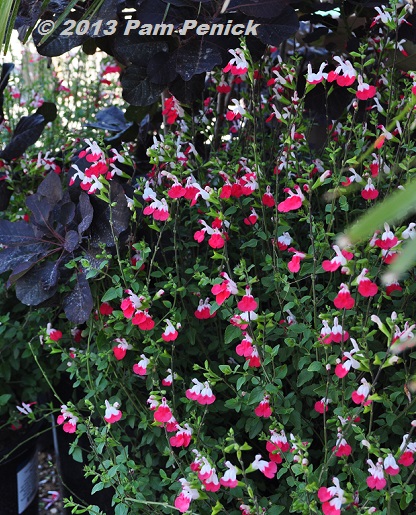 'Hot Lips' salvia adds its own sizzle, and this beauty grows just as well in Austin — yay!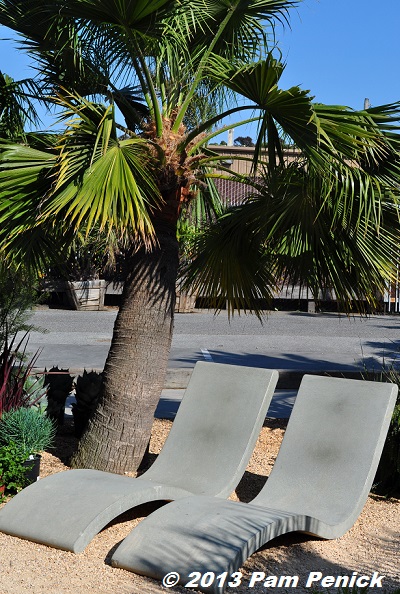 Sinuous concrete chaises for poolside, perhaps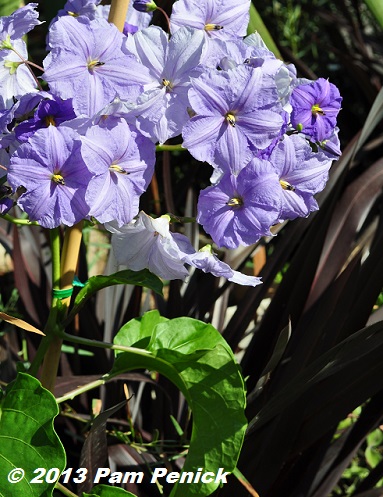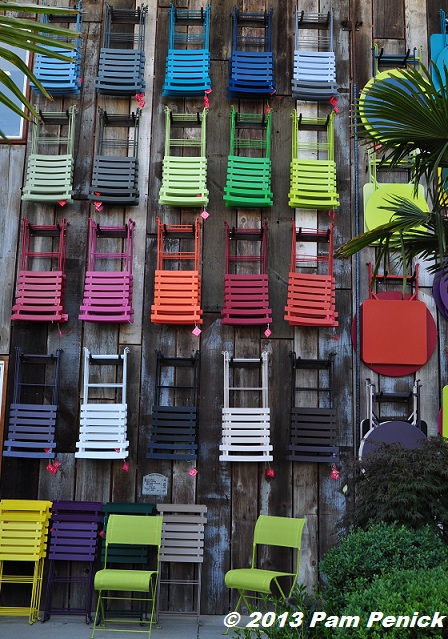 And for color lovers, a wall of rainbow-hued bistro chairs. This cool display is essentially an art installation.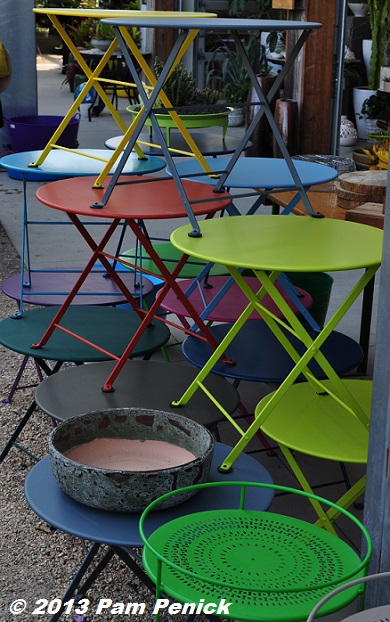 Matching bistro tables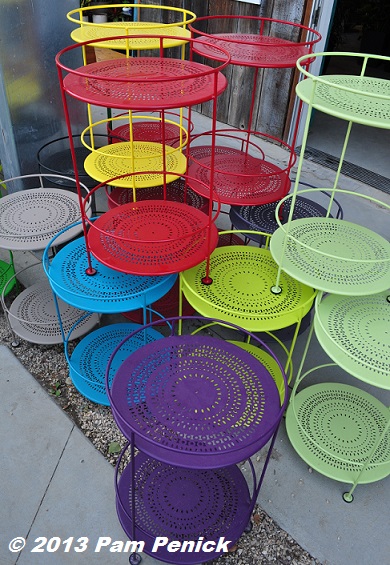 And fabulous Fermob side tables. I want one! Why have I never seen these for sale in Austin?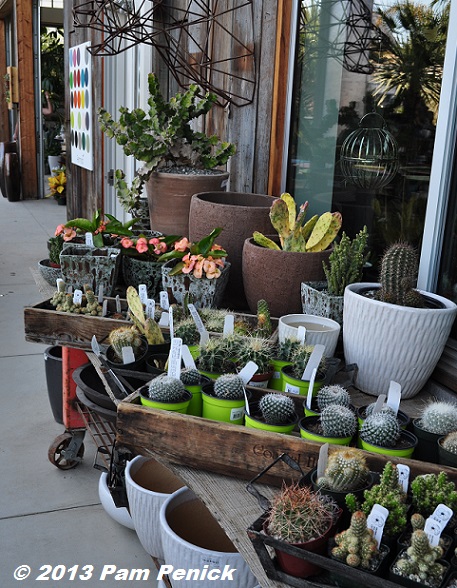 Trays of cactus and succulents make a tempting display.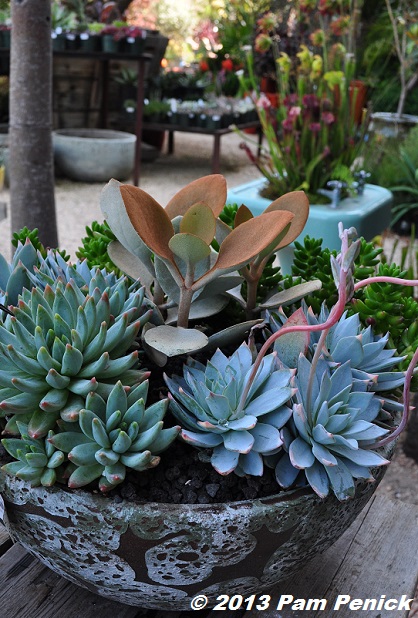 Another gorgeous succulent container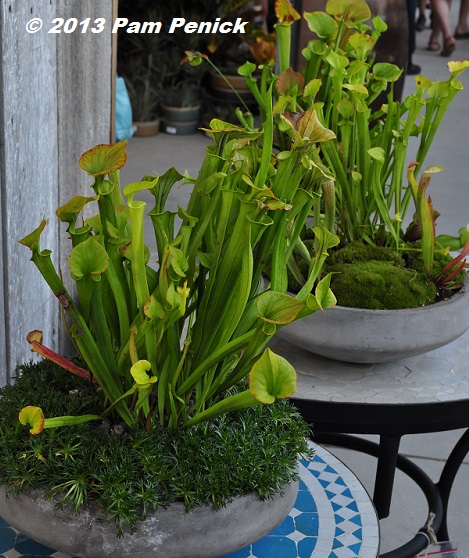 Potted pitcher plants!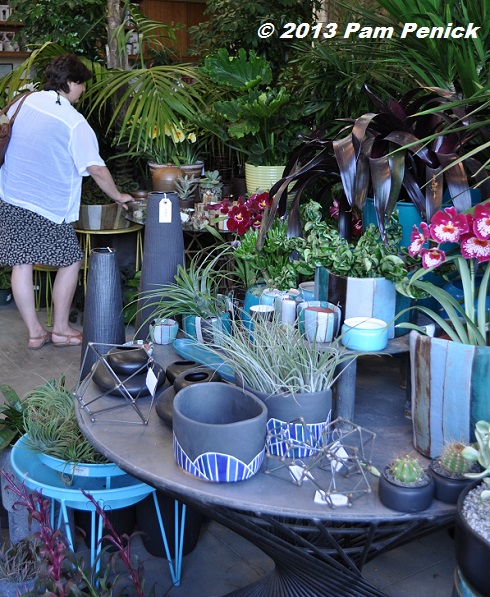 Indoors, one-of-a-kind Esther pots. I couldn't resist and picked up a small pot to bring home.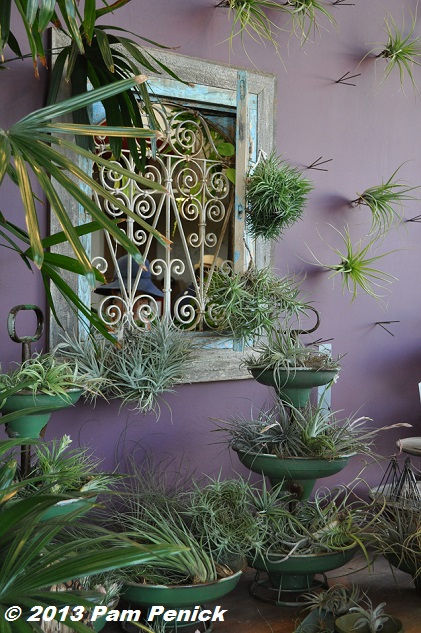 Check out the tillandsia display, with mint-green containers against a lilac wall.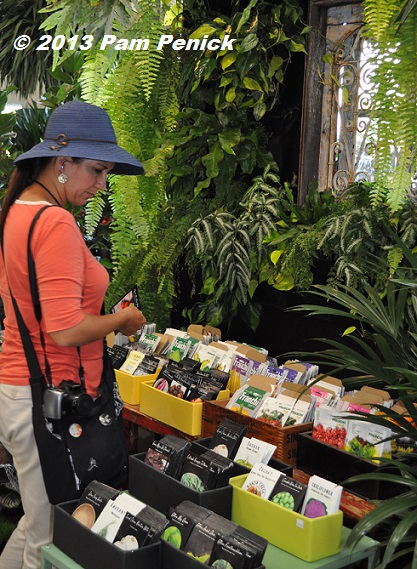 Melissa of Houston Garden Girl perusing the seed packets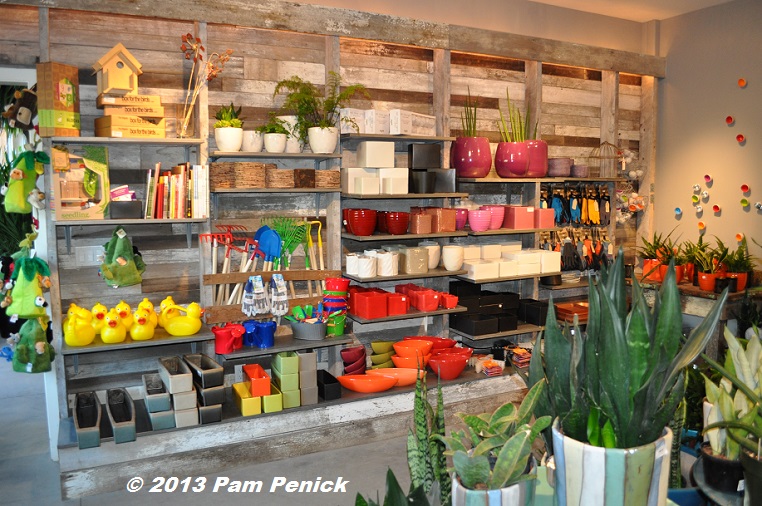 Ooh, look, another whole room full of colorful pots, including more Esther pottery (foreground).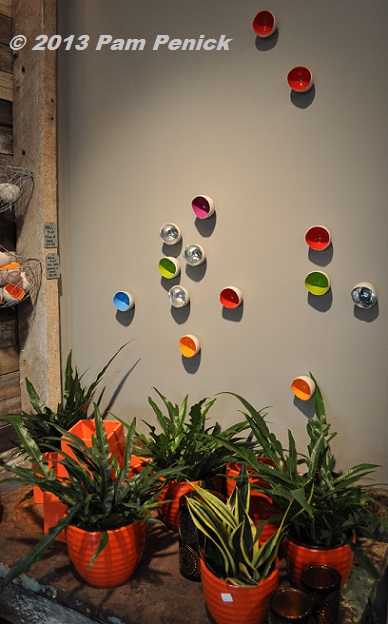 These brightly painted bowls attached to the wall caught my eye too. Fun but also a little odd.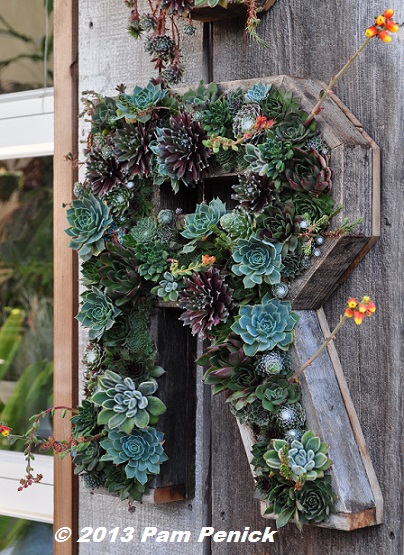 Wooden forms in every letter are available for planting up into personalized succulent signs, or monogramming, for your garden walls.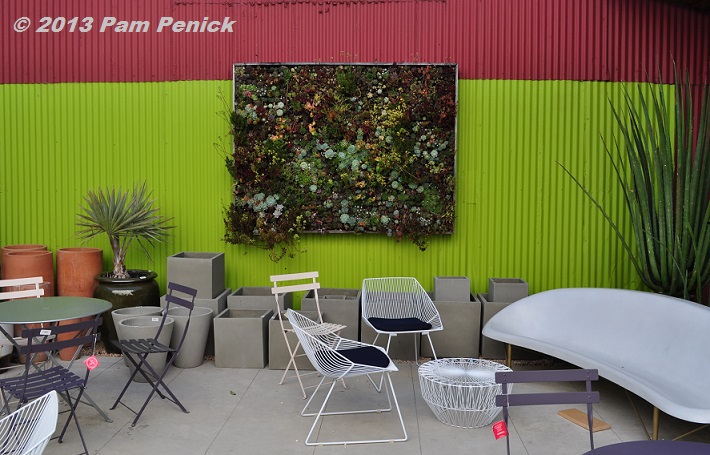 An enormous succulent "picture" adorned a colorful, painted wall. I love everything in this display area.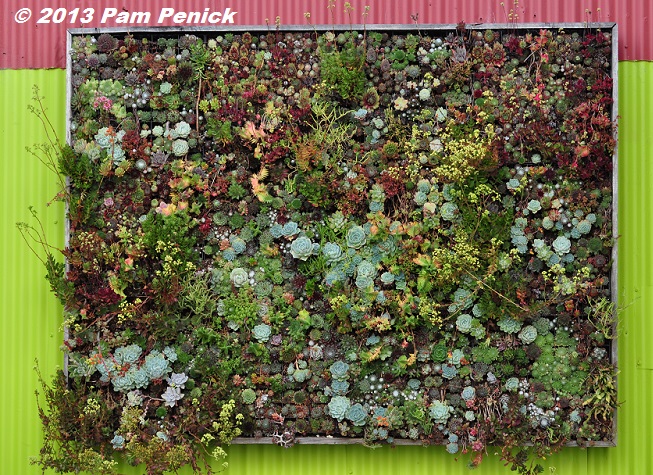 A closer look at the succulent picture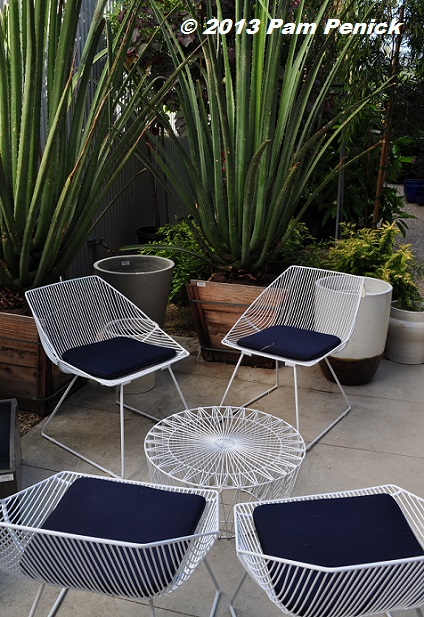 Mod seating — crisp white with navy cushions — with giant hesperaloe (I think) Furcraea providing vertical screening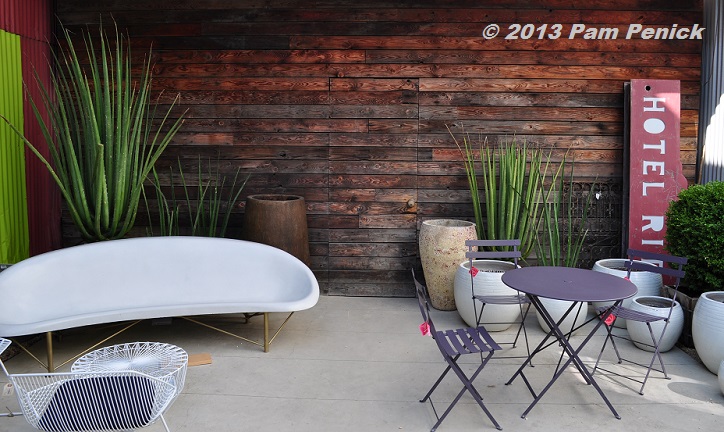 Sleek furniture against a rustic wooden wall. Love! I even want the hotel sign.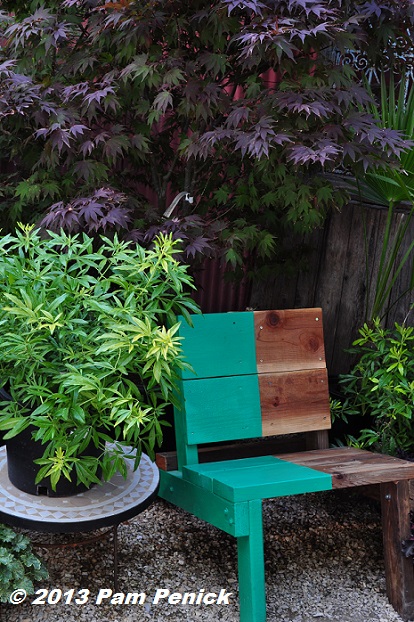 Not that I need any more garden furniture at this point, but I couldn't help thinking I could make copies of these chairs myself. (Yes, but would you?)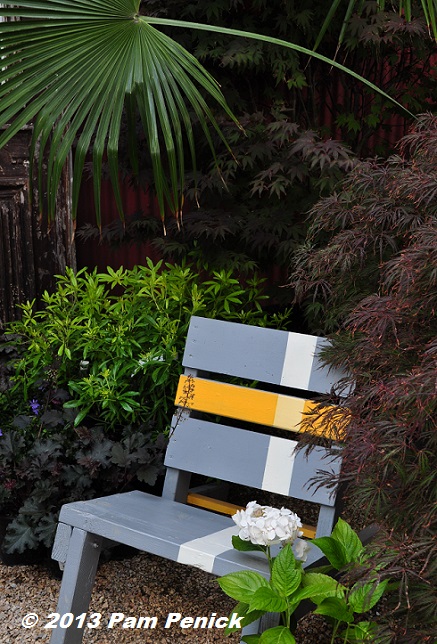 Cheerful, graphic paint makes the simple design pop.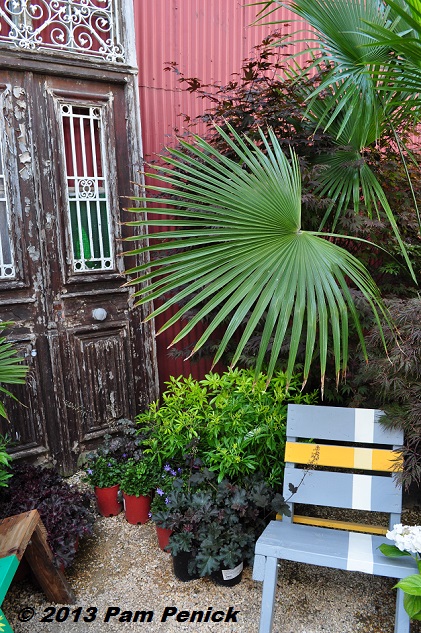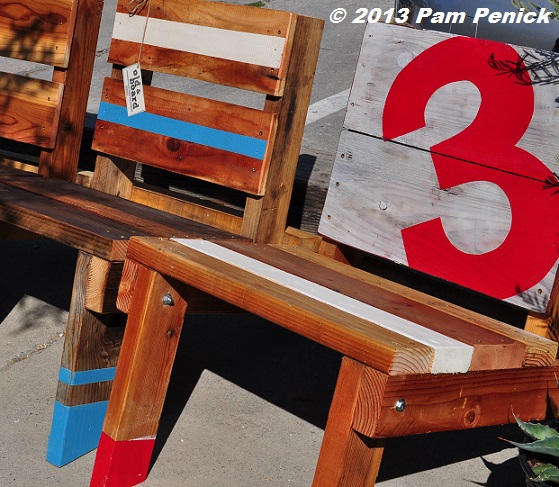 One more example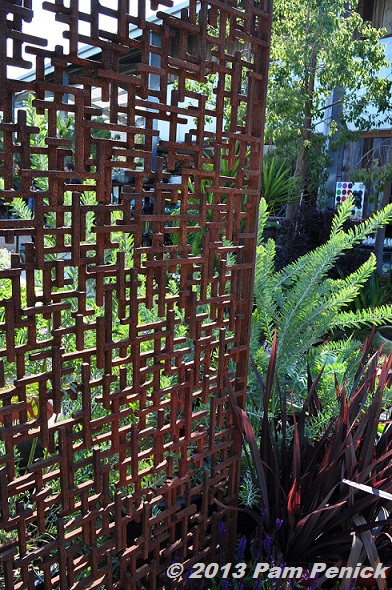 A beautiful gate or trellis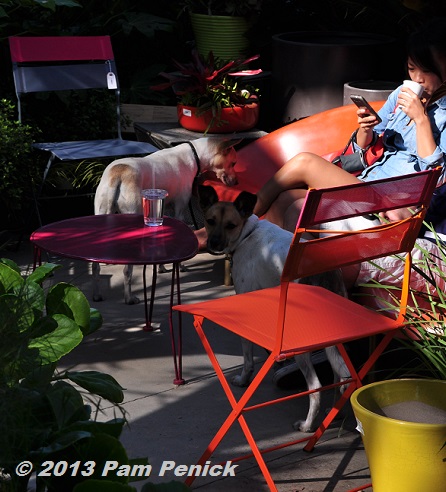 Flora Grubb has a coffee shop, and quite a few customers were taking advantage of the nursery's numerous seating areas — all for sale, of course — to sip their lattes.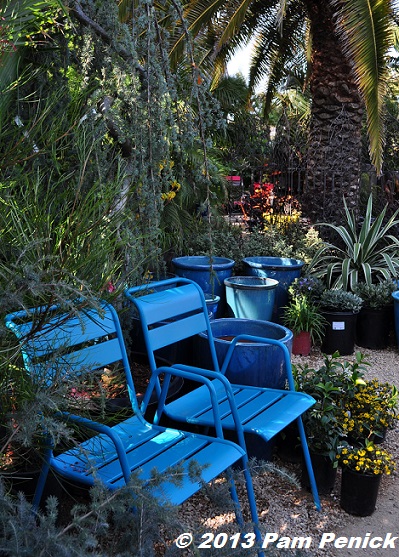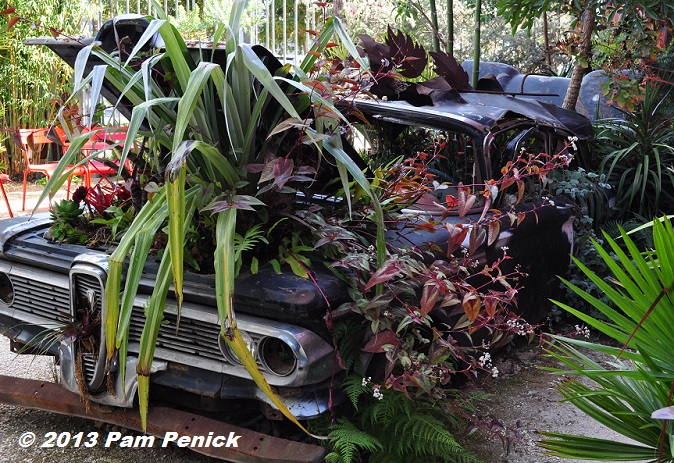 A visit to Flora Grubb wouldn't be complete without gawking at their famous Edsel-turned-planter in the nursery yard.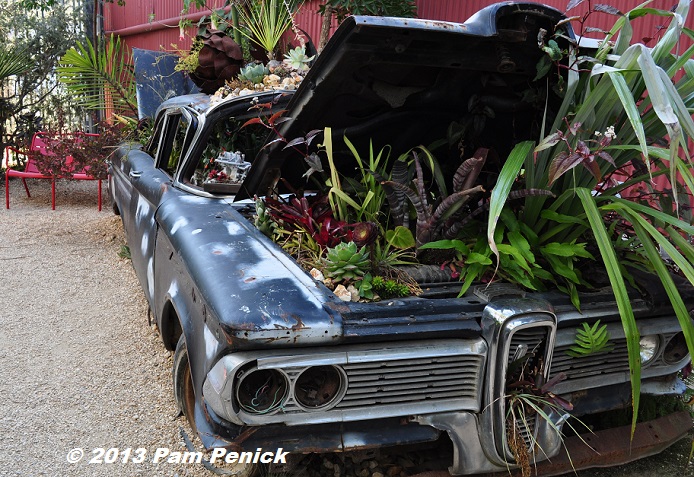 A post-apocalyptic commentary?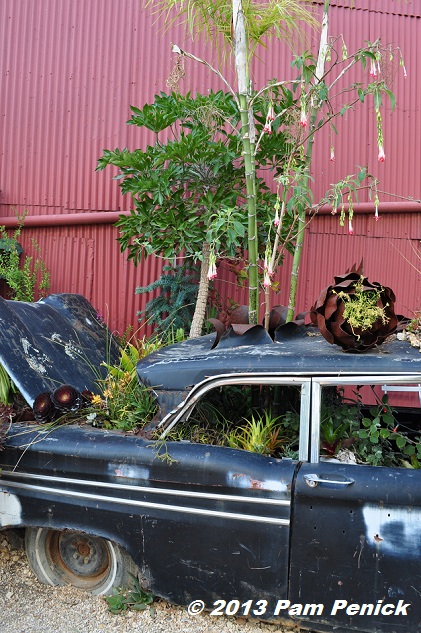 Or just an over-the-top display of garden humor? It certainly brought a smile to my face.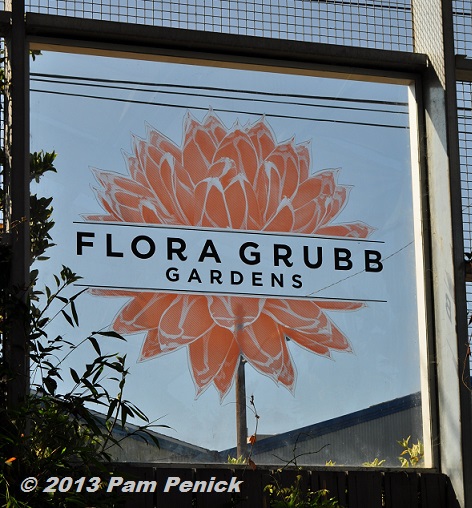 A relaxing happy hour (and shopping trip) to Flora Grubb was the perfect way to end the Fling. I sat for a while with blogger friends and talked about plants, our purchases, and plans for next year. The Fling moves to Portland, Oregon, next year, and I know it will be another spectacular destination. If you have a garden blog, I encourage you to make plans to attend. Follow the Fling website and Fling Facebook page for more information as it becomes available. Huge thanks again to Kelly Kilpatrick and the San Francisco planning team for putting together such an awesome 2013 Fling!
I hope you've enjoyed my coverage of the gardens I visited during this 3-day tour in late June. Can one ever really get enough of California gardens? Ha! For a look back at the magical Nichols Garden, click here. Coming up soon, a few posts about Bay Area sightseeing I did with my family following the Fling.
All material © 2006-2013 by Pam Penick for Digging. Unauthorized reproduction prohibited.