March 19th, 2009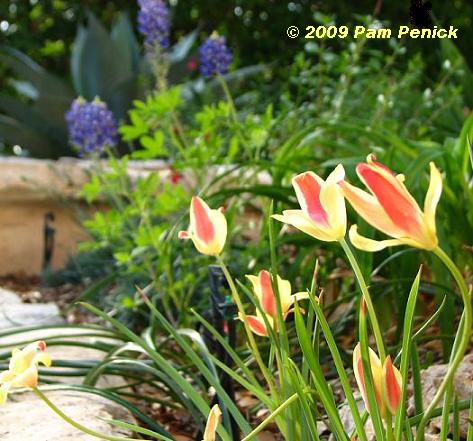 Many of Austin's garden bloggers posted pictures this week of their species tulips, a dainty variety that looks more like a rain lily but will actually naturalize in central Texas without having to be dug up and chilled.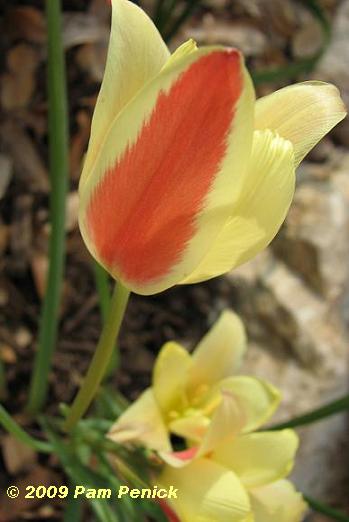 So when I spotted Tulipa clusiana 'Cynthia' at Barton Springs Nursery this week, I couldn't resist buying a couple of 4-inch pots of the colorful flowers for my own garden. Isn't it darling?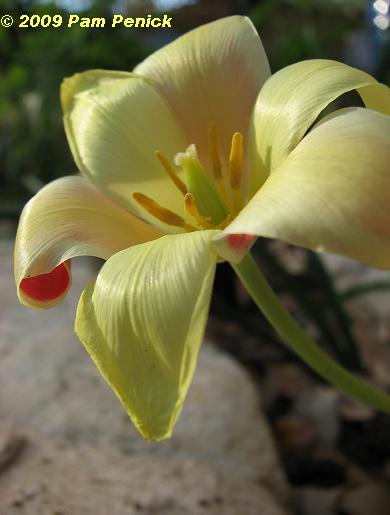 The flowers start out pale yellow with an orangey red feather of color on the back of each petal. But when fully open, they look like pale-yellow rain lilies.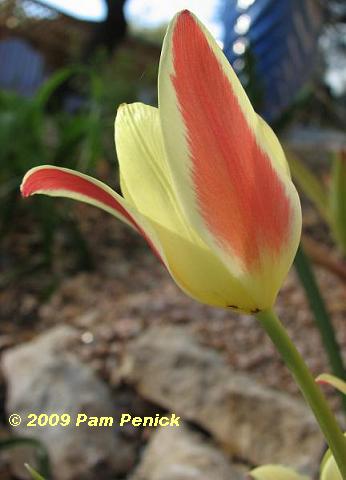 If I've left you wanting more, visit Playin' Outside, Soul of the Garden (scroll down to the "March 16-evening" post), and Rock Rose for more pics.
All material © 2006-2009 by Pam Penick for Digging. Unauthorized reproduction prohibited.