March 13th, 2009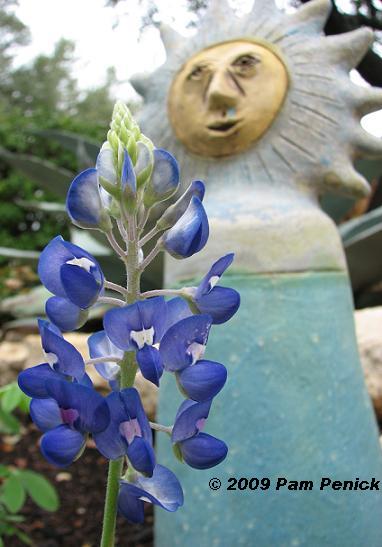 Austin demonstrated yesterday that it's pretty easy being green. The National Wildlife Federation certified our city as a Community Wildlife Habitat. Austin is the largest U.S. city and the first in Texas to achieve certification.
As explained on the NWF's website, "The Community Wildlife Habitat project is part of NWF's Certified Wildlife Habitat program. These projects benefit plants, wildlife, and people through the creation of sustainable landscapes that require little or no pesticides, fertilizers, or excess watering. Habitat landscapes can serve to beautify urban areas and give residents pride in their neighborhoods. A Community Wildlife Habitat project multiplies this positive effect by creating multiple habitat areas in backyards, schoolyards, corporate properties, community gardens, parkland and other spaces."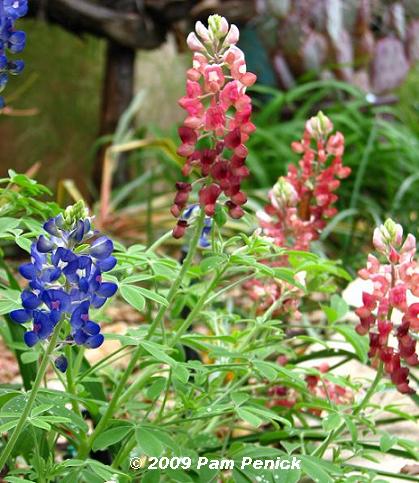 Austin qualified as the largest Community Wildlife Habitat in the country with more than 900 residences certified by NWF as Wildlife Habitats, along with 15 businesses, 25 school grounds, 4 church grounds, and 14 parks. Two years ago, the Austin City Council set out to achieve NWF certification and began encouraging citizens to practice sustainable gardening, plant native Texas plants, and create food, shelter, and nesting sites for wildlife in their yards. City Hall led by example and became a Certified Wildlife Habitat too, right in the middle of downtown.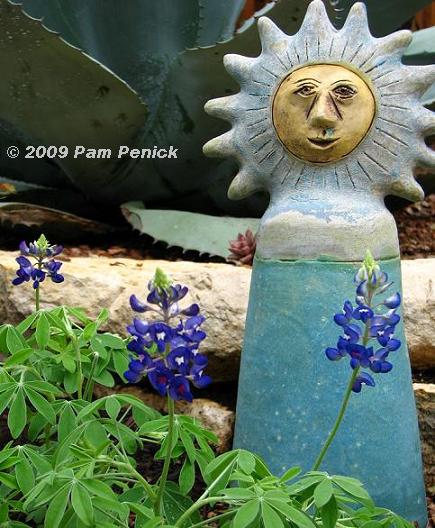 My former garden is one of the 900+ wildlife habitats that helped Austin meet its goal. The news of Austin's certification inspired me to apply today for NWF certification for my new garden. It's fairly easy to qualify. Your landscaping must provide food, water, and shelter for wildlife, examples of which include berries, nuts, leaves, sap, nectar, and bird feeders; a bird bath, pond, stream, and puddling area for butterflies; and trees, shrubs, and nesting boxes (it isn't necessary to provide all of these to qualify). You pledge that you practice sustainable gardening methods like water conservation and reducing or eliminating chemical pesticides and fertilizers, and you send a $15 check, which supports the NWF and subscribes you to their very nice magazine, and that's it. Your property is now recognized as helping to support local fauna. If you want to encourage neighbors to join in, you can spring for an NWF sign that proclaims your property to be a wildlife habitat.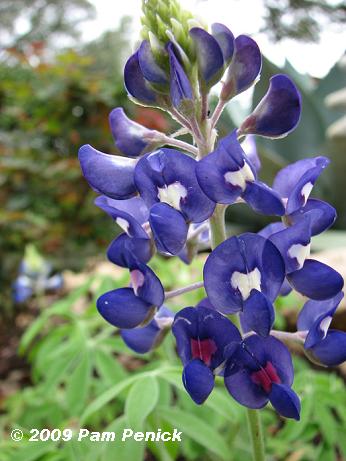 You may think that making your yard friendly to wildlife won't make much of a difference in the grand scheme of things. But every pocket of refuge from chemicals and sterile landscapes of lawn that birds or beneficial insects can find invites them to stay in your community. They bring life to your garden and help make it more beautiful. When your neighbors see how many butterflies or birds your yard attracts, they may be inspired to make changes too. It adds up.
All material © 2006-2009 by Pam Penick for Digging. Unauthorized reproduction prohibited.