April 23rd, 2013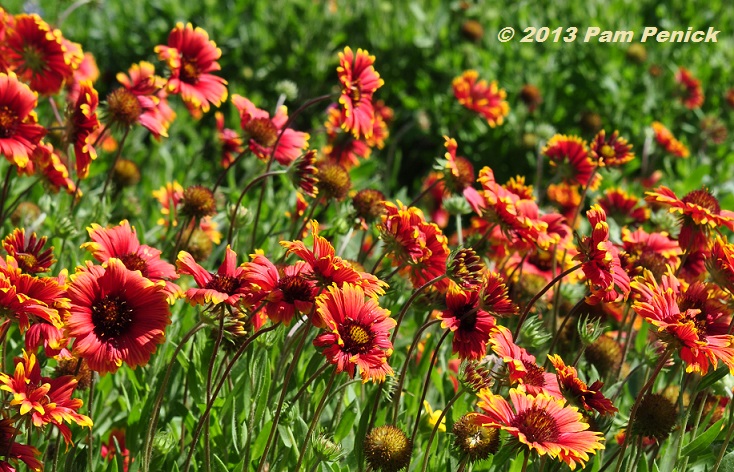 So many wildflowers were in bloom last Friday at the Lady Bird Johnson Wildflower Center that it's taken three posts for me to show you everything. Today I'm leading with the eye-popping hotness of a swath of Indian blanket, also known as firewheel (Gaillardia pulchella).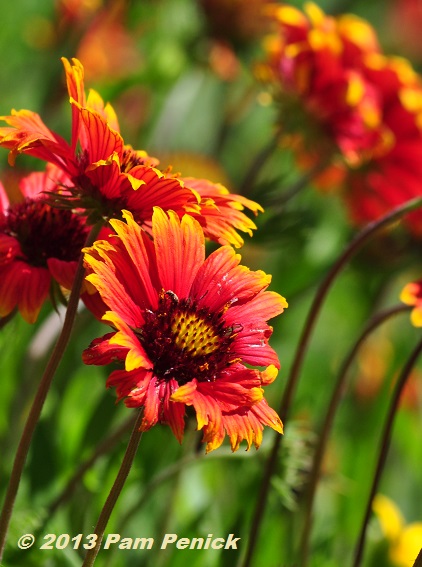 Can't you just bask in its warmth?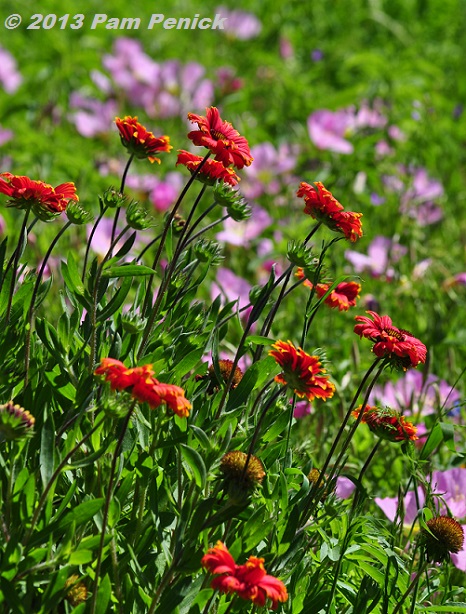 Pink evening primrose (Oenothera speciosa) blooming behind it added a sweetness to the scene—a sweetness belied by that plant's aggressive nature.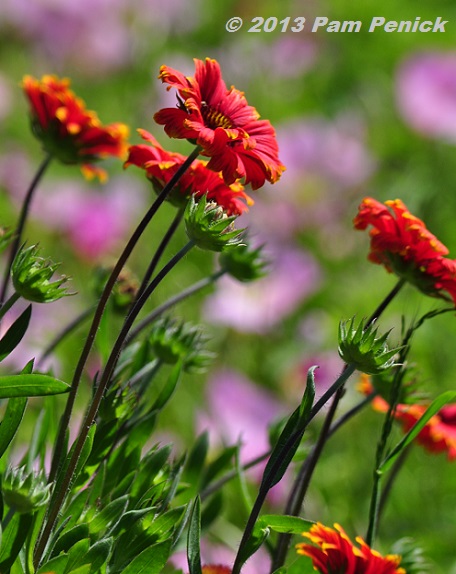 But what a surprisingly pretty combo it makes.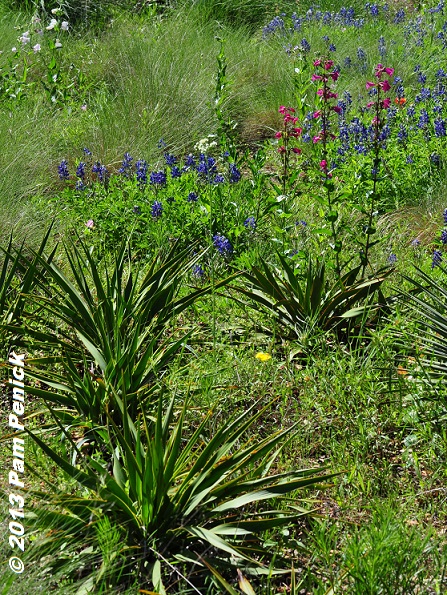 Another meadow scene stars twistleaf yucca (Yucca rupicola), an unknown penstemon, and Texas bluebonnets, as well as various native grasses.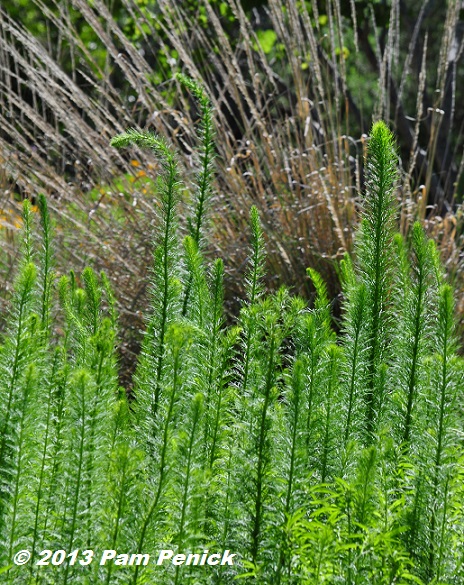 Could this be standing cypress (Ipomopsis rubra)? I admired the vertical, ferny foliage against last season's tawny grasses.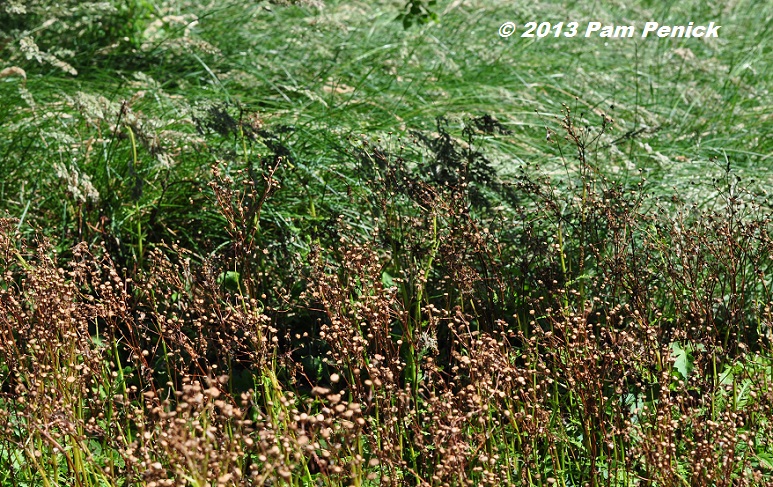 Another interesting textural contrast was provided by gone-to-seed golden groundsel (Packera obovata) backed by Texas bluegrass (Poa arachnifera), a grass I hadn't encountered before.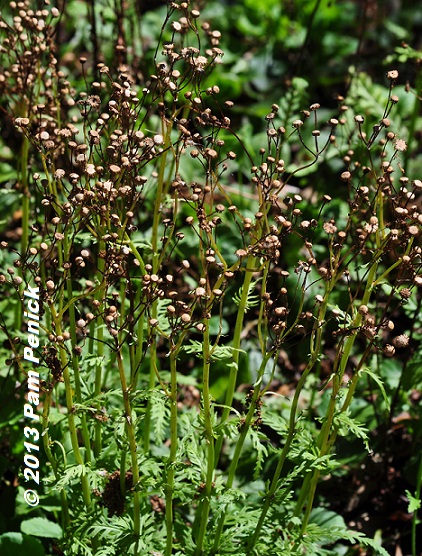 A closeup of the golden groundsel seedheads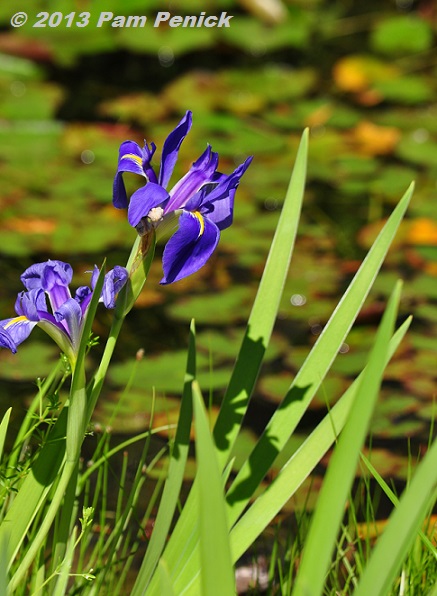 Moving on to something a little fresher, I spotted this beautiful iris blooming in a shallow pond…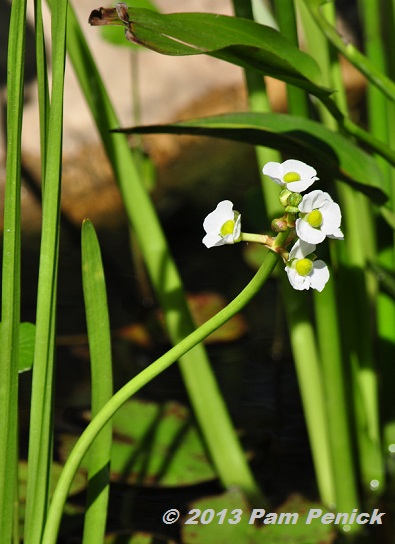 …as well as this pretty white flower.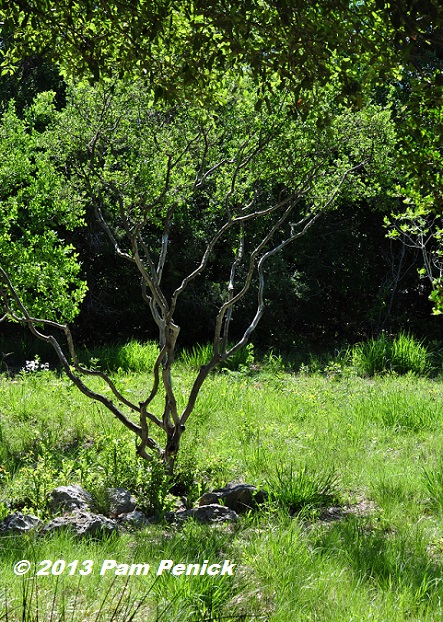 Heading back toward the parking lot, I passed another open meadow awash in sunlight. This Texas persimmon (Diospyros texana) seemed spotlit, its gnarled, silvery-gray trunks edged with white, its fresh green leaves illuminated like stained glass.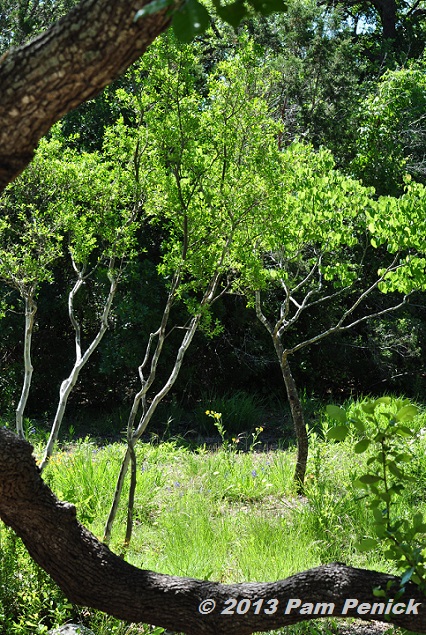 Then I noticed that a live oak's low branches perfectly framed another trio of Texas persimmons, like dancing nymphs.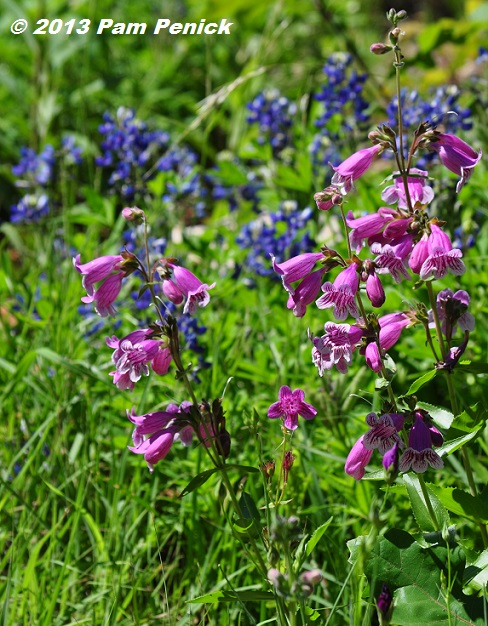 Bluebonnets and penstemons bloomed at my feet.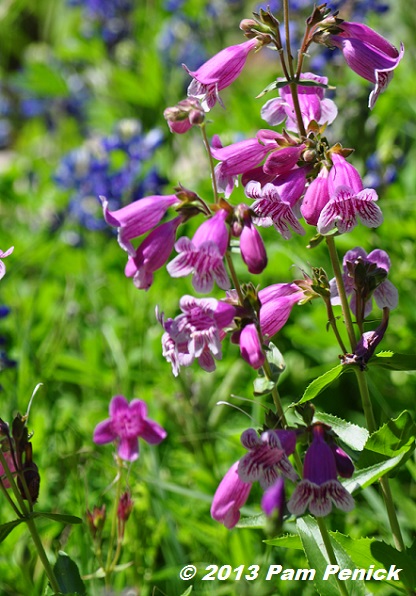 A closer look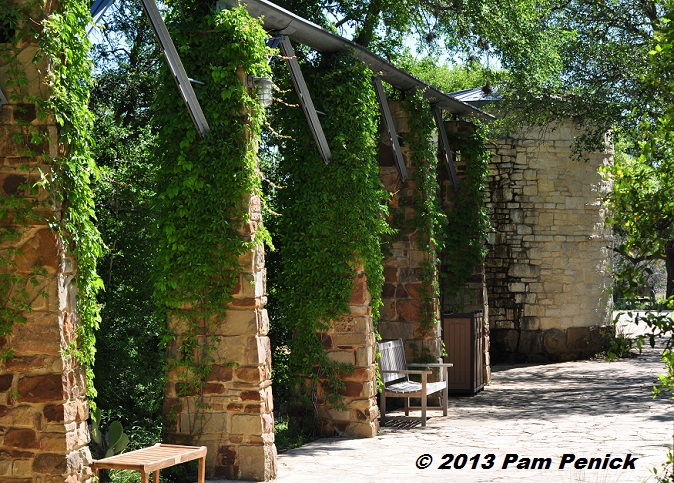 An aqueduct, draped in Virginia creeper, transports rainwater from one of the building's roofs to a stone-sided cistern—the first structure you see as you enter the Wildflower Center. Here, water is treated as the precious resource it is.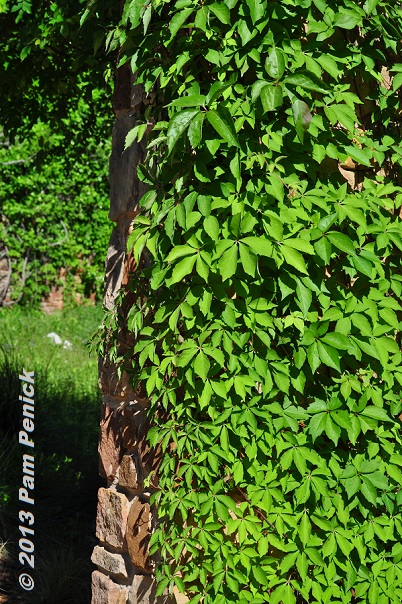 Virginia creeper (Parthenocissus quinquefolia), so pretty in fall when it turns red, is equally pretty in springtime, cloaking a stone pillar in greenery.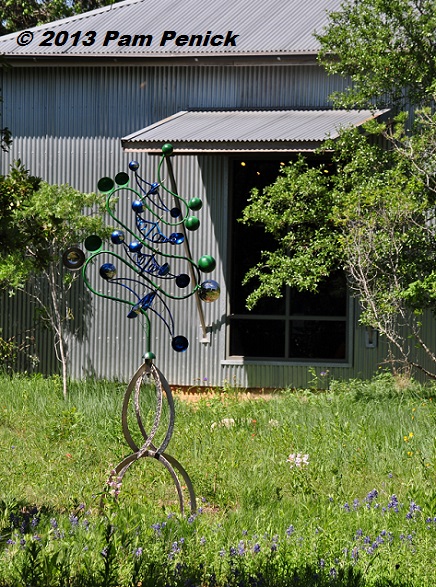 And here's one last kinetic sculpture, part of a temporary art display, to bid you goodbye.
I hope you've enjoyed this series of posts about my recent visit to the Wildflower Center. For a look back at Part 1 and Part 2, please click the links.
All material © 2006-2013 by Pam Penick for Digging. Unauthorized reproduction prohibited.