April 22nd, 2013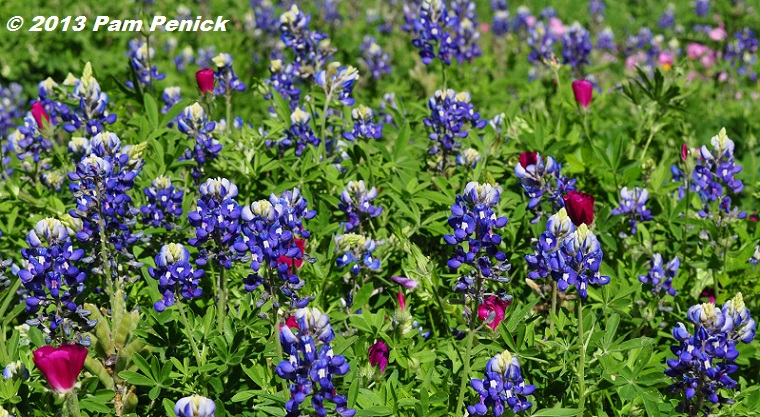 I promised you Texas bluebonnets (Lupinus texensis) in my previous post, part 1 of last Friday's visit to the Wildflower Center, and bluebonnets you shall have, with a bonus of winecups (Callirhoe involucrata)!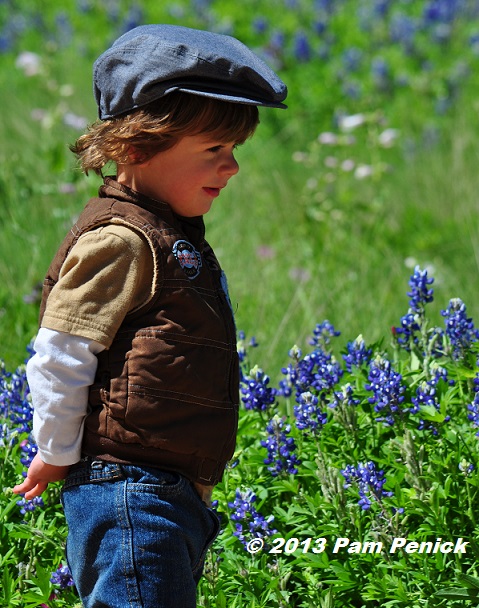 This little boy was certainly enjoying the bluebonnet meadow, running his hands along the tops of the flowers. I understand that urge—I like to feel the texture of plants too, and while bluebonnets are too low for me, they are just the right height for him.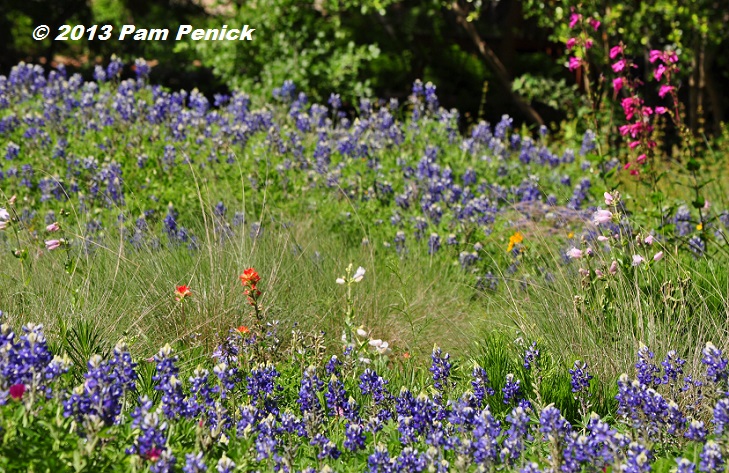 A wider view of the bluebonnet meadow reveals a solitary Indian paintbrush as well, plus a pink penstemon.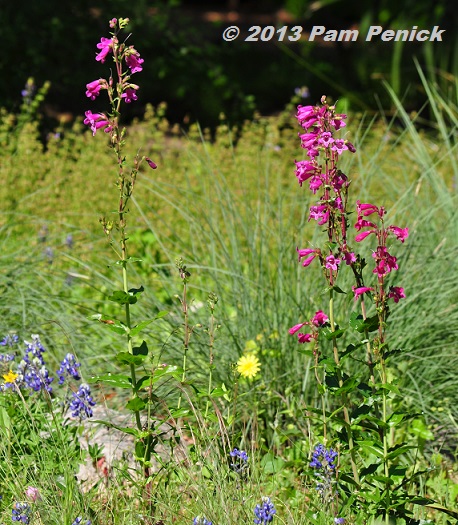 A closer look at the penstemon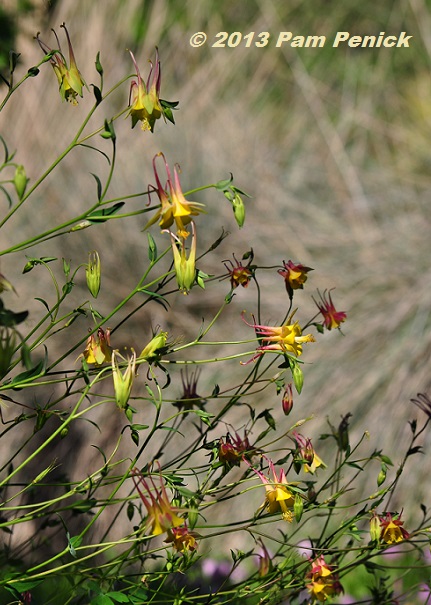 How about some columbines? Yes, please!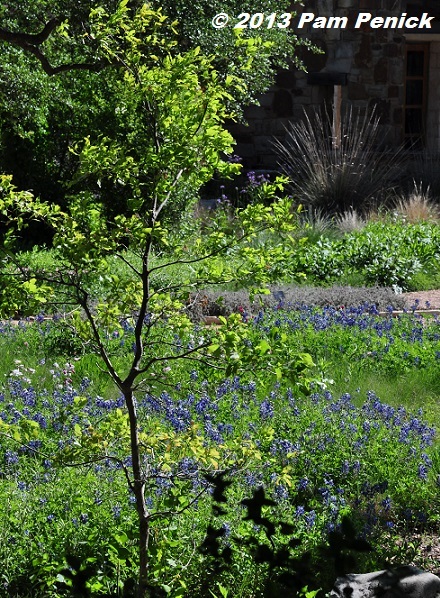 Ducking into the shade of the Hill Country stream garden, I enjoyed a backlit view of the meadow.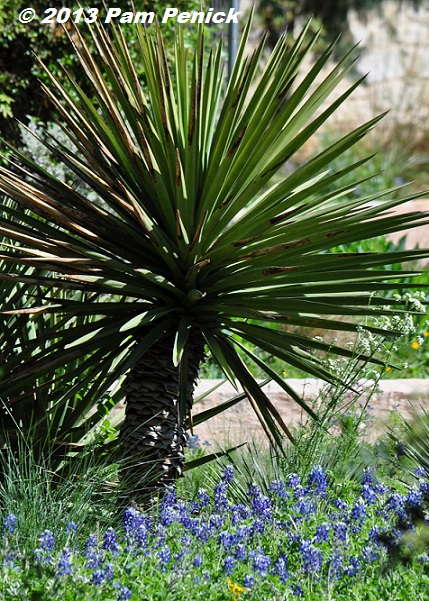 Yucca and bluebonnets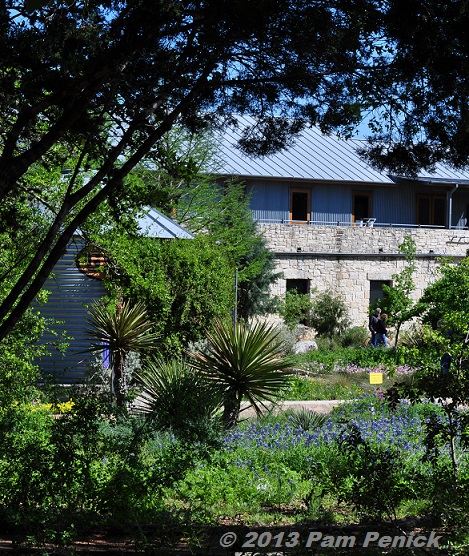 The steel siding on the administrative building and cistern seems to echo the blue of the bluebonnets.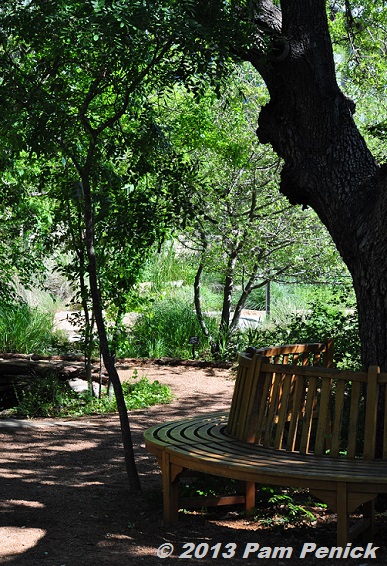 A shady spot to take a rest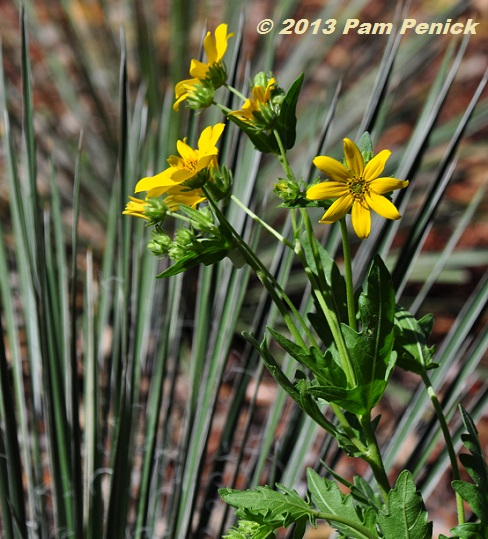 Moving on, I admired this yellow wildflower against the spiky, blue leaves of a yucca.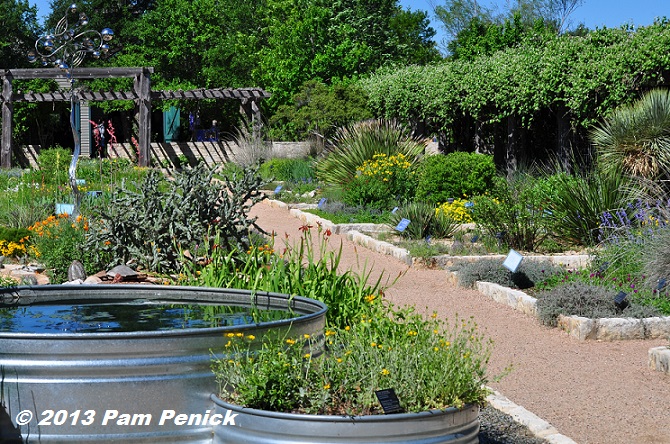 The sun-washed demonstration garden includes a favorite feature of mine, a stock-tank pond.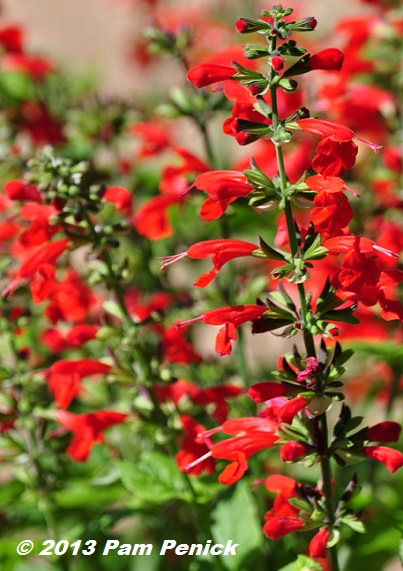 Fiery Salvia coccinea was blazing with color in the bright sunshine.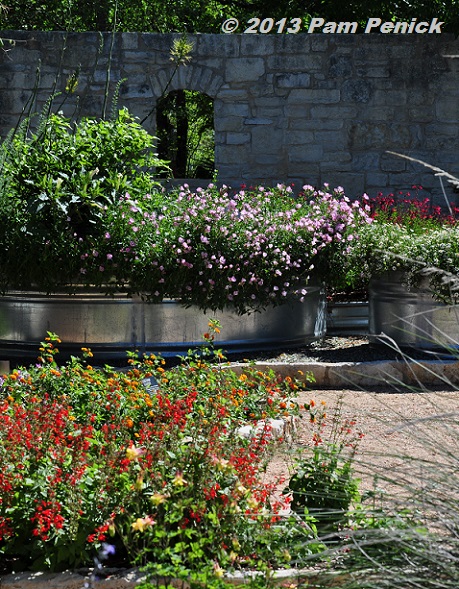 A wider view, with pink evening primrose tumbling over the edge of an enormous stock-tank planter in the background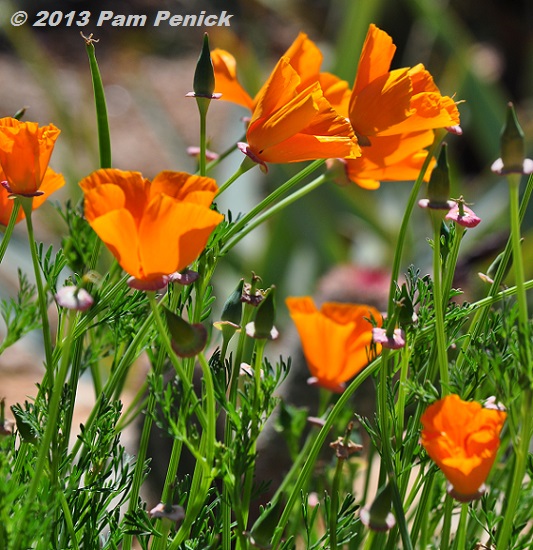 Poppies! (using my best Wicked Witch of the West voice)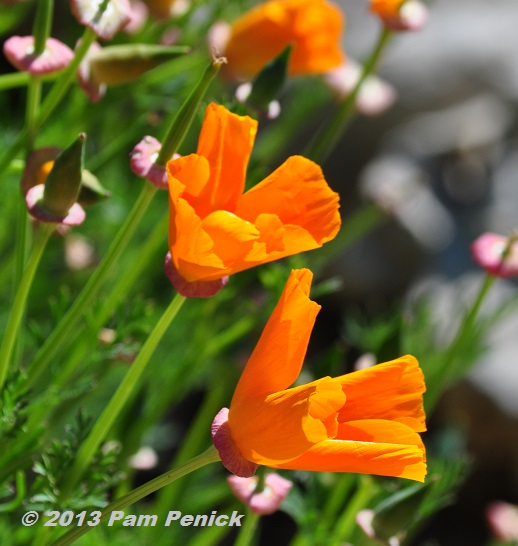 I had no idea that California poppies (Eschscholzia californica) are native to Texas, but apparently so. The Wildflower Center only grows plants native to Texas. Correction: These are Mexican gold poppies (Eschscholzia californica ssp. mexicana), a subspecies of the California poppy that is native to west Texas. Thanks to Peter Schaar for the ID.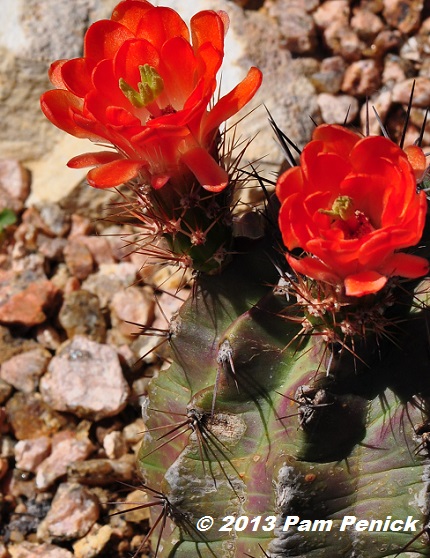 Claret cup cactus (Echinocereus triglochidiatus) in bloom. What stunning, orange flowers perched atop that rhinocerous-skinned plant!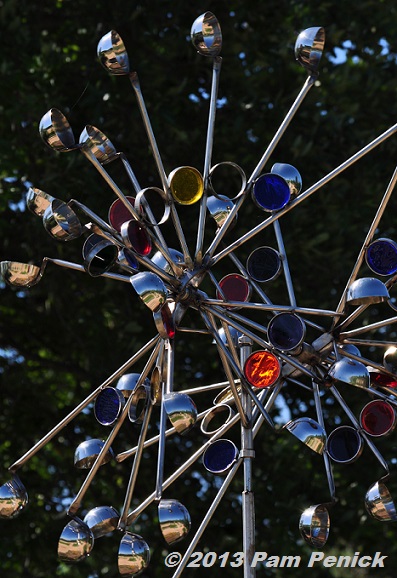 A number of kinetic sculptures are currently on display in the gardens, and on this windy day they were spinning merrily. (Most of my photos, if you're wondering, were shot during moments of stillness to avoid tell-tale blurriness.)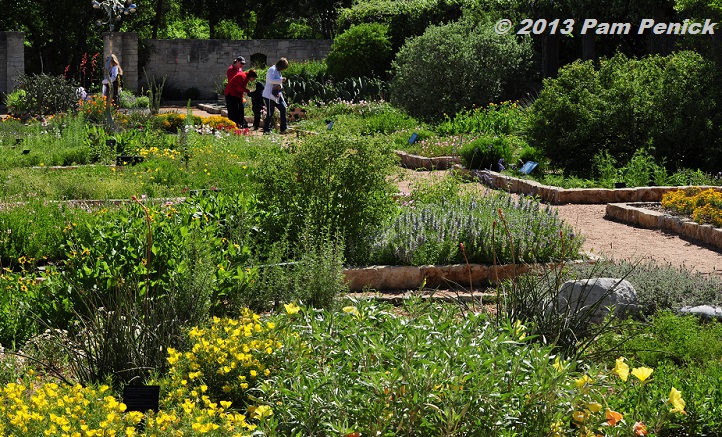 A look back across the open demonstration garden reveals that yellow is a dominant color for native Texas plants in springtime.
Stay tuned for a third and final post about my visit to the Wildflower Center, featuring another charming wildflower: Indian blanket. For a look back at part 1 of my recent Wildflower Center visit, click here.
All material © 2006-2013 by Pam Penick for Digging. Unauthorized reproduction prohibited.
posted in
Botanic/Public Gardens
,
Cactus
,
Garden art
,
Ponds
,
Seating
,
Spring color
,
Stock tanks
,
Texas natives
,
Trees
,
Walls
,
Water features
,
Wildflowers
,
Xeric plants
,
Yuccas