March 25th, 2013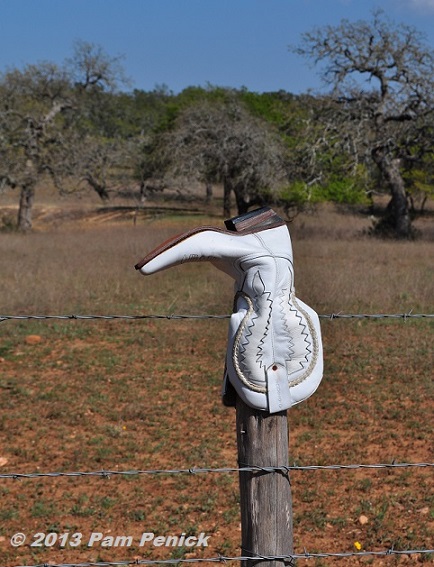 After my talk at Backbone Valley Nursery in Marble Falls last Saturday, we headed southwest to cruise the Willow City Loop, a series of ranch roads leading through rugged, hilly country where wildflowers are typically thick—as thick as the traffic on a wildflower-peeping Saturday in spring. On this day, however, we saw few other cars and even fewer bluebonnets. (So unlike our wildflower safari in bluebonnet-rich 2010.)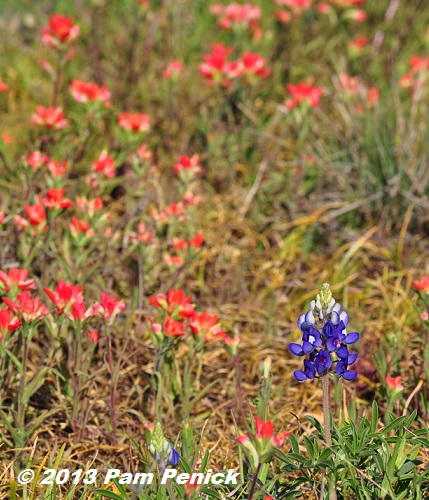 Oh, we saw some bluebonnets here and there, along with smatterings of fiery Indian paintbrush. However, the flowers were not only few but unusually low-growing due to the ongoing drought. The parched ground just hasn't inspired many wildflowers to return this year.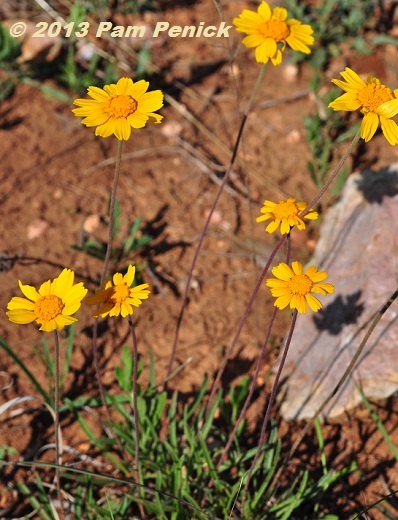 We did spot quite a lot of hymenoxys, or four-nerve daisy.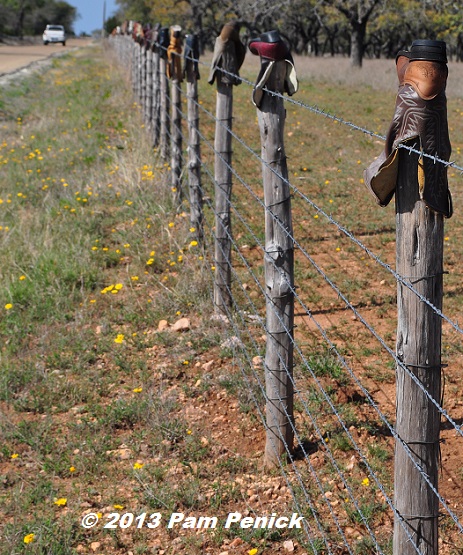 Disappointed, we left the Loop to the weekend Harley riders and headed back to Austin through Sandy, where we spotted dozens of old boots turned upside down on the cedar posts of a barbed-wire fence…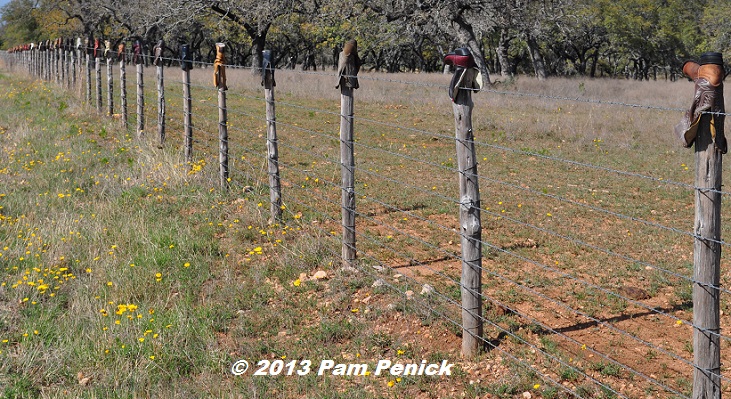 …all carefully pointed the same way.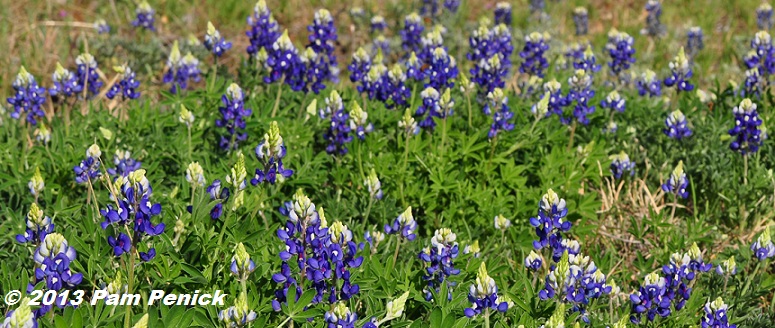 Finally, a decent patch of bluebonnets! I asked my husband to pull over, and after making sure no fire ants or rattlesnakes lurked on the roadside, I got down on hands and knees to frame a lush-looking photo. Don't be fooled—the roadsides are not thick with bluebonnets this year. But if you look carefully, you'll still find a few patches of the iconic wildflower of Texas.
All material © 2006-2013 by Pam Penick for Digging. Unauthorized reproduction prohibited.