March 22nd, 2013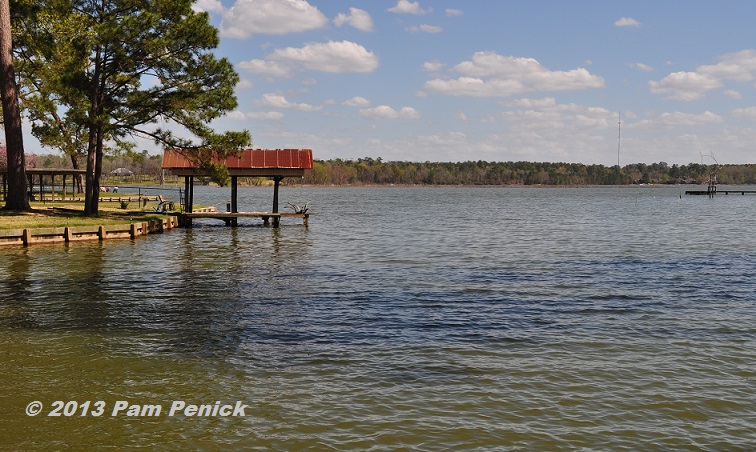 We wrapped up our spring break vacation last weekend with a visit to the pineywoods of East Texas and the cute little lake house that belongs to my sister and her partner. This is the view from their yard.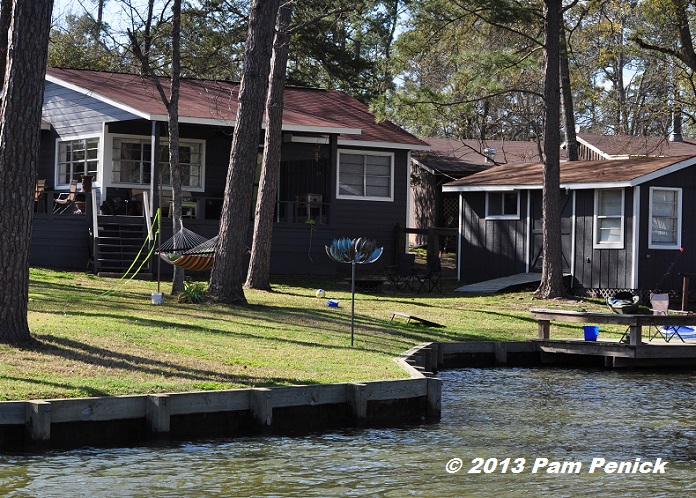 Located on the Kickapoo Creek side of Lake Livingston, about an hour's drive north of Houston, their weekend getaway is a light-filled cottage with a wraparound porch, a cushy hammock suspended between a tall pine and a pecan, a fishing dock, a couple of kayaks, and a pontoon boat for puttering around the lake. The weather was perfect—sunny and in the upper 70s, and at night it was just chilly enough to enjoy roasting marshmallows and making s'mores around the firepit.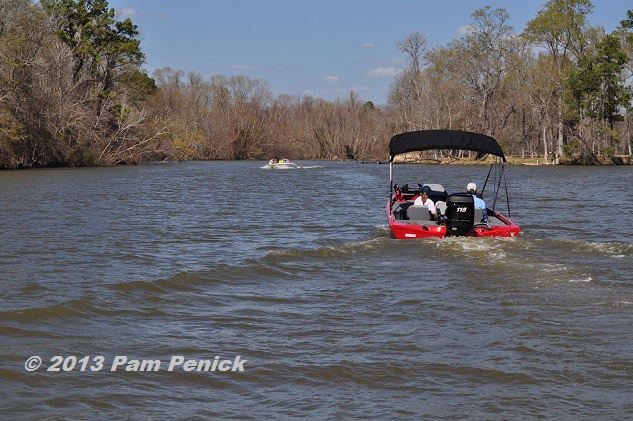 Their pontoon boat was a new purchase since we'd last visited, so we were excited for the chance to go out on the water. Lake Livingston is a fairly shallow, man-made reservoir, with an average depth of 23 feet. With a number of "islands" of flooded-out trees, swampy thickets, and tall pines, the lake is a great place to bird-watch. My sister photographed bald eagles fishing at dockside recently, and huge flocks of pelicans migrated through a few weeks ago.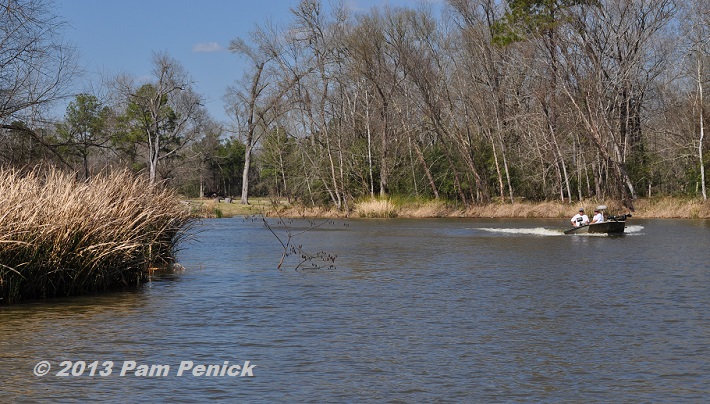 Alligators live here too, as in all southeast and northeast Texas lakes. My daughter went kayaking with C. after lunch, staying close to the bank as they paddled around the cove. She soon spotted a big gator in the water, and they turned around and paddled right out of that area. But I imagine there are plenty you don't see, stealthy as they are. During one of their early visits, they told us, an alligator stalked their dog as it played near the water, tracking the pet's movements with only its eyes visible above the surface. They scared it off and soon had a bulkhead constructed along the shore, which they hope will keep alligators from coming into their yard (which is fenced on both sides all the way down to the bulkhead).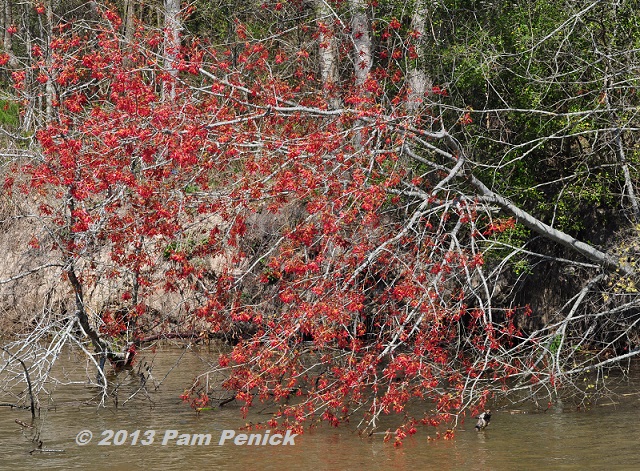 Unless they're fed, though, alligators aren't naturally aggressive toward humans. People who live with them don't ever seem to worry too much about them. People swim and ski in the lake, including my sister and C. I don't believe I'll ever swim with the gators, however.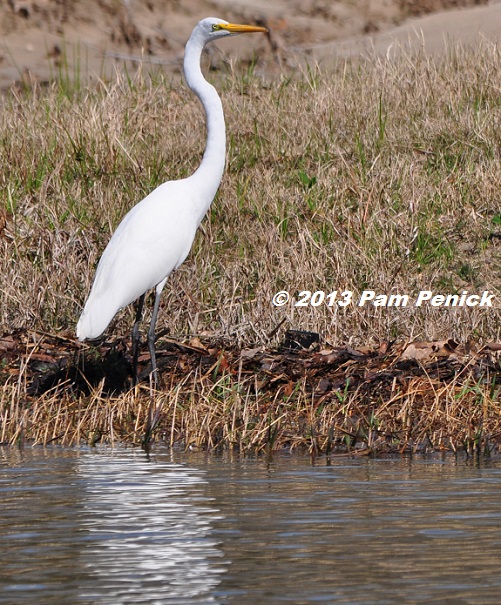 I hoped for a gator sighting from the boat, and a photo op, but they eluded me this time. Still, we saw lots of beautiful great egrets (pictured) and great blue herons hunting along the shore.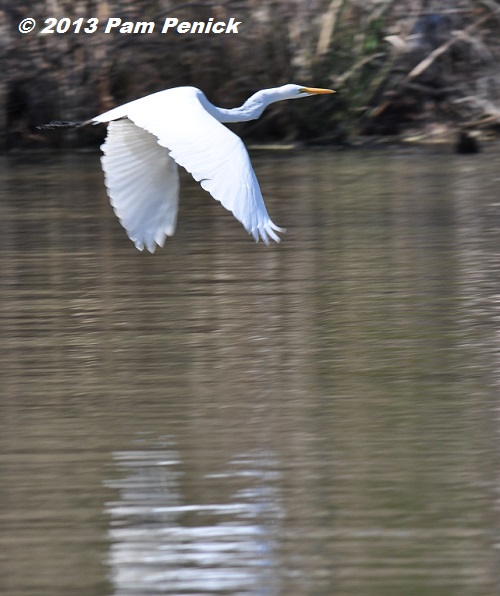 They're fairly tall birds, and when they take off their wingspan seems enormous.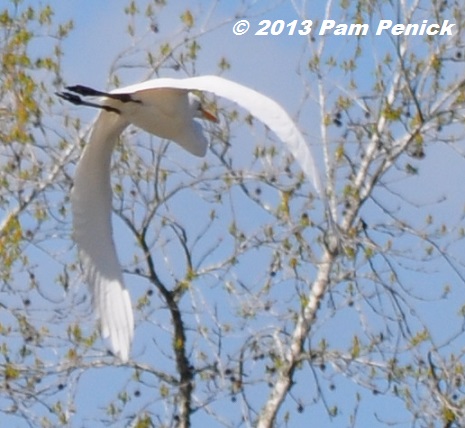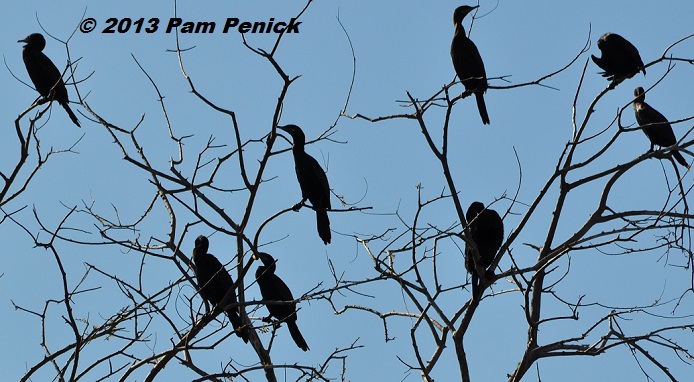 We also spotted cormorants flocking in trees on marshy islands…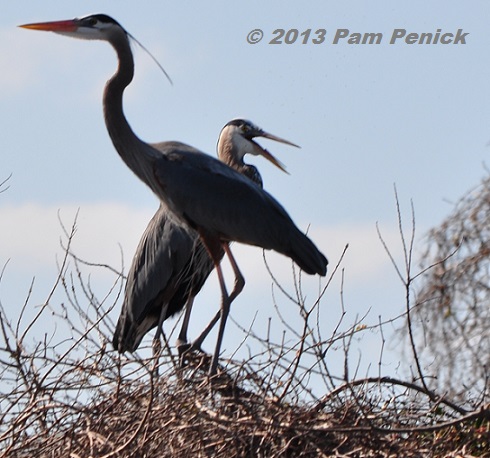 …along with great blue herons, who were carrying sticks to build their nests.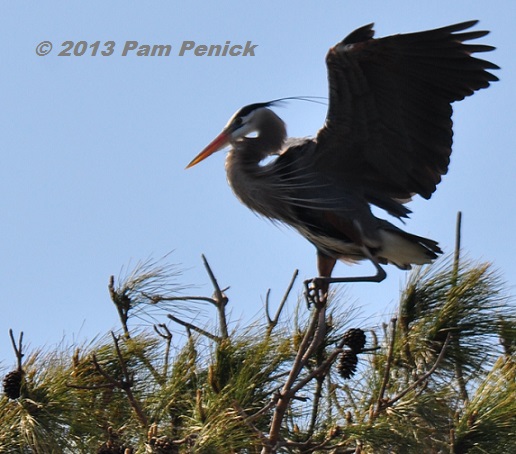 This one perched atop a pine tree seems to be preparing for the crane kick.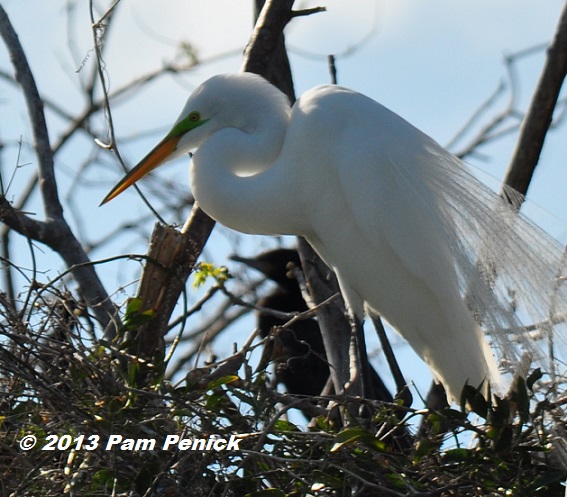 The great egrets were busily nesting too and sporting their breeding plumage—wispy, ornamental feathers along the back and green on their faces.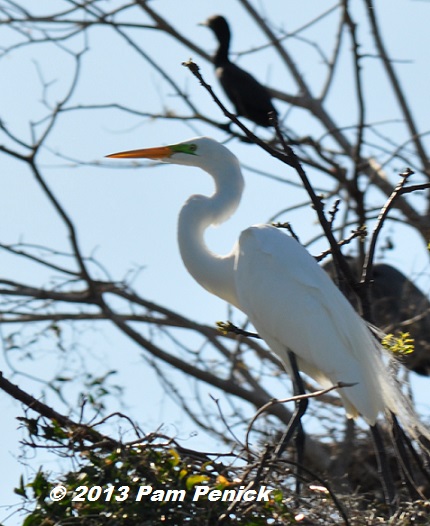 Such a gorgeous bird!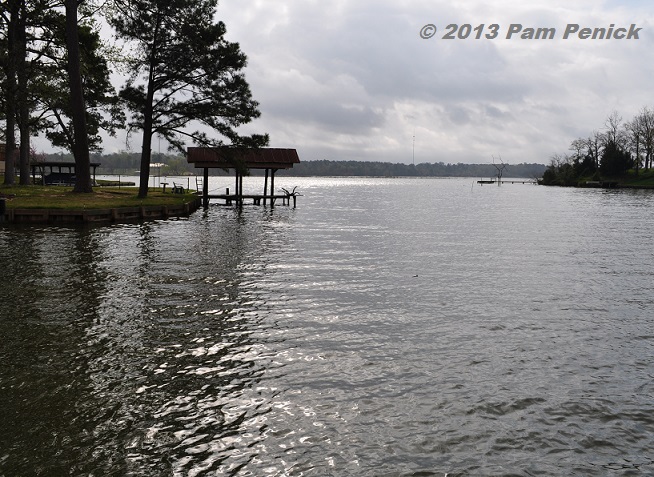 We had a lovely, relaxing time at Lake Livingston. Thanks for your hospitality, sis and C.!
Upcoming: Lawn Gone! talk and book-signing, this Saturday
Hey, Texas Hill Country peeps! Please join me this Saturday at 10 am at Backbone Valley Nursery in Marble Falls for my talk, "Lawn Alternatives for Central Texas" and a Lawn Gone! book-signing. I don't know about you, but since it's bluebonnet season, I'm going to take a little wildflower-peeping drive while I'm out there.
All material © 2006-2013 by Pam Penick for Digging. Unauthorized reproduction prohibited.