March 12th, 2013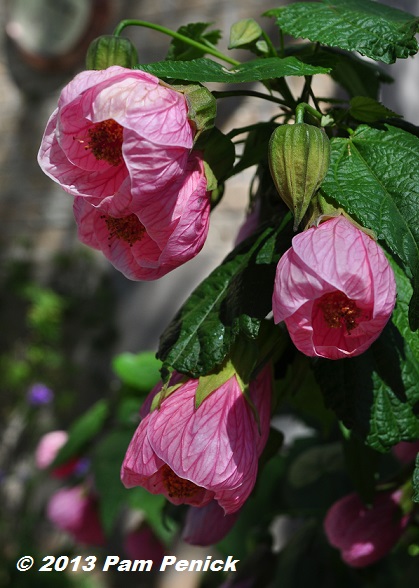 Was it the mild winter? The evenly cool spring so far, combined with plenty of sun? Finally getting its roots settled? Whatever the cause, the pink abutilon (no ID; purchased from Barton Springs Nursery) in the back garden is absolutely loaded with veined, bell-like flowers right now.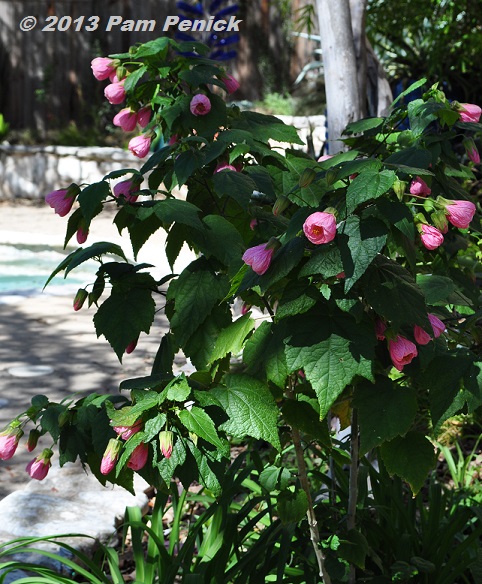 The plant stands about 2-1/2 feet tall and 1-1/2 feet wide. She has a leggy, flamingo-ish look, although columbines, Gulf Coast penstemon, and daylilies are lifting their heads at her feet, so hopefully they'll soon hide her skinny gams.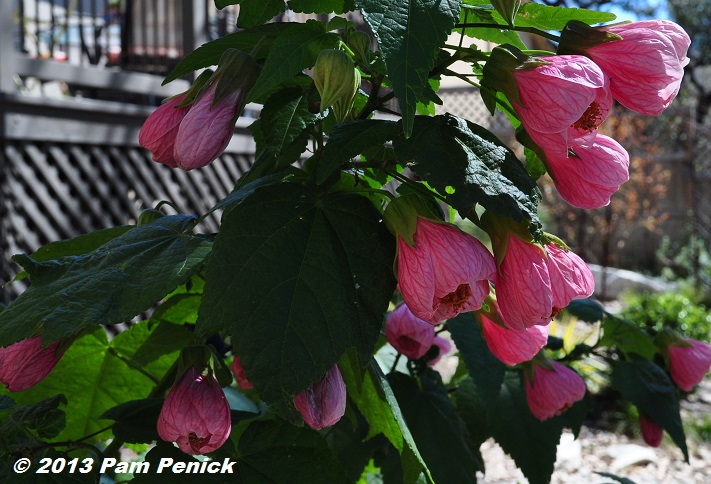 From another angle—just as pretty.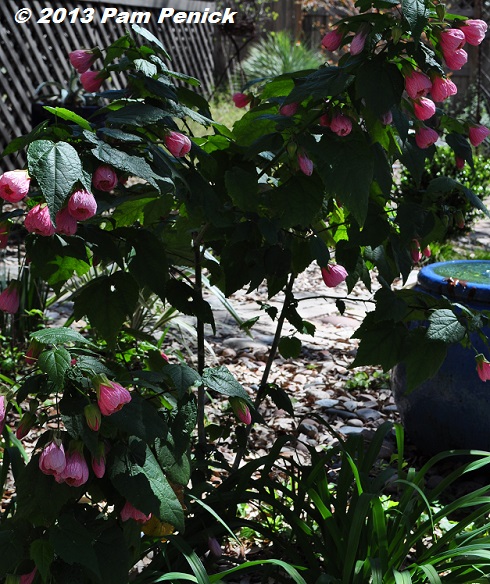 I just counted 40 blossoms on one side alone. That's a pink profusion!
All material © 2006-2013 by Pam Penick for Digging. Unauthorized reproduction prohibited.