March 11th, 2013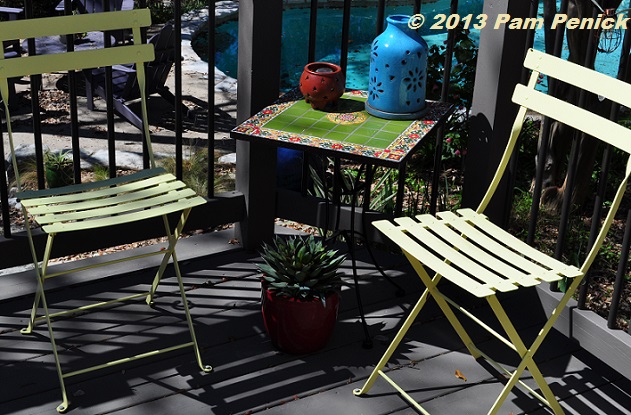 Y'all. We're getting the weather we long for all summer in Austin.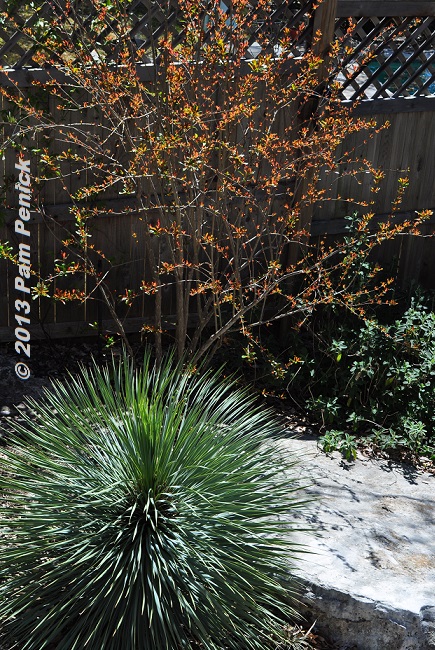 Cool, sunny days with a bright blue sky floating overhead and a soft breeze carrying the grape-soda fragrance of Texas mountain laurel.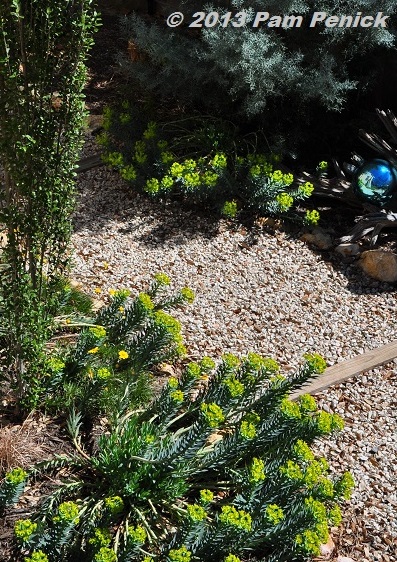 If you're in the Austin area, I hope you're dashing outdoors every single minute possible. I am too. Soak it up!
Views from my deck
Top photo: Cafe seating in the corner
Middle photo: Yucca rostrata 'Sapphire Skies' and 'Wonderful' pomegranate leafing out
Bottom photo: Gopher plant (Euphorbia rigida) in full bloom, with Arizona cypress (Cupressus arizonica) and 'Will Fleming' yaupon holly, and a gravel path threading through the scene
All material © 2006-2013 by Pam Penick for Digging. Unauthorized reproduction prohibited.