March 7th, 2013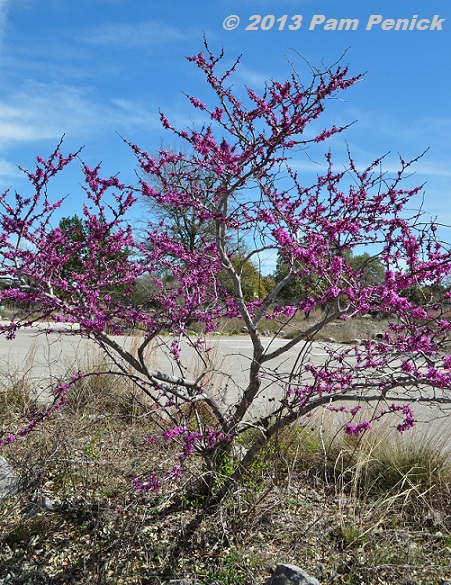 A blue sky and mild spring breeze drew me outdoors yesterday, and I ended up popping into the Lady Bird Johnson Wildflower Center for a brief visit. A raspberry-colored Texas redbud (Cercis canadensis var. texensis) in full bloom arrested my progress through the parking lot. Just look at it against that azure sky.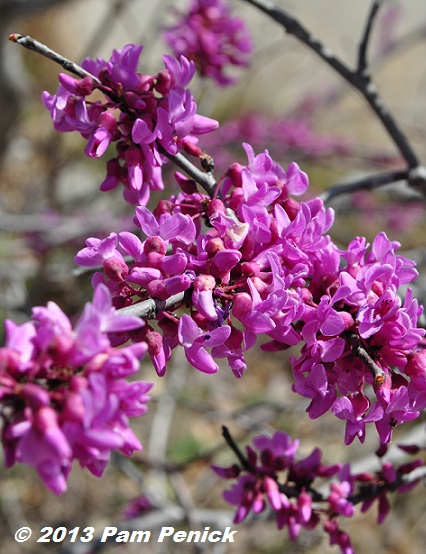 Up close the blossoms hummed with black bees of some sort. They were camera shy and a little touchy about my nosing in, but they left me alone.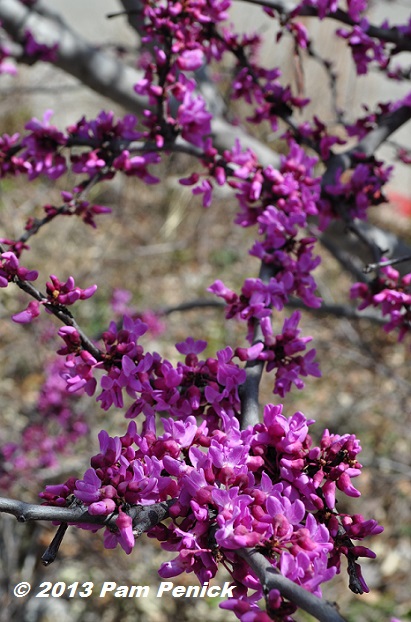 The flowers cluster along the redbud's smooth limbs.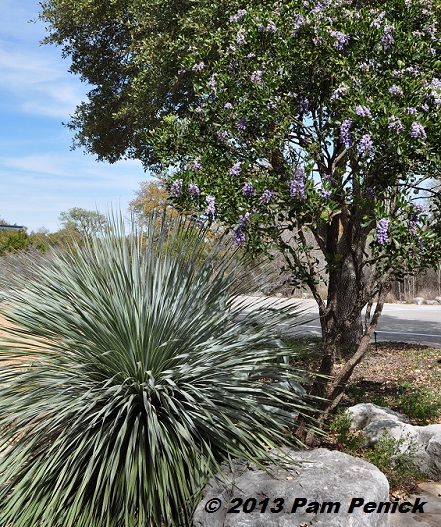 A little further along, this combo had me pulling out my camera again: a Wheeler sotol (Dasylirion wheeleri) and Texas mountain laurel (Sophora secundiflora), just past peak bloom but still dripping with purple flowers.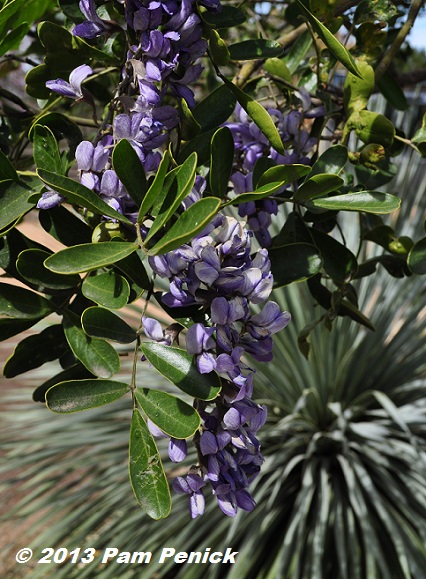 I got a snootful of the grape soda fragrance—the essence of spring for me since moving to Austin.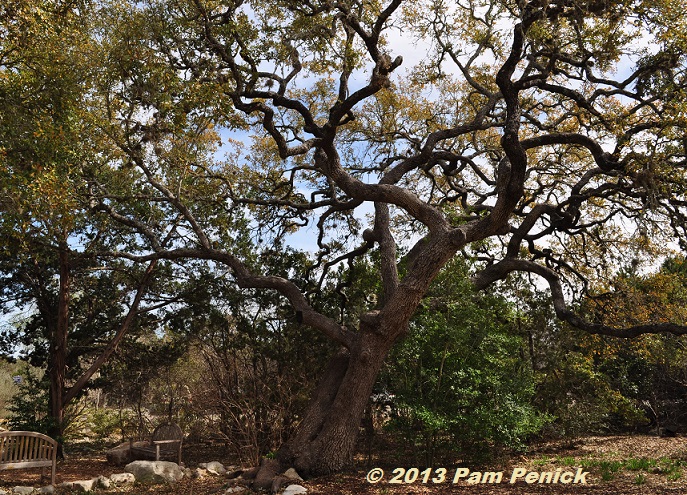 This majestic live oak is in the process of releafing. Though considered evergreen, live oaks actually do drop their leaves—all at once in spring—and releaf within a week or two. My own live oaks are "molting" too.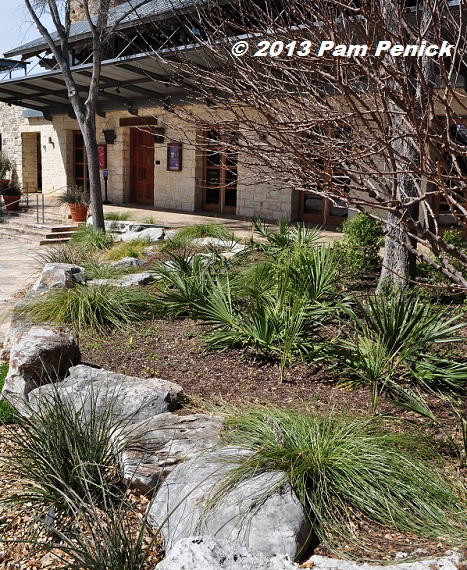 I've often admired this simple but effective part-shade combo of Texas dwarf palmetto (Sabal minor) and Texas nolina (Nolina texana). I like the contrast between the upright, fan-shaped palm leaves and the nolina's puddles of limp spaghetti.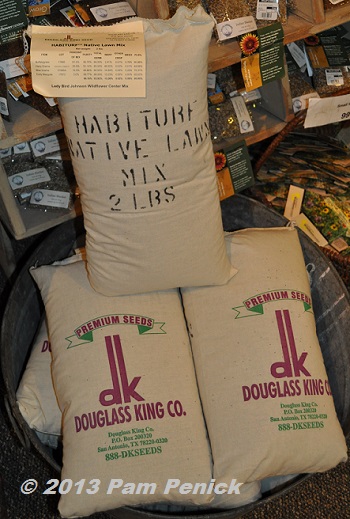 Inside the gift shop, I spotted bags of Habiturf seed for sale. Habiturf is an ecological lawn made up of several native grasses, developed by the Wildflower Center for the hot, dry Southwest and Southern Plains. I have a picture of a Habiturf lawn in my book—it's quite nice looking and requires very little mowing or watering once established.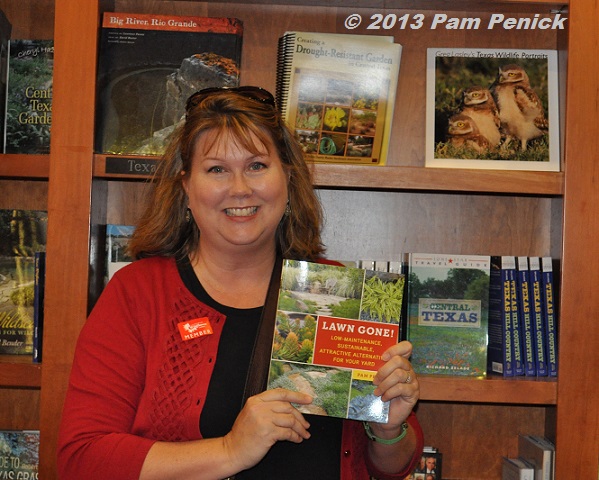 Speaking of Lawn Gone!—it's now in stock at the Wildflower Center's gift shop! The volunteer at the register who kindly took my picture asked, "Aren't you proud?" when she learned I was there to visit my book. Yes, but more than that, I'm honored that it's being sold at the garden that taught me so much of what I know about gardening in central Texas. The Wildflower Center is where my love of gardening blossomed. I'm so happy to have the chance to share that love with others.
Oh, and if you want to purchase a copy of Lawn Gone! at the Wildflower Center, it's in the general interest section on the far right.
And don't forget: The Lawn Gone! Book Party is rockin', and you're invited! Seven bloggers are hosting 7 cool, alt-lawn related giveaways this week. Find all the links on my giveaway post, and leave a comment on each one for your chance to win!
All material © 2006-2013 by Pam Penick for Digging. Unauthorized reproduction prohibited.